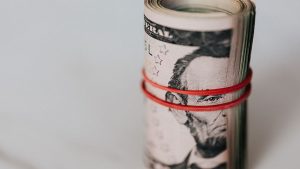 Cybersecurity vendor Hunters has secured a US $68M Series C funding round. The funding, led by equity firm Stripes, brings the total funding raised by Hunters to $118M. The company tapped both existing and new investors for this round.
The existing investors included YL Ventures, Bessemer Venture Partners, Microsoft's venture fund M12, US Venture Partners, Blumberg Capital and Snowflake Ventures. The three new investors were  DTCP, Cisco Investments and Databricks.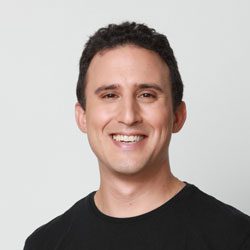 Uri May, CEO and co-founder of Hunters, said, "The SIEM market is worth $4.3 billion and is ripe for disruption since it drives limited security outcomes for its customers. Players in this category focus on data ingestion and leave customers to build their own detection engineering and investigation capabilities or have significant gaps in scale and pricing models.
"Hunters was purpose built to help the overly stressed security teams mitigate real security incidents faster and more effectively."
Who are Hunters?
Based in Tel Aviv, Israel, Hunters describes itself as "a group of security and technology experts with a mission to revolutionize security operations."
The company sells its SOC platform under the name Hunters XDR. It positions itself as more than just a traditional SOC platform. This is because Hunters has invested heavily in the ability to ingest vast amounts of telemetry and analyse it. It is an area where many organisations struggle because the telemetry they gather is either underused, in silos or overwhelms their systems.
One way that Hunters deal with telemetry is to use a data lake rather than silos for holding telemetry. It already ships several connectors to cloud-based data lake solutions. It also has a native connector to the Snowflake data lake. This reduces the complexity of taking and using the data. It also uses stream processing analytics to gather data in near real-time.
Like many SOC platforms, there is a machine learning element here. It allows the platform to improve its detection of events. It also improves the contextual relationships between data. That enrichment of the data helps analysts spot false positives and new attacks more readily.
Enterprise Times: What does this mean?
It is only five months since Hunters raised $30M in a Series B funding round. For a company that last year saw its ARR grow by more than 4x, this is a remarkably quick request for more cash. To get more money so quickly speaks to the confidence of the investors. Especially so in a market that is awash with companies seeking continued investment for their cybersecurity solutions.
However, there is no mention in either this Series C release or the previous Series B release on what Hunters intends to use the money for. Will it go on product development, market expansion or building partner networks?