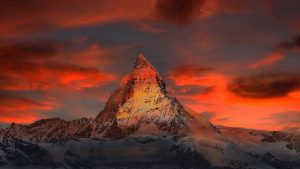 Jon Roskill, CEO of Acumatica Summit, kicked off day one of the hybrid Acumatica conference less than a year after it held its previous one. His keynote contained a mix of Acumatica's strategic thinking, two customer awards and three major announcements. Enterprise Times also had the opportunity to catch up with Roskill.
On growth
Acumatica claims to be the fastest-growing cloud ERP company. At its last conference in July, it revealed that it had attained 8,000 customers across the globe. Its industry editions are now 85% of its run-rate, showing the success of that verticalisation strategy. Enterprise Times asked Roskill the statistics behind the wider claim.
Roskill answered: "Things have been just generally spectacular across all facets. New licence revenue is accelerating to 58% (growth) in 2021."
Acumatica also has 350 VARs, and the size of those VARs is growing. Some have been created as dedicated Acumatica VARs, but what pleased Roskill most is that Acumatica is more than 50% of their business in many of them. Roskill argues that with its partner focus, it has more than 10,000 people selling Acumatica ERP, far more than most other market players.
Roskill continued: "We have just gone through 500 employees. One of the things that I stress on that is because we are 100% channel; of those 500, last I looked, 382 of them were in engineering and technical roles. We're very different from a footprint standpoint than most of our competitors."
Those employees are located both remotely and within its hub offices, three in the US, one in Montreal, Canada and the latest in London UK, which opened last year. It moved its APAC headquarters from Singapore to Sri Lanka to work alongside its sister company under EQT owners, IFS. It now has 100 employees in Sri Lanka alone and, according to Roskill, will continue to build out the team there.
Customer Awards
On stage, Roskill announced Green Bay Packaging as the customer of the year and Cornell Cooperative Extension (CCE) as its Impact Customer of the Year.
Robert Kim, Chief Financial Officer of Green Bay Packaging, commented: "We are thrilled to be recognized as Acumatica's Customer of the Year. We are a family-owned, vertically integrated manufacturing company with 17 business units committed to the pursuit of sustainable environmental stewardship. Acumatica's modern, agile platform ensures we can focus on safety, sustainability, quality, and continuous improvement throughout all of our facilities."
Green Bay Packaging has been using Acumatica for two years. Jason Briesemeister, Corporate Director of Accounting at Green Bay Packaging, explained how it moved from a mainframe solution to Acumatica. Briesemeister revealed the primary criteria for selection: "We looked at really two criteria. It had to be easy to use for employees, and it had to integrate well with other systems."
During the implementation, with the help of its partner, Crestwood Associates, it built more than 100 integrations with other software solutions. Enterprise Times asked Roskill why Green Bay Packaging won the award.
Roskill commented, "We look for a mix of things in a customer of the year. First,  the breadth of the Acumatica footprint that they have utilised. Green Bay is running a broad array of modules. Secondly, it's a large $2 billion entity, quite complex, and they're fully verticalized. Number three, these guys have a vision that aligns with us. They're excited about taking technology and using that, not just for technology's sake but to advance the business's capabilities.
"They didn't just buy a lot of stuff from Acumatica, but they're really deeply thinking about how do we utilise this? How do we drive our business with this? They're aligned with this vision of agility."
Acquisition
Roskill also announced the acquisition of Integrated Business Systems and its property management software imperium, built on the Acumatica platform. He also revealed that Acumatica Property Management Module is available immediately in the US and will support the Acumatica Construction Edition.
Enterprise Times asked Roskill what his plans for internationalization are for this new solution.
Roskill answered: "It's mostly North America out of the gate. We have a real development team in Canada. Unlike a lot of our competitors, we are a truly Canadian company in that way. We've been working on launching Canadian payroll, and we will absolutely be supporting what is now Acumatica property management in Canada."
Roskill revealed that the team would align the solution with its Construction edition. The audience in the room appreciated this. He continued: "The next logical place you'd see it go would be Australia and New Zealand. We've got our international partner, MYOB. They're doing extremely well with Acumatica.
"In the last year, they launched the construction edition into those geographies. Then we'll see what happens with demand. The UK would be another logical place to go. We're just now getting construction edition ready for the UK market, which has unique construction requirements itself."
Ecosystem expands
A new integration with Acumatica Construction will pass data between Acumatica and Autodesk Build, including project costs, drawings, building information modelling. It extends the existing integration between Acumatica and ProEst, which Autodesk bought recently*. This integration will be generally available later this quarter.
There is more to come as well. During the keynote, Roskill commented: "We're just getting going with Autodesk. We've got other ideas of areas to work on. Autodesk has a lot of manufacturing capability (including) CAD design. We've got some ideas of things that we think we can work on in the future."
The first day's keynote also included two announcements focused on expanding Acumatica's robust ecosystem.
Roskill believes that Autodesk may deliver 3D modelling capabilities inside Acumatica for manufacturers. He also sees uses for field service. Other areas that Acumatica could explore include CPQ and digital twins. This is an exciting partnership, and it will be interesting to see how quickly it evolves and delivers.
Roskill also announced the Acumatica Document Cloud in partnership with Adobe. It will combine three aspects of the Adobe integrations to Acumatica:
PDF Markup
Version control
eSignature
According to Roskill, this will be available in Q2 on the price list shortly after the 2022 R1 release. This simplifies the licensing for the integrated solutions and offers Adobe eSign capability and its PDF Annotator at a single price. Is there more to come?
Would these integrations extend out to a third party, such as Icertis? Roskill replied, "Nothing to announce there, but Icertis is a Bellevue based company run by a bunch of people I know from Microsoft. Beyond that, the whole idea of contracts and how they connect into a business cycle and ERP is a logical place to see us go."
On product
More is to come on the second day of the conference, with Ali Jani, Chief Product Officer at Acumatica, giving a glimpse of the future. He demonstrated context-sensitive autocomplete. This will work in a similar way to the autocomplete within Word.
Acumatica will leverage data to personalise the type-ahead capability using machine learning. When asked, Roskill said that this would be available later this year. It is another indication of machine learning and AI capabilities that Acumatica is embedding into the platform and in every module.
On Sustainability
The final topic of the keynote was a section on sustainability and how Acumatica is reducing the environmental impact of Acumatica and its customers. Roskill believes that moving to Acumatica cloud can reduce environmental impact by 72%. He announced: "We're excited about taking that to 100% by getting to an Acumatica cloud that is fully powered by sustainable energy. And we're working hard on that one."
He also revealed that Acumatica had purchased carbon offset credits to cover the flights of every attendee. They also worked with the Wynn hotel to reduce food and paper waste at the event.
Enterprise Times asked Roskill whether it would build sustainability features into its software for customers to take advantage of. He replied: "Absolutely, we've had some customers reach out and want to partner with us. I don't have anything to announce right now. But, stay tuned."
He revealed that Acumatica is also working with IFS and looking at the sustainability dashboards that it has built.
And finally
If Acumatica is growing so successfully, what are Roskill's challenges?
"I have challenges across the board. That's what makes it fun and exciting. Managing our growth, we're not just growing; we're accelerating. They're always the challenges that go along with growing—number one the team and hiring the right people.
"Number two, making sure as you're adding customers, are you able to keep up the NPS, the customer satisfaction scores. I'm excited to say that we've been able to not only keep them up, but we actually hit a historic high."
What does Roskill want Acumatica to be famous for?
"What we talked about today, being the company that is able to take these hundreds of thousands of firms that are sitting here in an underserved mid-market. We're paying attention to them. We're delivering a very pragmatic technology set that meets their needs and helps them. Not just a pithy digital transformation, but helps them really move the needle on, bringing their business into the modern age."
Enterprise Times: What does this mean
Acumatica does not disappoint. The keynote flowed seamlessly with a mix of customer, product and strategic announcements that the audience welcomed. The new integration and improved integrations with Adobe and Autodesk show that Roskill will not attempt to build everything in house. This is wise. The addition of Property Management is a clever decision that should attract a wider array of customers.
What will be interesting is to see how fast Acumatica can internationalise its product. If it remains solely US-based, its growth is likely to slow at some point. That means it will need to see more growth abroad. Much of this is achieved through partners such as MYOB and its VAR's. Still, it may need more presence on the ground and more localisations in its core products, especially if it is to attract more multinational companies.
---
*Correction, The article originally stated, incorrectly that Adobe bought ProEst rather than Autodesk