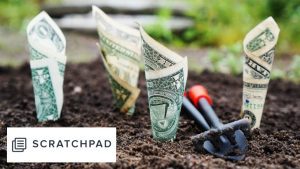 Scratchpad has raised $33 million in a pre-emptive Series B round. It was led by investor David Sacks's Craft Ventures with participation from existing investor Accel.
The raise follows the recent success of Scratchpads Revenue Team Workspace and is a little under a year after the firm raised $13 million in its Series A funding round.
A successful 2021
Over that year, Scratchpad has added thousands of customers. These include Algolia, Allstate, Chilipiper, Ironclad, Pitchbook, Quora, Sendoso, Segment Talkdesk, Twilio, Udemy, Upwork, Vanta, Vidyard.
The Scratchpad solution transforms CRM from a tool that manages customer relations into a tool focused on the salesperson. It manages their daily tasks, enabling them to focus on their ultimate objective, increasing revenue. Those tasks include taking and sharing notes, working their to-dos, forecasting with their managers, making handoffs between teams easier, and collaborating with their revenue teams more effectively.
The recent launch of the Workspace Commenting System is the latest improvement for sales teams as it connects messaging systems into the heart of their daily lives. Rather than dealing with the distractions of email or Slack channels, interactions relevant to target accounts are surfaced exactly where each salesperson works. This innovative feature and other improvements have helped the company grow successfully, which existing investors noted.
David Sacks, co-founder and general partner at Craft Ventures, commented: "When you're on the board and see a company keeps beating its forecasts, you have to be a little dense not to ask if you can invest more.
"Scratchpad's product has fueled their rise as one of the fastest-growing bottom-up sales tech startups. Their strong adoption, user engagement, and customer retention reflect the value they're providing to businesses."
Customer Success breeds success
Scratchpad does what it says on the label, as customers attest. It has added tens of thousands of users to its systems. It also has several users eager to share their positive experiences.
Jonas Taylor, GTM Enablement Effectiveness, Lattice, the rapidly growing HCM vendor, noted, "Good ops teams should be figuring out how to make it easier for salespeople to sell and enablement is about providing the training, guidance, and coaching to make sales teams really effective. When you have an ops team and an enablement team that have sold before and have had any element of empathy for salespeople, it's a no-brainer to buy Scratchpad."
At Vanta, an automated security and compliance leader that recently announced it had tripled its customer base to 2,000 companies in 45 countries. Its growth was boosted by a $50 million investment by Sequoia in May 2021, and Victor Schwenoha, GTM Operations, Vanta, sees Scratchpad as a reason for their success.
Schwenoha commented, "Scratchpad helps us move opportunities through the pipeline way more efficiently and effectively and in a friendlier way than AE's were previously trying to do with just Salesforce. For them, Scratchpad is actually fun to use which makes them want to move their deals through the pipeline. If Scratchpad were removed, I think people would legitimately be upset. This is how salespeople will interact with Salesforce in the future at nearly every single company."
Finding a couple of customer advocates is fairly simple within a cast of thousands. Finding successfully growing companies that attribute some of that success directly to your solution is rarer. In Vanta, Lattice and others, Scratchpad appears to be making a difference.
It has achieved this by enhancing traditional Sales CRM from its traditional customer-centric approach to a sales-centric one. Yet it retains a strong link back to Salesforce, enabling the CRM to do its job effectively.
Early funding
The word preemptive indicates that Scratchpad was not looking to raise additional funds. Instead, its investors decided that it wanted to accelerate the growth. This is not a drawn-out Series B funding with the company search for new investors.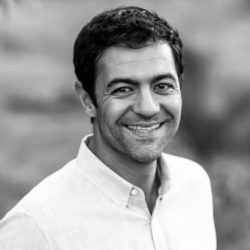 Pouyan Salehi, CEO and co-founder of Scratchpad, noted: "We didn't need to think twice: Craft has been an incredible partner since leading our Series A round a year ago, and we welcomed the opportunity to go bigger together.
"We've developed real trust and alignment such that the process for this round transpired essentially over three text messages. We're excited to deepen our partnership as we continue to build the first revenue team workspace and cement our leadership in this rapidly growing category."
What isn't clear is how Scratchpad will spend the money. The assumption is that it will continue to develop its product. It will need to stay ahead of rivals in what is becoming a fiercely competitive market.
Scratchpad is a leader in the recent G2 Grid for Sales Performance Management. It is not alone, there are 14 other category leaders. However, what stands out is it ranked highest in the trending Grid. Rivals Dooly, Spiff, and CaptivateIQ are not far behind. Can it maintain its momentum? Will this funding see consolidation through a market tuck-in acquisition?
Scratchpad is also likely to grow its team from over 50 employees (according to LinkedIn). It already has open positions for a further 13. These are US-based, though not necessarily at its head office in San Francisco. For its next growth stage, will it look to open offices elsewhere in the US or even abroad? Or, will it wait for Series C before expanding internationally?
Enterprise Times: What does this mean
Scratchpad is on the cusp of scaling up.  It has not offered any valuation as part of this round, but the investors clearly see the good potential. It will be interesting to see how and where it spends these additional funds. What is on its product roadmap? How will it invest in Sales and Marketing? Will it look to acquire other companies, either for tech or market tuck-ins?