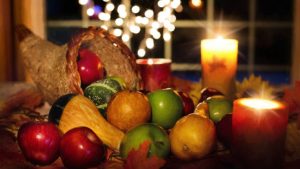 With Thanksgiving, the news from the US, and indeed elsewhere slowed down significantly. ServiceNow bought testing automation solution DotWalk. Sage introduced Sage for Accountants, a new platform that will create a completed end to end space for accountants to work in.
Tipalti continued its recent expansion opening an office in Canada. monday.com announced a new office in London. There was good news for partners with IES Culture forging a new partnership with StaffCircle and Cooper Software obtaining funding
Pick of the week
Pyramid Analytics announced version 2020.20 of its Decision Intelligence Platform. The press release lists the key improvements as:
Smart, intuitive features bring the power of AI-enabled machine learning and analytics to all decision-makers.
New performance and security features increase the productivity of remote workers with even faster data access and query times. Customized data governance and compliance settings that scale to tens of thousands of users protect enterprise data.
A contextual, natural language Explain feature uses AI to support human exploration and experimentation to achieve deeper insights.
PYRANA direct query engine accesses data where it is stored and delivers answers at speeds in-memory database query cannot, while eliminating the security risks of downloading data to desktops.
Omri Kohl, CEO and Co-Founder, Pyramid Analytics, commented, "Making the complex appear simple is tremendously challenging, but it is essential to making an integrated decision intelligence platform that enables all users to use all the data available to them to up their analytics game.
"Pyramid's engineering team met this challenge with a powerful analytics and BI technology that is well-suited to support a broad range of use cases and large numbers of end-users in multiple roles without compromise."
Acquisitions and Funding
Access Legal acquired the Legal Bricks group of companies, a pioneering provider of conveyancing searches and property related services to the legal sector.
simPRO secured over $350 million from K1 Investment Management, with participation from existing investor Level Equity. simPRO also announced the acquisitions of ClockShark, a US-based time-sheeting and scheduling platform, and AroFlo, an Australia-based job management software provider.
Appointment
Automation Anywhere has appointed the company's co-Founder Neeti Mehta Shukla, as its first social impact officer (SIO).
Pipedrive appointed Peter Harris as the Chief Operating Officer (COO) and Malgosia Plucinska as the Chief Customer Officer (CCO).
Business
IFS has formed a joint venture with Bearing Point, extending its existing partnership. The new entity is expected to focus on opportunities in France, Netherlands, Belgium, Italy, Germany, Austria, Switzerland and UK.
Pipedrive announced the opening of its tenth global office in Berlin.
SAP.io has partnered with Accenture to launch two new sustainability cohorts to SAP.iO Foundries North America. The first is for consumer and retail startups and includes Algramo, EcoCart, Everledger, EVRYTHNG, Inspectorio, LimeLoop, and Specright. The second focuses on startups in the energy and natural resources sector and includes Bidgely, Camus Energy, Empower, OilX, Singularity Energy, and SupplHi.
Customer
Blue Prism has successfully collaborated with NHS Trusts in applying intelligent automation to reduce its cancer care backlog.
BROCK, LLC, a hot mix asphalt plant equipment and parts manufacturer, has implemented Cetec ERP to enable rapid growth.
Chaser revealed how its debt chasing tool managed to recover £20k of client debt within 30 minutes with its automated processes.
ELMO Software has been announced as the Official HR & Payroll Partner of the Wellington Phoenix Club and the Canterbury Bankstown Bulldogs
Aztec Group will deploy the Fenergo cloud-native, Software as a Service (SaaS) CLM to digitally transform client and investor lifecycle journeys.
NTT Marketing ACT, one of the largest business process outsourcers (BPO) in Japan, has selected NICE Nexidia and Enlighten to automate the bulk of its quality management processes.
Landsbankinn, the largest Icelandic bank, has joined forces with Salt Edge, a pioneer in open banking, to comply with Icelandic law on the PSD2 legislation.
Emma – The Sleep Company has selected ToolsGroup Supply Chain Planning Software to support its goal of creating a resilient, intelligent supply chain process to accommodate its rapid growth.
Financial Reports
ServiceMax reported its Q3 fiscal results with revenue up 20% to $33.2 million. It forecasted $38.5 – 39.5 million in revenue for its fourth quarter, including its recent acquisition LiquidFrameworks.
TechnologyOne announced its financial results for the year ended 30 September 2021. Revenue from its SaaS and Continuing Business were $293.6m, up 9%. The TechnologyOne Global SaaS ERP solution is growing rapidly, with SaaS annual recurring revenue (ARR) of $192.3m, up 43%.
Product
Experian launched Work Report. It is the first service in the UK to automate the digital sharing of payroll information on behalf of the consumer. 1 in 3 employees is set to benefit through partnerships with Salary Finance and Sage. Aaron Harris, Chief Technical Officer at Sage, said: "Our mission at Sage is to build experiences that connect, remove friction, and deliver insights to the organisations that make up our network.
"Sage software pays around 25% of employees in the UK. Removing friction between employees and service providers will provide the lender with verified, accurate, payroll information when offering items such as tenancy agreements, mortgages, loans, and other financial products and services, and the employee with a digital proof of employment. This will enable access to credit, in a new, frictionless faster way generating value to both parties as a trusted payroll provider."
Planet Crust announced Corteza 2021.9.4. The release included several minor improvements and bug fixes.
Precursive has added several new features in its latest release including multiple roller allocations, holiday improvements, multi-currency enhancements and new settings in Precusive HQ.
QAD DynaSys, a leading provider of digital supply chain planning solutions, has announced the innovative new capabilities of QAD DynaSys DSCP (Digital Supply Chain Planning). QAD Precision announced the newest release of its Global Trade and Transportation Execution (GTTE) solution, with capabilities to simplify and enhance global import and export processes.
Sage announced improvements to the Sage Accounting Banking service. It is available in the UK, US and Canada. The update includes an improved UI, more ways to import statements and the automation of banking rules.
SuiteCRM launched SuiteCRM 8.
Research
SMBs still using manual processes in finance
80% of SMBs feel that what they are doing today to manage their financial operations does not meet their needs. A significant 87% want an all-in-one technology solution to meet these needs and better support their businesses. This is according to a survey of 2,000 US small businesses conducted by Bill.com. Other findings included:
63% of SMBs believe that large solution providers do not offer products that fit their needs
48% say large solution providers want more money than their business can afford.
However, many are using outdated processes:
85% are tracking at least some of their financial operations manually
57% of small business owners and 61% of medium-sized business decision-makers track their financial operations functions manually.
René Lacerte, CEO and Founder of Bill.com, commented, "We believe that small and midsized businesses deserve the same level of technology innovation enjoyed by their large enterprise counterparts, and we are committed to building that go-to mission-critical solution for all their financial operations needs. We're at a moment in time where SMBs realize they need to evolve from manual to digital processes. We want to be the solution to help them digitally transform and succeed."
Thanksgiving shopping was done early this year
An Oracle survey revealed that in the US, consumers began shopping early. They were concerned about supply chain issues and higher prices. Carried out between 11-16 November, 23% of shoppers had already bought non-perishables. 35% planned to buy earlier than normal for Thanksgiving. People are also worried about supply chain issues. 20% are concerned they won't be able to get a turkey or will be expensive.
Mike Webster, senior vice president and general manager of Oracle Retail, commented: "Supply chain worries continue to disrupt traditional shopping behaviours and stores need to be ready. With the Thanksgiving grocery rush happening earlier, it will be critical that grocers have a clear view into inventory and are continually re-stocking to serve what will be an unpredictable pattern of shoppers."
The survey looked at concerns over turkeys and the preference for Home cooking. This could be indicative of changes for the Christmas festive period as well in many countries. A second Oracle survey unveiled more detail about other shopping habits, including:
Many had not completed their holiday shopping
Supply chain issues are the cause of a mixed shopping experience
Access to holiday deals still entices buyers
A third set of questions revealed the travel plans of Americans over Thanksgiving. While interesting, it did not give comparisons against previous years. However, it highlighted that contactless systems are preferred and are here to stay both for payments and checking in. Furthermore, of those people planning to travel, 26% intended to drive and 8% would fly.
COVID will again change the holiday season
Research by Qualtrics revealed the holiday season would be far from a return to normal this year
Key findings include:
Shopping habits have changed: 35% say they intend to do more online shopping. 24% say they will buy more comfortable clothes. 21% will buy more technology for personal use. 19% will buy more tools or technology for remote work.
A minority feel comfortable attending traditional events. These include office parties (45%), holiday travel (44%), religious services (41%), sporting events (36%) and New Year's Eve parties and Thanksgiving Day Parades (33%).
The subject of vaccination is divisive. 50% of people are worried about holiday gatherings because of COVID. 52% say vaccines will be a source of contention at gatherings this year. 19% of people have unvaccinated family members or friends they will not visit this season because of their vaccination status.
SMBs in Australia, New Zealand and the UK bounce back
Results from the latest Xero indices indicate that SMBs were hopeful of recovery after restrictions eased in October. This may be short-lived after recent days with the Omicron variant emerging.
In Australia, the small business index rose 5 points as lockdowns eased in NSW, the ACT and Victoria. Joseph Lyons, Managing Director Australia and Asia, Xero said: "The latest Xero Small Business Index data highlights how it's likely it will take a while for small businesses impacted by lockdowns to get back on their feet.
"As we lead into the festive season and summer holidays, it's really important that Australians continue their support of small businesses, shopping locally wherever they can. With density limits easing and borders reopening, it'll also be great to see holidaymakers exploring their own backyard and supporting local tourism operators while doing so."
In New Zealand, small business sales rose 6.4% after two months of decline, and jobs rose 4.4%. Craig Hudson, Xero's Managing Director for New Zealand & Pacific Islands, noted: "While the numbers are promising, it's important to remember our data breaks down the averages in the small business sector. There are still businesses in each industry that are really struggling, and this is particularly true in hospitality and tourism where lockdown has hit the hardest."
In the UK, the Xero Business Index reached a 19 month high despite the ending of the furlough scheme in September. The index rose four points to 95 points in October. Wages rose 2.7% year on year, and sales growth slowed to 4.3% from Septembers growth of 7.1%.