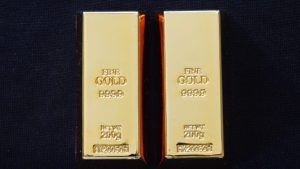 Already a Gold Partner for IFS, Cooper Software has now received funding to accelerate its growth. This is not only good news for Cooper Software. It also signals the strategic opportunity that being part of the IFS ecosystem provides. YFM Equity Partners (YFM) made the investment from its Buyout Fund II.
Frank Cooper, founder and CEO at Cooper Software commented: "In looking for the right investment partner for Cooper Software, we were delighted to receive strong interest and subsequent offers from a number of different investor companies. It was immediately obvious that YFM understood our business, our operations and our people, yet, most importantly, the exciting opportunities for growth."
Who are Cooper Software
Founded in 2005 by Cooper the company has grown to become one of the largest IFS partners in the UK. It has around 70 employees. It has deployed more than 1,500 solutions to over 300 customers worldwide. Besides being an IFS partner, it also develops and sells ProScope. This ERP solution is native to NetSuite. Cooper Software is a NetSuite Alliance partner, though ProScope is not listed as a SuiteApp.
Cooper continued, "Enterprise Software is going through a huge change and both IFS and NetSuite are leading this charge in their respective fields. As we look to maximise the opportunities, bringing YFM on board is a key part of that strategy, giving us the flexibility and backup that will allow us to execute our plan to grow Cooper Software both significantly and rapidly.
"Cooper Software is built on strong foundations of healthy recurring financials, an expert, dedicated and experienced team, strong partner and customer relationships and clear USPs in the markets in which we operate. We believe YFM share many of these characteristics and are a good cultural fit to be the strong strategic partner we need to help drive the business forward."
IFS and NetSuite to benefit
Cooper has a long history of working with both NetSuite and IFS. It has been a long-standing global partner for IFS and one of only a few gold partners. It became an IFS reseller in 2018 and has implemented solutions in sectors including manufacturing, energy & utilities, service and maintenance, engineering & construction and food & beverage.
Clients include Hamamatsu, Harland and Wolff, Wrightbus, Intelligent Energy, Scot JCB, BMW and Gordon & MacPhail. The funding will enable it to expand both in the UK and internationally. It already has a small team in Germany.
ProScope is already sold across the globe with customers in the USA, Scandinavia, Australia, Europe and Africa. Cooper Software has worked with NetSuite for several years implementing NetSuite ERP at Vita in 2017. With ProScope, Cooper Software targets project-based industries such as energy, facilities management, construction, renewables and shipping.
YFM sees opportunity
Both IFS and NetSuite are rapidly growing at the moment, with the latter frequently called out in the Oracle results announcements. It is this and the success that Cooper has had that attracted YFM. Steve Harrison, partner at YFM will join the Cooper Software board. Harrison commented, "We're delighted to have completed this investment and look forward to supporting the Cooper Software management team."
This could also be the first of many tech acquisitions that YFM will make in the next few months. It has just completed the raising of £60 million for its two Venture Capital Trusts to invest in SMEs nationwide, with a focus on the tech sector.
Andy Thomas, YFM partner commented, "Over the last 16 years, Frank and the team have established a successful technology business from the ground up that retains a family feel, but they recognise that the time is right to take it to the next level.
"With the growth of the global ERP market having been accelerated as companies look to technology to drive greater value, the sector has huge potential as companies seek to maximise the benefits of digital transformation through greater automation, emerging technologies and data intelligence, as well as protecting against some of the modern day challenges presented by the pandemic such as of remote working.
"Cooper Software has demonstrated its ability to really understand its client's business operations and, partnering with IFS and NetSuite, to implement market-leading ERP software in order to create bespoke solutions. The addition of its own ProScope product has also shown the company's potential to develop leading-edge, modern software relevant to its target sectors, and we believe there is a real global opportunity to target new international markets with plans already underway to expand into Germany."
Enterprise Times: What does this mean
Which the ERP market consolidating there is less opportunity for investors in SaaS ERP at the lower end. Instead, there seems to be a growing trend for investment into successful channel partners to help boost their growth. 2022 will likely bring more deals such as this.
The funding round is obviously good news for the prospects of Cooper Software. However, it is importantly a validation for both IFS and Oracle NetSuite. Larger partners mean more sales, more implementations and increasing revenues.
Growing consulting firms organically can be slow, it will be interesting to see how quickly Cooper Software invests and how. A quick Google search revealed only a few open job positions (as of writing). Will it step up hiring in the new year? T
he press release stated that the company had revenues of around £6.7 million this year. However, it did not state how big the investment YFM made was. Though with a single seat on the board and no new non-exec it is likely to be a minority shareholding.