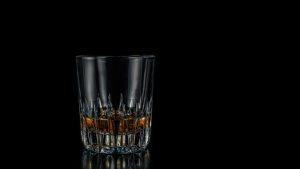 Cooper Software is implementing IFS Applications 10 at malt whisky specialist Gordon & MacPhail. The news will be a blow to Epicor Tropos as SSI implemented its specifically designed Tropos modules at the firm in 2007.
Gordon & Macphail is a family owned company that was established in 1895 and owns the Benromach whisky distillery. It also owns Scottish gin brand Red Door and creates and matures whiskys from a wide range of small distilleries from across Scotland. It currently offers around 200 whiskies from its online store, most of which are rare. Some of these are available from its online store.
Growth prompted the decision
Gordon & Macphail made the decision to purchase IFS Applications 10 to replace its legacy solutions earlier in 2019. It used specialist recruitment firms Rutherford Cross and Drummond Cross to help recruit four key team members for the project in August 2019. The actual project will commence in early 2020 with a planned go live date in 2021. It has a new distillery expected to go live then. This is likely to be another reason for the ERP replacement as it looks to grow the business.
The company originally planned to construct the distillery within a twelve month period starting in 2019 when it was first announced. However planning permission for the building was only granted in October 2019 so it seems likely that the construction may run into 2021.
A rapid implementation?
The press release called out the project as swift, however by today's standards a 12 month project seems cautious. It is replacing a specifically designed product for the whisky industry there so cautiousness may be well founded. Once completed, Gordon & MacPhail hope to realise several benefits:
Reduce costs
Increase efficiency
Increase customer satisfaction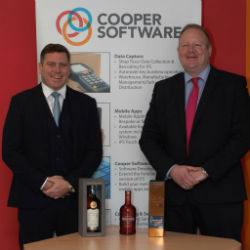 To do this it is looking to have the ability to analyse sales demand and use insights from analytics to influence production, procurement and stock management processes. The system is projected to deliver savings to the company. This will be an interesting case study if ever published.
With the launch of Red Door Gin, Grant & MacPhail also has a product that has far faster production times. It also has a larger number of ingredients that need tracking. This changes the way in which it plans production as sales can rapidly influence production. Whisky cannot be made nearly as quickly.
David Stewart, Head of Finance at Gordon & MacPhail, said: "Working closely with Cooper Software and IFS we will implement a system fit to support the growth ambitions of our business. Utilising their insight and expertise, we look forward to creating a best-in-class solution that will streamline our processes and boost efficiency."
ERP and Whisky –  its all in the preparation
Cooper Software took a collaborative approach to the sales cycle. Even before the decision by Gordon & MacPhail placed the order it worked with the company to create the high level design. This approach meant that Cooper Software could better analyse the work required. They could therefore deliver a more accurate quote, expectations and projected savings for the project. It would have enabled the team to have a better understanding of the business. In addition they could identify what configuration and what customisation changes are required within IFS Applications 10.
As part of the purchase Gordon & MacPhail will also deploy TRAX. TRAX is an EDI solution that will enable Gordon & MacPhail to integrate its solution with customer and suppliers. Some supermarkets demand that EDI solutions are used for ordering.
Frank Cooper, Executive Chairman of Cooper Software, commented: "This is a particularly exciting project for our team, as Gordon & MacPhail is an extremely well-known, marquee company both in the industry and in Scotland. We're excited to demonstrate what IFS can do with our own last-mile functionality, and we look forward to playing our part in supporting a real Scottish success story."
Enterprise Times; What does this mean
This is a significant win for both Cooper Software and IFS. Through the installation Cooper Software will gain the expertise around the Whisky industry. This is what SSI did with Tropos earlier in the century. Between 2000 and 2010 Epicor Tropos was implemented at several distilleries across Scotland including: Bruichladdich (2008), Morrison Bowmore (2000), Ian Macleod (2006), Burn Stewart (2001) and Bells of Lazonby (2007). These could now become target accounts for IFS and Cooper Software.
There are 120 active distilleries in Scotland. Not all will be of size that is suitable for an IFS implementation. It is a rich target market though.