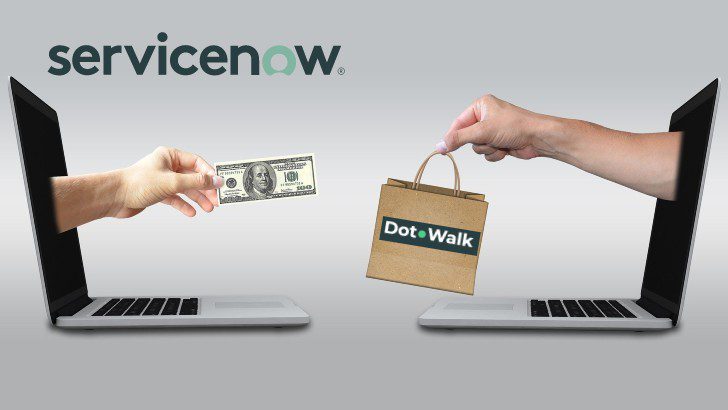 ServiceNow has completed the acquisition of DotWalk. Founded in 2017 DotWalk provides automated regression testing for ServiceNow upgrades. In a LinkedIn post Anthony Torsiello posted, "With DotWalk, we will automate testing for enterprise software upgrades, giving customers a frictionless upgrade and testing experience that saves time and can free up their developers to focus on higher-value tasks."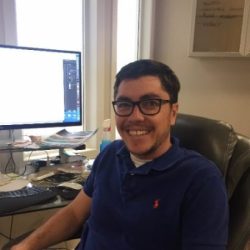 For Jared Laethem, Founder and CEO of DotWalk this is as much about coming back home, than having his start-up swallowed up in a takeover. Laethem spent more than nine years at ServiceNow rising to the position of Director of Platform Development. He left the company to found DotWalk building the business from scratch. Although with only two employees listed on LinkedIn it is not the largest of acquisitions. Laethem's own LinkedIn post stated, "Today we're announcing that ServiceNow has acquired DotWalk to make upgrading easier for everyone. 
"Our sole mission has been to help customers automate their ServiceNow testing and improve outcomes as a result. This announcement means we're going to be able to do that at scale as ServiceNow integrates DotWalk's one-click regression testing technology and makes it run natively with the platform.
"For me, this is a happy homecoming. Prior to starting DotWalk, I worked at ServiceNow for 9.5 years.  Friday was my second, first day at ServiceNow. I couldn't be happier to be returning to the company that gave me my start, taught me everything and where I have so many great friends!"
What is unclear is what his role at ServiceNow will be going forward. His experience building the company and product will surely see him in a more senior role than the one he left four years ago.
What did ServiceNow buy with DotWalk?
Testing is important. Gartner predicts that "by 2025, 70% of organizations will complement continuous delivery of applications with continuous infrastructure automation to improve business agility, which is a significant increase from fewer than 20% in 2021."
With a shortage of quality developers ensuring that they spend less time on non-creative tasks is important. Testing, whilst important can be automated as companies like Knoa has shown. DotWalk has focused on building two products that can help organisations to automate testing processes. The solution runs natively on the NOW platform and consists of two products.
DotWalk Test Generator- Bootstrap: Bootstrap generates detailed automated tests from real usage patterns. Tests run in ServiceNow's "Automated Testing Framework", reducing the effort of testing ServiceNow upgrades, simplifying software release testing, and enabling nightly testing for development.
Cloud Test Runner: This enables ServiceNow customers to run ServiceNow's Automated Test Framework without the need to have an open browser to run the UI tests.
Enterprise Times: What does this mean?
This is a smart buy by ServiceNow, though perhaps it would have been cheaper if it had created an innovation culture that enabled Laethem to build the testing platform from within ServiceNow. That the solution is solely focused on running the ServiceNow platform shows that Laethem was not looking to build something that would work on multiple platforms. It is certainly an interesting technology and one that ServiceNow users can now benefit from going forward.
What customers will want to know is when will the solution be available and will it be integrated into the existing platform testing tools with no increase in costs? there is justification for this as the DotWalk tools have provided a rapid acceleration for an R&D roadmap item that might have cost it far more to develop.