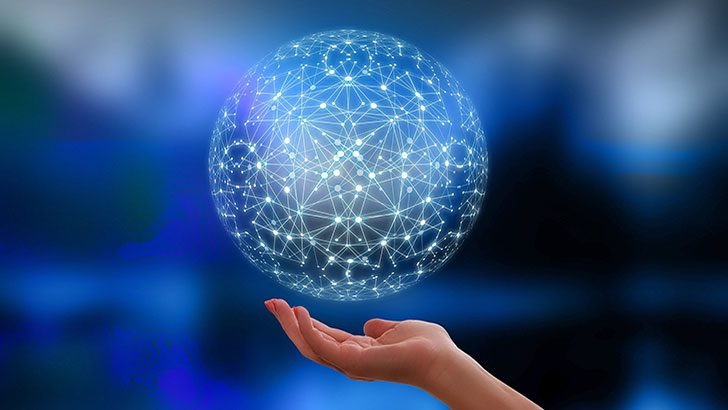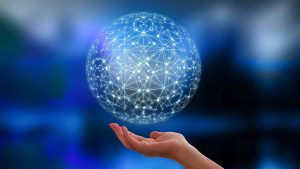 Among the technological breakthroughs changing how business enterprise processes validating identities, payments, and many other actions, little comes close to the potential impact of blockchain technology. Although blockchain technology is often linked to digital currencies, enterprise blockchain enjoys untapped potential.
The reason it is a promising technology for businesses lies in its focus on transactions and records. Blockchain offers the promise of security, transparency, immutability, as well as lowering both costs and processing time. Such qualities also make it an attractive venture for investors.
That said, enterprise understanding of blockchain technology remains shallow. At the same time, consumers have yet to grasp what it is, how it works and what it might enable in their own interests.
In this context, it is then relevant to ask how one should market a blockchain startup to obtain success? Below there are three selected tips that can help blockchain entrepreneurs market a startup. They answer how a startup can aim to attract the public and deliver success.
#1: Build a clear business strategy for your startup
A sound and developed plan is the best place to start any business, traditional or otherwise. Within a robust business plan, you will articulate an online presence focused on promoting the business. However, this focus is not all that you need to do to make a blockchain startup reach its potential.
You also need a clear strategy. A strategy is more than a plan. You need both long and short-term business strategies that explain the nature of the value and investment proposition. This has to be unique, so it clearly differs from others. Once the strategy is defined, create a business plan. The plan should explain the business, what it does and the benefits that customers will obtain.
In effect, entrepreneurs must answer how customers will take advantage of the product (or service) and then how this will benefit their business. It will explain the strategy to outsiders, a business must create and make available a variety of contents. Some suggestions for these include
White papers, which must be in-depth
Blogs should have obvious value and act as a source of helpful, information
Other web content should engage the reader and make the business proposition obvious as well as attractive.
#2: Attract a strong following
Maintaining a blockchain blog is crucial to help you market your startup to attract awareness and interest. There's a lot of power in creating awareness within your audience by explaining complex ideas about blockchain technology such as decentralized apps, open-source blockchain projects and platforms, and distributed ledger technology. Remember that the concept of blockchain in business is still relatively new, and people are looking for reliable sources for factual and informative content.
By giving your target audiences what they need to know and explaining how the technology can benefit them, you'll create credibility and trust. Because you're just starting, you need to help consumers understand the technology and leverage their dependence on you as their source of information.
You'll also increase your brand awareness and visibility without spending a whole lot on marketing. Use all the platforms you can, including your website, social media platforms, and guest posting on tech sites and communities. Avoid technical words and jargon. Keep the language easy to understand and direct. Don't forget to use Search Engine Optimization (SEO) on your content to increase web traffic to your website.
Successfully following the suggestions above will help in the creation of an involved following. But it should not stop at that.
While social media sites – such as Twitter and Facebook – have relevance,  look for other avenues. Research the potential blockchain-interested audience. Find out where they exist. Engage them on their preferred platforms.
Beyond these steps, do something different. One example: support a non-profit with a cryptocurrency donation platform. This should generate attention and bring people to your business. When discussions occur in the right places, this helps establish a name and draw attention to the business.
Equally, there is a parallel need to check and follow the rules of promoting any business which respects the chosen platforms. It means acting to ensure the following:
It feels like a part of your business
serves to build strong and lasting relationships with followers.
#3: track the data
Tracking your progress is crucial if your blockchain business is to know where it has come from and where it is going. Analytics help the understanding of which avenues warrant more effort and which ones should be let go.
Remember, a large part of a successful blockchain startup is defining real customer needs. Take advantage of tools that offer:
live monitoring
user growth metrics
real-time reports
selected, but only if relevant, other features.
Bottom line
Tips such as those suggested above should be an aid in starting the marketing of any blockchain technology startup. At the same time, do not lose sight of the fact that blockchain technology is still evolving. Exploiting this 'feature' suggests that now is an excellent time to capture and sustain a substantial, interested following.
---

PixelPlex is a trusted software development company dedicated to blockchain technology solutions. Their professional team has launched 5 full-fledged blockchain networks and built over 50 blockchain solutions, but this is not their only area of expertise. PixelPlex developers also work with AI, VR/AR, and IoT, and advises on cybersecurity and web accessibility.