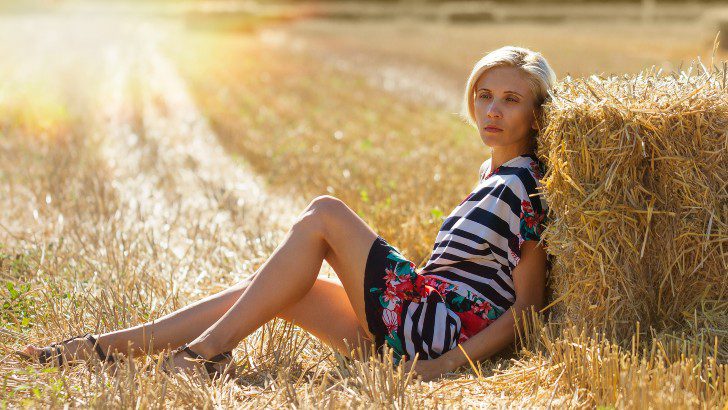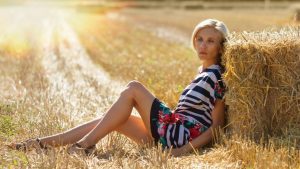 Both Salesforce and Workday released healthy results this week. Several other companies below also issued results. Ecosystems improved this week with Reputation appointing its first Chief Ecosystem Officer, and Avaza launched a (private) marketplace. We also covered Precursive's latest PSA and Onboarding software release, and Pulseway launched its Client Portal.
Two interviews were published this week, the first with Neil Barua, CEO of ServiceMax and the second with Theresa Jones, CRO of NTT Security.
Pick of the week
The pick of the week is about a subject that Enterprise Times has covered before, late payments to small businesses. There is legislation in the offing in the UK to improve the situation, but whether it will pass is another matter. Wave published the results of a survey that found 70% of microbusinesses in the US have to wait for one to six months for customer payments. 25% have waited more than a year! Excuses for non-payment are familiar.
34% cited late payments
33% simply forgot
24% claimed never to have received an invoice
13% were on vacation
Not surprisingly, cash flow remains the top challenge for microbusinesses. Kirk Simpson, co-founder and CEO of Wave, commented, "As small businesses rebound from the impacts of the pandemic, cash flow is key to ensuring both their recovery and their ability to thrive in the months and years ahead.
"Our survey shows that—for many reasons, ranging from outdated practices to late payments—cash flow remains a major pain point for entrepreneurs. More than ever, small business owners need simple, intuitive money management solutions that help them get paid faster, and free them up to spend time doing the work they love."
Acquisitions and Funding
The Access Group continued acquiring this week, buying Omnifi for its Orderbee Mobile Order and Pay technology. It is the fourth acquisition by Access Hospitality this year.
Alight Solutionst has signed a definitive agreement to acquire ConsumerMedical, a leading clinical advocacy and expert medical opinion company.
Appointments
BMC has appointed Eduarda Camacho as the new senior vice president (SVP) of customer success and chief customer officer (CCO).
Calabrio has appointed Kristin Gaarder as its first Chief Human Resources Officer.
Celonis has appointed Professor Wil van der Aalst – widely known as "the Godfather of Process Mining" – as Chief Scientist.
Digital Workforce appointed Mika Vainio-Mattila, one of the founders, as its new CEO. Former CEO, Heikki Länsisyrjä, takes over the responsibility of customer deliveries.
ServiceNow has appointed Uber CTO Sukumar Rathnam to its board of directors.
Stampli appointed Jeff Zamczyk as Chief Revenue Officer.
Business
Asana and Trilio are the first companies to list on the Long Term Stock Exchange. Asana will be under NYSE, LTSE: ASAN and Twilio Inc under NYSE, LTSE: TWLO.
Bill.com published its Q4 and full-year 2021 results. Q4 revenue was $78.3 million, up 86% year over year. For the full year, revenues were up 51% year over year to $238.3 million.
Billtrust increase revenues to $40.2 million in its second-quarter results, up 16.% year over year.
Boomi announced the findings of Forrester, The Total Economic Impact report of the Boomi AtomSphere Platform. According to the study, which needs careful reading, Boomi Atomsphere Platform delivers a 410% ROI and can reduce integration development times by 65%.
Cobblestone Software is now certified with the Privacy Shield Framework for its contract lifecycle management software.
Domo announced results for its fiscal second quarter ended July 31, 2021. Revenues were up 23% year over year to $62.8 million. Subscription revenue was 87% of total revenue. It had cash and cash equivalents of $86.4 million at the end of the year.
Ellucian announced a partnership with Board Middle East (BME), an education solutions distributor with clients spanning 11 countries in the Middle East. BME will resell and implement Ellucian Banner in the Kingdom of Saudi Arabia, where it has a strong presence with more than 50 clients in the education space.
Greg O'Loan, Regional VP AU/NZ Epicor, published a press release/blog talking about mitigating the cyber risk in the cloud. He suggests a ten-step approach.
Intuit published its FY 2021 results and saw revenues increase to $9.6 billion, up 25% year over year.
NICE joined the Microsoft Business Applications ISV Connect program.
QAD reported its Q2 results. Revenue grew to $84.8 million from $74.1 million. Anton Chilton, QAD's Chief Executive Officer, commented, "During the second quarter, QAD continued to grow cloud revenue while improving cloud and services margins. Excluding transaction costs related to our pending acquisition by Thoma Bravo, operating income exceeded our target."
In the first half of 2021, SD Worx, the leading European HR & payroll services provider, achieved a consolidated turnover of EUR 402.7 million (up 11.1% year over year). The business update included a surprising amount of financial details about its performance.
SYSPRO published a virtually numberless business update for H1 2021, merely stating that it has a 98% retention rate. It gave no growth figures, nor did it indicate how the 98% is calculated. It also mentioned the hire of Scott Herbert as CEO of SYSPRO USE and the appointment of Brian Goodman as Chief Customer Officer.
Customer
Pennsylvania College of Technology (Penn College) has selected the Anthology suite of solutions supporting the full student journey, from initial recruitment through graduation and beyond.
Arab National Bank has completed 2 million requests and saved 40,000 hours of manual work with Automation Anywhere's Cloud-Native RPA Platform.
Toy Partner, a Spanish importer and distributor exclusively of a wide range of consumer products, especially toys, has selected Infor CloudSuite Distribution Enterprise. It aims to go live on the solution in January 2022.
Tecovas has deployed Oracle NetSuite ERP to support its growing Western Wear brand, including cowboy boots. Paul Hedrick, Founder & CEO of Tecovas, commented, "NetSuite is the infrastructure that has allowed us to keep the pedal on the gas as we have scaled. Data is everything, and we rely on NetSuite for this. Without accurate, visible, and actionable inventory and planning data across our business, we would never become the truly omnichannel, customer-first brand that we aspire to be."
Rimini Street revealed that T-Mobile, the US telecoms provider with revenues of $68 million and over 104 million customers, has used Rimini Street to support more than 200 SAP modules since 2018.
Product
Accelo introduced priority levels for tasks across boards and timesheets. It is still absent in task templates and team scheduling. These screens, notifications based on changing priorities, and mobile support will be available in due course.
Ascentis Workforce Management solution is now available on SAP Store, the online marketplace for SAP and partner offerings.
Automation Anywhere had introduced a new RPA Maturity Assessment tool, along with expanded training and other resources. The maturity tool is free, and the new learning resources include:
Customer Journey Map and Guide
Citizen Developer Role in Automation 360
A+ Accelerator Citizen Development Program
Citizen Developer Practitioner Training
Cezanne revealed the latest update to its HR Software Suite. The minor update includes field-level control for key data, more calendar configuration options and an easier way to track timesheet approvals.
CloudBlue announced the North American launch of CloudBlue Rev, a PSA solution that simplifies and streamlines channel revenue management for technology resellers and service providers. It was formerly Harmony PSA.
Cobblestone Contract Insight is now available from a European Data Centre. It is available for UK and EU Customers but did not clarify where it is.
NICE has released Enlighten AI for Complaint Management, which automatically identifies and categorizes consumer complaints. It can then automate the remediation process to drive regulatory compliance and improve customer satisfaction, reducing churn.
Qualtrics is launching the Brand Impact Simulator. It is a self-service tool that helps brand leaders understand and prioritize any brand attribute—such as "easy to use" or "ethically sourced"—that have the greatest impact in helping them win new customers. Brand Impact Simulator is planned to go GA in Q4 2021.
Sage announced improvements to Sage Accounting for the Canadian market. It introduces new features and integrations, including AutoEntry, Lightspeed retail and Zoho Analytics.
Research
PDI has published the "Buddy Up: C-Store Shopper Insights" report. It combines data from  15,000 convenience retail consumers and PDI consumer-buying data from 5,500 mid to large-size convenience retail sites across all key US geographic locations. Key findings included:
C-store shoppers have grown over 4% in the past year compared to 5% growth in grocery and 6% in dollar stores
Younger, female shoppers make up a majority of the c-store customer base
75% of consumers are shopping for fuel in 2021, up from 68% saying so in 2020
86% of respondents are paying close attention to retailers' commitment to the safety of their employees
SD Worx has published findings that indicate UK workers expect to be the oldest retirees in Europe. The top five countries were:
UK (66.67 years old)
The Netherlands (65.94 years old)
Belgium (65.33 years old)
Germany (64.48 years old)
France (64.36 years old)
The study looked at attitudes toward retirement.
Xero continues to publish its monthly indices. The outlook in New Zealand remains buoyant, with small business sales rising 6.6% and jobs grew 5.3% year over year. However, in Australia, growth slowed with lockdowns impacting the recovery. Sales dropped 3.9% year over year, and jobs only rose 2.6% year over year, the second slow down in a row and down from a 4.4% rise in June.