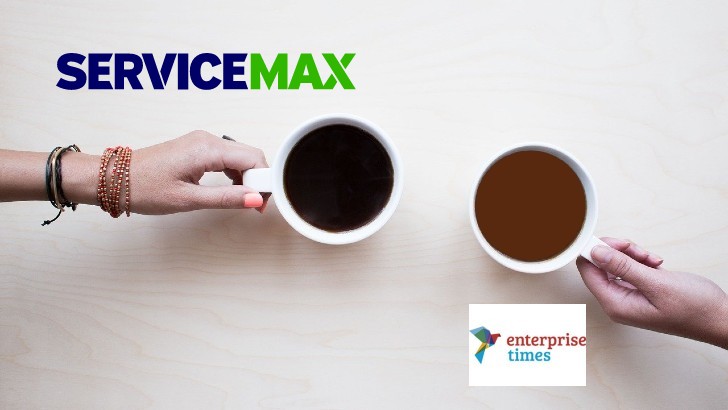 Enterprise Times recently caught up with Neil Barua, CEO of ServiceMax, about his progress since our last conversation. ServiceMax is a leader in providing customers worldwide field service solutions. It is the only pure-play Field Service Management provider, and its message is that it helps its customers keep the world running.
ServiceMax launched Asset360 in September 2020 in conjunction with Salesforce releasing Salesforce Field Service. Since then, it has announced several new customers, including DEF Network, Cared, Numed, and Medical MicroInstruments (MMI SpA). It also released ServiceMax Engage, a new mobile application that connects field service companies with their customers. Barua has recently strengthened his leadership team and announced a new partner program.
On Salesforce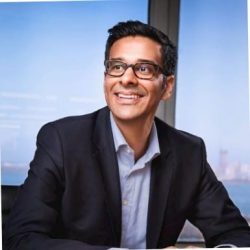 Enterprise Times asked Barua to give an update on the Salesforce partnership?
"Excellent progress. We GA'd the product on time in November and launched it. Go to market motions have been underway since November. We did another spring release.
"We have got a summer release coming up in conjunction with their roadmap, continuing to solidify and accelerate some of the Asset360 functionality. On the product side, it's going well in conjunction with their product team and R&D team, which is great news for the partnership.
"We had really good acceleration right out of the gates in November, particularly in December and January on the go-to-market side. January is quite a month in the Salesforce world. We were able to secure some very meaningful new logos jointly with the Asset360 product.
"One of the world's largest medical device companies focused on women's health with 5,000 plus users and a Salesforce customer for a while now. They chose Asset360 to ensure that their service revenue, profitability, cost efficiencies, and customer satisfaction were top of the top. We're now in the deployment of that solution. The alignment with the sales team on sales on the Salesforce side has also been very good. So we're off to the races."
On product
What is in the summer release?
"We continue down the path of preventive maintenance, instal base management and analytics using Tableau that we're spending material time on. We have got to make sure our customers take advantage of the Tableau analytics element of what Salesforce partnership allows us to do on Asset360."
When we last spoke in terms of integration strategy, you had a deep integration with S/4HANA. Where are you taking that now?
"The same as before, we continue to see SAP ERP, Oracle ERP as key ERP systems that we are strongly integrating to in many different situations and environments. Those continue to be the thrust of the business but nothing materially different than last time other than the utilisation of MuleSoft to continue to augment the closeness of integration to those platforms."
On achievements
What else has ServiceMax achieved? Barua said that ServiceMax is working closely with Salesforce Account Executives in key industry sectors medical devices, Life Sciences, then industrial manufacturing, high tech manufacturing and Energy.
ServiceMax is building expertise into Asset360, which is delivering better value to customers. It sees interest not just for Asset 360 but also its core platform. Barua noted: "A lot of our existing customers are continuing to accelerate their deployment across their business. It's an exciting time at ServiceMax. The best I have felt in two and a half years of being here."
On growth
What about international expansion?
"ServiceMax's revenue is about 50% rest of the world, 50% is the US. We see really good traction out of Italy, Germany and the Nordics with the Salesforce alignment, as well as our core business. In Japan in Australia, we see great alignment with the AE's at Salesforce as well as the partners. One of the thrusts you'll see over the next 6, 12, 24 months is a continued augmentation of our APAC growth strategy, in addition to parts of EMEA."
What are your current routes to market, and how is that evolving?
"Great question. A significant part of our business is direct sales. That continues to offer great solutions and service to our customers who are choosing the core platform. We now align with Salesforce AE's broadly on opportunities that we would never have gotten into without the Salesforce relationship. That's the second thrust.
"The third thrust is we put a press release out about signing up 45 partners. Excellent SI's out there to sell Asset360 and core broadly across their customer base and relationships. Then we've got the ISV partners, the ProntoForms, Baxter Planning and Aquant's of the world where we're teaming up. We're continuing to see their customer base and their sales teams also trumpeting the Asset 360, as well as the core platform across ServiceMax."
On the future
What do you hope to achieve in the next six to 12 months?
"I was talking to one of the founders of ServiceMax who 15 years ago founded the company with the promise of providing value to field service technicians and engineers. There's never been a better environment than post-pandemic. Having safe ways in which field techs and engineers help keep the world running has never been more important. That digital transformation is a tidal wave.
"I felt the wind at the back of my neck when I started, and it's a tailwind now. Our advantage is being the pure-play, born in the cloud, mobile-first, and the alignment of partnerships. This is an opportune time to drive significant value to the people we started this company to serve, the field techs and engineers. It's a really interesting and exciting time and a lot to do. The next five to 10 years will see dramatic improvements for ServiceMax broadly to serve our customers really well."
On funding
This interview was conducted before ServiceMax revealed that it would list on NASDAQ under the SMAX ticker after it entered into an agreement with the SPAC Pathfinder Acquisition Company. At the time Enterprise Times asked Barua whether he would raise additional funding?
"We are a fully funded business plan on the current trajectory. Silverlake is very supportive. They're very impressed by the trajectory of the business. We'll continue to seek opportunities where we'll continue to take advantage of our strength and take a look at what more we could do. But right now, we feel really good about our positioning as a company."
On Acquisitions
Silverlake and other investors are retaining their equity. There has been a lot of acquisitions in the FSM space recently. Do you have any plans for acquisitions?
"We are actively looking at several M&A opportunities. One of the key criteria may be different from others in our space. We want to ensure that buying a company and acquiring doesn't create huge technical debt and burdens on the existing platform. That's something that we're going to be a lot more clear on than our competitors. That will be an advantage to customers broadly."
It subsequently acquired LiquidFrameWorks. The inference is that ServiceMax is looking at tech tuck-ins rather than increasing customer logos. Barua noted:
"The M&A strategy and filter that we are deploying right now is around tech tuck-ins that could give acceleration given the great customer base we have. We have the highest NPS score of these customers since the forming of the company. We believe technology tuck-ins can accelerate our roadmap.
"Number two is to get deeper into industry verticals. We play into complex asset-centric industries that can be simplified in terms of the integration given the technology stack. Those are the two main thrusts right now.
"Then there's the third big thrust, which you noted the last time you wrote about us. We're really getting more advanced around what to do in EAM and how to think about that over the next three to five years. So stay tuned on that as well."
On challenges
What are your challenges?
"It's an execution game. That wave of digital transformation that we all talk about everywhere is happening in the spaces we're playing into. The biggest challenge right now is making sure you show the ROI to those using manual processes. Show them the referenceability of our great customers at ServiceMax and the value they see from our solution. Part of it is keeping up with that demand."
The book question
What's the latest business-related book you read?
I read "The Inner Game of Tennis by Timothy Galloway (Amazon Aus, UK, US). It was an extremely good book, not related to business, but it had a business book flavour around focusing and using intuition but guided by data.
"I'm a big reader of autobiographies and biographies over the course of my life. But this one solidified a lot of things that at this stage in my career helps me on how to use data, but also how does that inform intuition and how do you let yourself just be who you are, and let a company be who they are. It was one of the more helpful books.
"Then lastly, I'm reading Danny Meyer's book, Setting the Table (Amazon Aus, UK, US). Danny Meyer is one of the big restauranteurs in New York City that really changed the whole industry there. It's a good reminder around the service of customers at the most basic level. The importance of why people come to a restaurant and what you need to do to make them happy. That's been a wonderful book."