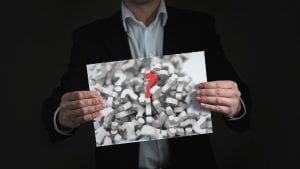 This is the 20th in a series of business tips from industry leaders that Enterprise Times has interviewed. Enterprise Times recently interviewed Tony Kender, CRO, FinancialForce. Kender talked about how the FinancialForce go-to-market teams haves evolved under his leadership. One area that the FinancialForce ERP solution excels in is its forecasting capability.  ET asked Kender his top KPI for understanding how to improve performance?
"I honestly think it's tenure. But it's hard to say that's the top one because when I got here, I didn't have the profile of salesperson I would have hired. They had great tenure, but they weren't delivering.
"Suppose we assume that we've already hired the right people. If so, it's tenure, though we're certainly tracking a whole bunch of other things. There are activity levels, average deal size, and the time it takes to close a deal. I have got that covered by creating selling motions in those segments. I hire the right talent and provide them with the right training and enablement, and then it's that person taking it into the market.
"To me, having that tenured person makes all the difference in the world. If you think about it, if I lose that tenured person, and I start over, and you plug that into the model I just explained to you in your last question, that changes that three-year outlook of the model, because I'm now replacing them with a new person who has to ramp up etc. Depending on the selling motion, I like a tenured salesperson who knows what the heck they're doing.
"The assumption is if you've got the right people in your sales organisation, then understanding that the length of their tenure and increasing their tenure is the key lever for improving performance.
"Keeping that top talent, versus having to replace them with somebody new, who has to ramp up and learn the business and learn the territory, etc. It makes a massive difference in the model"