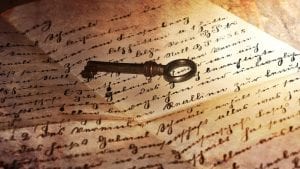 Ephesoft has unveiled the latest updates to its Document Processing platform, Transact 2020.1.05. The update was available to customers from 13th July for both Windows and Linux. The update extends handwriting recognition functionality, added a table rule builder and introduces a RecoStar HOCR plugin for Linux (in beta). There are also several other updates to the software, including several bugs fixes and integrations including:
Nuance Omnipage to version 20.3
GhostScript to version 9.53.5
Reporting Logi license component to 2024 expiry date
ImageMagick to version 7.0.11-7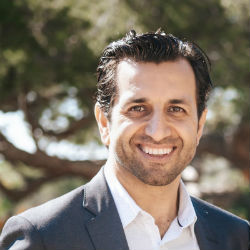 Ike Kavas, founder and CEO of Ephesoft, commented: "In our quest for freeing up valuable resources for high-value tasks and maximizing enterprise productivity, Ephesoft continues to push the envelope of what's possible in document processing automation. Our latest Transact features fully automate two of the most complex challenges in document automation, eliminating manual data entry and errors. The extracted data will be readily available within seconds, redefining our customers' speed of work."
Advanced Handwriting Recognition
Ephesoft is constantly pushing the boundary of what is possible with handwriting recognition. With many forms still completed by hand, automating this process can deliver significant time savings. Arguably AI-driven recognition can also eliminate errors often seen with manual processes and deliver a competitive advantage in terms of business efficiency.
After launching its hand recognition tools last year, Ephesoft has enhanced the solution with Handwriting Recognition+. It provides cloud-based machine print (OCR), handprint (ICR) and cursive handwriting (HWR) processing and data extraction capabilities for business documents. Users can determine the extraction method to use on forms from a selection of four:
Machine Print
Hand/Machine Print
Signature Detection
Checkbox detection
The solution supports the batch processing of forms. Users can also scan documents using a scanner, tablet or phone with a minimum of 200 DPI.
Kenny Fowler, Advanced Capture Specialist at NMS Imaging, an Ephesoft client, said: "The newest version of Transact has some really innovative and efficient capabilities, especially with the handwriting extraction. In the past, we were not able to accurately capture any handwritten data. We were limited to handprinted text that was constrained within boxes on fixed forms.
"Now, we can not only branch out to actually capture handwritten text, but we can also build rules based on keywords for semi-structured or unstructured documents and leave the fixed form templates in the past. The bottom line is that this will help our customers drive efficiency and cut costs by capturing data not previously possible with shorter implementation times." 
Easy-to-use AI Table Rule Builder
The Table Rule Builder enables users to create unique extraction rules for table line items in invoices. This means that Ephesoft can leverage the rule whenever relevant, and users do not need to recreate them for each form.
The user can select to run extractions in several modes, including fully automated, which takes full advantage of the existing rules for each supplier. Thus for each supplier, a user can create an extraction rule using a graphical interface to map fields for the extraction. Any subsequent invoices received from that supplier is mapped against that rule.
Enterprise Times: What does this mean
Ephesoft continues to push the boundary of what is possible with forms automation. Transact 2020.1.5 is available to new and existing customers, and pricing is available on request. Ephesoft will also host a webinar on Aug. 18, 2021, at 9 a.m. PDT on "The Future of Capture: Breakthrough Extraction Accuracy in Cursive Handwriting & Invoice Processing." It will run through the new capabilities of this version.
For organisations still struggling with handwritten forms, Transact can help to automate their ingestion and subsequent formatting. The solution is not relevant only to invoices but to any forms that organisations might wish to use. This may be an iterative improvement to the previous version, but customers will benefit from upgrading. What is unclear is how quickly Ephesoft is pushing customers to a cloud deployment with Transact Cloud. One would not have expected an upgrade cost for the new release in this case.
New legislation also means that where PII information exists on documents or copies of documents, these may need redaction. In the US, government agencies are aiming to adhere to the National Archives and Records Administration (NARA) Memorandum M-19-21 mandate to digitize and electronically manage all records by 31st December 2022. With 68 federal agencies supporting at least 23,000 forms, this is not a small task. This new update could deliver time and cost savings to meet that target.