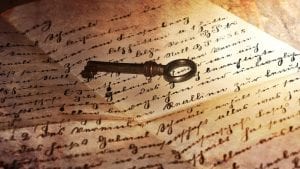 Ephesoft has released the latest version of its Cloud-based document processing solution,  Ephesoft 2020.1.01. Ike Kavas, founder and CEO, Ephesoft, commented: "Market research indicates that the COVID-19 pandemic has led to a growing demand for cloud computing and software services. We see this with our customers who are looking for ways to automate their enterprise, starting with their data.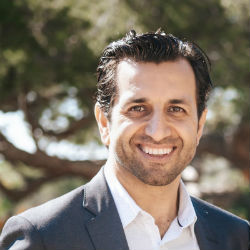 "Banks, insurance companies, healthcare and government agencies around the globe seek modern, scalable solutions that drive productivity, starting with document classification and extraction digital transformation initiatives. Customers are looking for ways to easily and quickly unlock their data and put it to immediate use – with the ability to implement successful outcomes in as quickly as days to hours. We're at a pivotal point in time where technology can push you ahead of your competition and help organizations navigate through uncertain times."
Ephesoft highlighted three key features from this release:
Enhanced features include Cloud hosting on Amazon Web Services (AWS) for secure deployment in as little as 24 hours.
The addition of Ephesoft Transact QuickScreen to seamlessly read and extract data from over 1,000 different types of global IDs.
Handprint extraction, checkbox and signature detection for Cloud and on-premises processing.
Transact Cloud on Amazon
The press release is unclear about what is new, and what already existed in its solutions. Transact Cloud has always used AWS for its cloud solution. In choosing the cloud deployment option, customers can go live in hours or days rather than the weeks and months it can often take for an on-premises deployment. Is this an improvement? If so, Ephesoft does not explain how it has achieved this.
Transact Cloud applies three stages to document processing:
Acquire: Physical and electronics documents are ingested into Ephesoft. This now includes the ability to draw data from AWS S3 Buckets.
Analyse: This is where the AI and ML underpinning the Ephesoft solution identifies the document type and metadata.
Deliver: Integrate the data with third-party applications such as ERP or CRM.
The cloud platform now includes server monitoring. It offers the benefits of a lower cost of ownership and removes the necessity for capital expenditure. Furthermore, companies adopting Cloud can take advantage of the regular updates that Ephesoft provides.
Transact QuickScreen
Transact QuickScreen now provides the ability to read more than 1,000 different types of ID documents such as driver's licenses, passports, visas, healthcare cards, international documents, tax forms and patient paperwork from 195 countries. Data can be captured through mobile image capture, pdf as well as other formats. Once the documents are ingested into Transact the solution analyses and then delivers the information to the relevant applications. The Transacts QuickScreen documentation on the current Ephesoft website states that only 500 documents are readable, this update appears to have doubled that.
Relevant use cases could include patient screening, to identify and process information quickly, especially in time-sensitive situations. Human Resources departments can simplify and speed up the recruitment and onboarding processes. The rapid digitisation of ID documents such as passports and drivers licenses can help process vetting and other compliance procedures. Where tests are carried out during employment, these can be rapidly stored and update the employee's personnel file. In the financial services industry, the ability to extract data from form forms and ID documents can also help with loan processing payments and other banking processes.
Native ICR and OMR Extraction
With this release Intelligent Character Recognition (ICR) and Optical Mark Recognition (OMR) is now available across Cloud, hybrid and on-premise versions of Ephesoft. The update reduces the time and increases the accuracy to detect, checkboxes, signatures and extract other handprinted information on documents.
Leveraging machine learning, the new solution also improves how Ephesoft detects form areas that include handwriting. It means that less time needs to be spent on mapping forms.
In a recent blog, Brandyn Campbell, Director of Business Development, Global Consultancies & System Integrators, explained the five factors that organisations need to consider when leveraging the digitisation of handwritten documents. Campbell highlights the importance of flexible content capture when digitising documents. She advises organisations to identify the data processing bottlenecks and then select and leverage an Intelligent Capture Platform (such as Ephesoft). The five factors are:
Document source
Security
Complexity and variation
Signature detection
OCR, ICR or OMR – Extract what you need
With this latest update, Ephesoft is now able to address all of these points. The progress it has made on the extraction of handwritten documents provides a leap forward for the digitising of a much more extensive range of information.
Enterprise Times: What does this mean
While Ephesoft suggests several obvious use cases, many others come to mind as the analysis of handwritten documents improves, especially in Education. There are also applications within historical research for thousands of handwritten documents available to digitise.
There are some questions about what is and what is not included within this release, especially Transact Cloud. Notably, it includes the server monitoring that the press release highlights. Ephisoft Transact will roll out in Q3 2020. Pricing is not yet available, though Ephesoft is offering a ten-day trial of Ephesoft Transact Cloud.