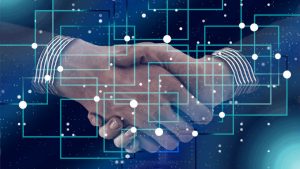 BlackLine has announced that it has integrated its Financial solutions with Kyriba treasury management. This brings together two leading financial management solutions combining finance, accounting, treasury and risk. The partnership will create a powerful solution that will help finance teams.
Mutual customers can immediately benefit from accelerated bank connectivity, increasing cash visibility and enabling greater automation within the financial close and accounts receivable processes.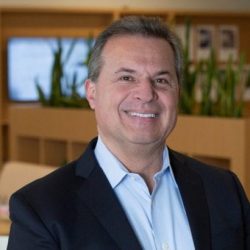 Mel Zeledon, senior vice president of Channels & Alliances at BlackLine, commented, "Bank reconciliations are a time-consuming process and one of the top challenges BlackLine helps organizations address. With our new partnership, BlackLine provides Kyriba customers with market-leading solutions that fuel treasury teams with real-time, reliable and data-backed analytics to automate bank reconciliation and other key financial close and accounts receivable processes.
"At the same time, BlackLine customers can now leverage Kyriba's extensive network of global banking relationships to streamline bank connectivity. The digitalization of the finance and accounting tech-suite is accelerating and our partnership with Kyriba is an exciting example of how best-of-breed solutions can deliver immediate strategic benefits."
Powerful apart even more so together
Customers that choose to deploy both solutions will see a reduction in business process costs over and above what the individual solutions can provide. BlackLine will benefit from the automation provided by the Kyriba bank connectors, for example. Kyriba bank connectivity is extensive, with direct connections to more than 1,000 banks worldwide supporting more than 10,000 bank formats.
Protocols supported include
SWIFT
Zengin and Anser (Japan)
EBICS (France) and Germany
BACS and Faster Payments (UK)
CBI (Italy)
EDITRAN (Spain).
Furthermore, Kyriba is already certified with ERP solutions such as Microsoft Dynamics 365, Oracle NetSuite and SAP S/4 Hana. The inclusion of SAP is important with BlackLine having such as close relationship with that company.
Combining the Kyriba bank connector with the BlackLine transaction matching solution will mean that organisations can complete 95% of bank reconciliations in minutes worldwide.
Joe Marcin, chief revenue officer at Kyriba, commented, "Kyriba unlocks rapid integration capabilities with its innovation in connectivity and has created new ecosystems of value through global partnerships. Coupling Kyriba's innovative treasury capabilities with BlackLine's market-leading financial close and accounts receivable automation solutions is a natural evolution in financial close, analysis and reporting. We are excited to bring Finance and Treasury closer through our partnership with BlackLine and drive strategic value for the Office of the CFO."
BlackLine highlights three advantages that existing mutual customers will gain:
Accelerated Bank Connections and Increased Cash Visibility:
Accounts Receivable Automation improvements
Even more efficient and effective Financial Close Management
Zeledon answers
Enterprise Times asked Zeledon some questions about the relationship as well.
Is there a focus for a specific ERP(S) with this partnership?
"BlackLine's partnership with Kyriba does not focus on any specific ERP(s) as both BlackLine and Kyriba integrate with all leading and commonly used ERPs.  Having said that, we believe we can provide greatest value to larger and multi-national enterprise companies that have a multitude of banking relationships along with complex accounting needs."
Where does BlackLine see the most attraction for clients?
"Bank connectivity and cash visibility are common challenges for clients.  Kyriba provides a bank data fast track to more easily enable customers to reconcile their bank data in BlackLine.  In turn, BlackLine can provide data back to Kyriba to provide Treasury with enhanced visibility into their cash positions."
There is no mention of the payments fraud detection service that Kyriba offers. Will BlackLine look to leverage that after in time?
"We are still in the early days of our partnership and will continue to evaluate additional use cases on behalf of our joint customers such as enhanced cash visibility, intercompany accounting and payments fraud detection."
How and who are the mutual customers?
"We have hundreds of joint customers, but don't yet have permission to name them."
What is the immediate opportunity, net new or cross-sell?
"BlackLine and Kyriba's partnership focus is on enablement of the customer and providing the highest quality solutions to manage their financial close and treasury functions.  In order to create awareness for our integrated capabilities, we will be conducting joint go-to-market activities which we expect to result in both net new as well as cross-sell opportunities."
Enterprise Times: What does this mean
This is a significant announcement that brings two companies closer together. The big question is whether BlackLine will see an advantage in acquiring Kyriba. Alternatively, Bridgepoint, which acquired Kyriba in 2019, might invest further and combine the two organisations into a single powerful financial management giant. However, they will probably wait to see how the two companies and technologies combine. Then whether they both increase revenues and deliver additional benefits to customers greater than the solutions do separately.
This is potentially a big announcement. However, it is early days. Just by saying the two solutions combine does not mean that customers can effectively take advantage of the integration. It will be interesting to see how this develops. Will BlackLine can get the combined solution listed on the SAP price list. If it does so then, this might benefit Kkyriba hugely.