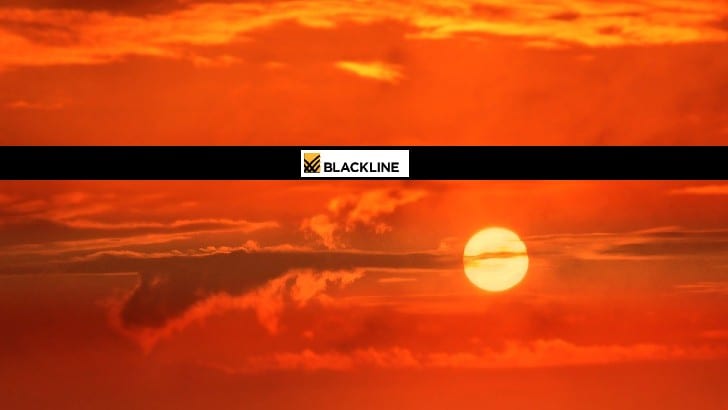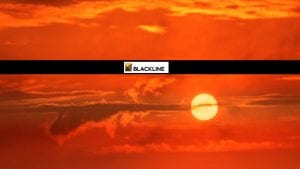 BlackLine has issued a press release that reminds the world that its solutions align with SAP RISE. Additionally, it seeks to remind prospects that as they start on their RISE journey towards deploying SAP S/4HANA, they should not forget the value that the BlackLine financial management solutions can deliver as part of that journey.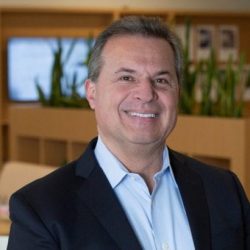 Mel Zeledon, BlackLine's senior vice president of channels and alliances, commented: "Any digital transformation journey starts with process transformation.
"With BlackLine solutions in their cloud portfolio as they move to SAP S/4HANA Cloud, businesses can achieve financial close process transformation – aligning with the value proposition of RISE with SAP and enabling the office of the CFO to lead and drive transformation."
How do they complement RISE
SAP is a strategic partner of BlackLine, and they work closely together. The relationship was further strengthened in 2018 when SAP started to resell BlackLine solutions. As a result, the BlackLine solutions are listed on the SAP price list and are available as SAP Solution Extensions. They consist of:
BlackLine solutions also work alongside SAP ECC. Martin Naraschewski, senior vice president, global head of line of business finance for SAP, commented: "SAP offers solution extensions from BlackLine that complement RISE with SAP and help bring added value to customers. We look forward to our continued partnership with BlackLine to help enable customers on their journey towards digital transformation."
BlackLine solutions are already used by more than 700 SAP customers, including global brands such as eBay, CocaCola and Western Union. The solutions help finance teams automate key financial processes, enhance internal controls, and free up resources to support digital transformation. BlackLine highlights five ways its solutions help customers:
Continuity: Execute period-end processes remotely with little to no disruption.
Confidence & Control: Drive assurance and accountability through visibility. Standardize SAP and non-SAP processes.
Collaboration: Share information from anywhere, focus resources on what matters, and enable remote audits.
Quick Wins: Implement remotely and realize immediate benefits. A Nucleus Research study found ROI was less than a year on average.
Cloud-based: Access key documents and policies from anywhere.
Proof points
BlackLine also included quotes from customers. These demonstrate the value that BlackLine delivers not just before the implementation but ongoing as well. Those considering moving to S/4HANA might see BlackLine as a sensible first step notes Lisa Bird, lead specialist for internal financial control at pan-African financial services company Liberty Group.
Bird commented: "BlackLine was a key part of preparing for our transition to SAP S/4HANA. We needed to improve the efficiency, accountability and control of the balance-sheet account substantiating process and reporting across the Liberty Group finance function. We also wanted to ensure transparency, better governance and control across the entire record-to-report process.
"We met our six-week BlackLine implementation deadline. With BlackLine's solutions, we are assured that all reconciled accounts are automatically coming into BlackLine, and we can assign them in real-time.  Using BlackLine alongside SAP, we've taken a significant step toward automation and modernization."
For others, BlackLine complemented the whole RISE process. Doug Tramp, director of finance systems and operational change at Zurich North America, commented: "It only took us two years to implement SAP S/4HANA across 170 entities. That's pretty rapid.  BlackLine definitely made the project better and more manageable and efficient, helping us improve our controls, not just for reconciliations but for the whole close management process. And it served as a source of confidence and continuity during a period of change."
Enterprise Times: What does this mean
The press release shares no new product news and is merely a reminder that BlackLine can help companies both before, during and after RISE with SAP. However, it does raise the question of why make the announcement now? Is BlackLine missing out on opportunities? Are companies focusing on SAP solutions without realising that complementary add-on solutions, available not just from BlackLine, can make the process easier?
Finance is often the forgotten department of digital transformation as the business focuses on operational needs. However, as several studies have shown, finance also needs to transform. Processes are often too manual and take up time that would be better spent on planning. Finance wants to, and should, provide more strategic support to the business. This release is noteworthy for that reason. Before rushing into an ERP migration project, it may be better to consider some of the quick wins that the organisation can achieve before or during the major project.