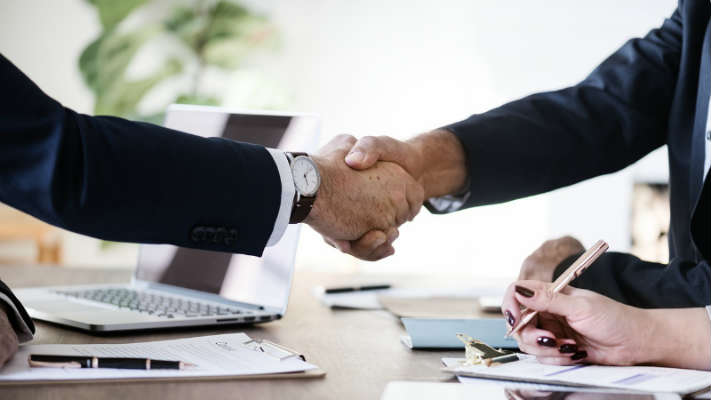 BlackLine has announced that SAP has signed a reseller agreement with it to resell its accounting and finance solutions to its customers. BlackLine has a long history of working closely with SAP. In 2016, as a member of the SAP PartnerEdge Program, it announced the BlackLine Financial Close suite for SAP solutions.
This new announcement sees SAP recognise BlackLine as offering something that its own solutions are not yet capable of or likely to be in the near future. Martin Naraschewski, senior vice president, general manager, Head of Line of Business Finance for SAP commented: "We are excited to offer BlackLine's cloud-based products to help businesses streamline the financial close process by replacing manual, error-prone accounting processes with a controlled, secure, end-to-end solution. This reseller agreement with BlackLine will make it easier than ever for SAP's global customers to adopt and benefit from leading financial close technology."
SAP will add BlackLine to its pricelist. This will enable SAP account executives to sell the solution alongside its own products. SAP will also provide customer support for BlackLine solutions. BlackLine works alongside both legacy SAP solutions as well as SAP S/4HANA finance. What isn't clear is what training the company will offer SAP as it looks to extend its reach across the SAP ecosystem
Mario Spanicciati, BlackLine's chief strategy officer commented: "SAP has been a long-time partner; from very early on, they understood that organizations worldwide could close faster with more control, visibility and confidence by adding BlackLine to their SAP Financials offerings. It's a very powerful statement by SAP that they have now decided to sell and support our solution directly. We believe this new agreement represents an opportunity to expand our global footprint even further."
SAP approach different to Oracle
BlackLine works with more than 30 other ERP solutions, including Oracle. While SAP has a long history of working closely with the company, this is not the case with Oracle. That is despite an almost even share of customer base for BlackLine between the two companies according to Mark Woodhams, Blackline. BlackLine does have a SuiteApp listing for its integration to Oracle NetSuite. However, Oracle sees it more of a competitor than collaborator at the enterprise level. Both companies were recently placed as leaders in the 2018 Gartner quadrant for Cloud Financial Close Solutions.
Oracle is unlikely to sign up to a similar reseller agreement. SAP clearly feels that in working with the best in class technology, it can enhance its own solutions.
What does this mean
In time, if successful, this may mean that the number of customers BlackLine shares with SAP increases. The company is on a rapid growth curve. However, it may find itself under increasing pressure to sell out to SAP if an appropriate offer is made. This would mean that Oracle will face stiffer competition from SAP where Financial Close is a key element in ERP sales. SAP will hope that the closer alignment with BlackLine may help tip the balance in its favour.
For BlackLine, this should allow it to maintain its impressive growth trajectory. The SAP reseller agreement should enable it to reach far more customers. Its challenge will be to train the account executives in the different regions. It will also need to consider how it can better reach clients of other vendor solutions.
While a similar relationship with Oracle looks unlikely, what about other multinational ERP vendors? Would Infor consider something? BlackLine already works with Infor systems but there is no reseller agreement yet. Others seem to agree. In 2016 eclipse launched an automation connector between BlackLine and Infor SunSystems. Eclipse is a silver channel partner of Infor, it may be that this is the first of several such agreements for BlackLine. It would also demonstrate that BlackLine is not just focused on the SAP market.