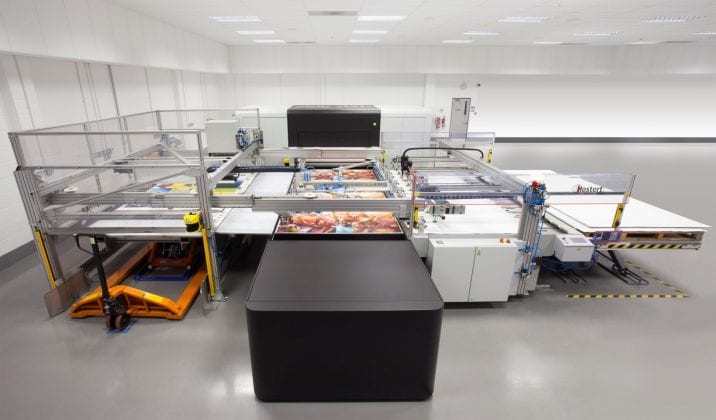 Inca Digital Printers has selected IFS applications to replace a mix of legacy solutions across the UK and the US. It is a wholly-owned subsidiary of Screen GP IJC Ltd and a leader in the flatbed inkjet printer market. On ERP Inca used was Fourth Shift ERP, originally sold by Softbrands. Infor bought it in 2009.
In the US, it will initially take the service management elements of the IFS platform and integrate them into the financial applications in use there. This is the start of a phased approach by Inca to replace its legacy technology stack with a single cloud-based integrated solution.
The IFS solution will support manufacturing, finance, service, CRM, HCM, supply chain and project management. Inca will also review and update processes as part of the project to improve efficiency across both sites. The implementation will also enable the organisation to have a single view of information across the organisation.
Once the first phase, the implementation is complete, Inca will leverage the wider functionality that IFS offers to improve efficiency further and enable future growth.
Roger Hunter, Group Operations Director, EMEA at Inca Digital Printers, commented: "We chose the cloud ERP solution from IFS because of the consistency of service associated with the cloud and because of the breadth of functionality the product offers—as well as its suitability to project-based manufacturing. IFS is an important partner in our digital transformation journey and we're excited to explore the additional efficiencies we can leverage in a second phase."
Enterprise Times: What does this mean
With this announcement, IFS has shown that it can beat Infor in its core sector of manufacturing. It is where the service management capabilities of IFS can give it a competitive difference. Inca could supplement its current Remote Support capability with IFS Remote Assistance, enabling engineers to support customers with a direct view of the printers. Inca may also introduce more subscription services such as managed print services, once the shackles of its legacy solution are unlocked.
IFS continues to win net-new customers, further boosting its growth. Alan Laing, Managing Director, IFS UK and Ireland, commented, "Our partnership with Inca Digital Printers represents yet another vote of confidence in our ability to collaborate with and create value for customers in the manufacturing sectors. With IFS's full suite of ERP cloud solutions, and the flexibility it allows, Inca Digital Printers will be fully equipped to reap the efficiency gains and insight discovery that digitization allows. We look forward to a long and mutually beneficial partnership."