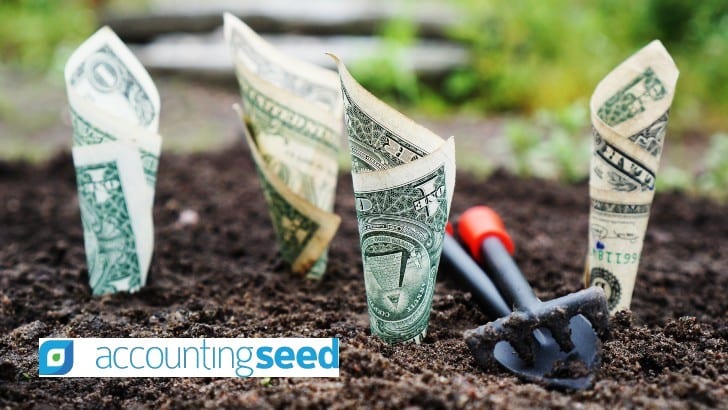 Accounting Seed has received "significant growth investment" from H.I.G. Growth Partners ("HIG"). Tony Zorc, the CEO, founded Accounting Seed in 2008, building the solution on the Salesforce platform. He intended to deliver an accounting platform allowing customers to run businesses their way enhanced through automation, configuration, and customization while meeting compliance requirements. It is targeted at small to mid-sized businesses and can leverage the power of the Salesforce platform with its low-code capabilities and modern UI.
Accounting Seed now has more than 1,000 customers, mainly in the US, but it has customers worldwide, It opened its first international office in London at the beginning of 2020.
HIG is the growth stage technology-focused investment group within the HIG platform. It has more than $2 billion in growth assets and has helped grow more than 100 organisations. It's SaaS portfolio companies include LG, Invoca and Salary.com.
Zorc commented: "We are thrilled to partner with HIG on our next phase of growth, while also further deepening our customer and partner network within the Salesforce ecosystem. We plan to invest greater resources to further enhance our platform, allowing customers and partners to create more custom, all-in-one solutions that fit their respective needs."
Two years in the making
Like many other founders, Zorc appears to have been reluctant to take funding. This deal has taken two years with a large number of investors considered. Why HIG? The press release has an interesting statement noting: "Accounting Seed selected HIG because of their passion for and success with technology and software businesses, alignment with Accounting Seed's growth strategy, focus on Accounting Seed's target markets, and deep experience with pursuing strategic, add-on acquisitions."
HIG has experience with other SaaS companies at a similar stage of growth. Its portfolio customers often target similar-sized companies, and it can therefore help shape some of the Accounting Seed strategies. Importantly the wider HIG group has offices in six countries in Europe. This may mean Zorc intends to invest heavily in growth in EMEA, helped by that network. HIG also has a presence in Latin America. Will Accounting Seed target that region as well?
It is unusual to see the inclusion of acquisitions within the initial statement. What acquisitions will Accounting Seed look to make? Will it add complementary software solutions on the Salesforce platform to expand its portfolio in the same way that FinancialForce did early in its life buying a PSA and HCM solution. Will it look for niche acqui-hires or specific technology to enhance its accounting solution?
Evan Karp, Managing Director at HIG, commented: "Investing in Accounting Seed's SaaS accounting platform presents a mutually beneficial partnership. As a mission-critical accounting platform, Accounting Seed is already transforming businesses across the globe, and we are excited to be on this continued growth journey with them."
Enterprise Times: What does this mean?
Accounting Seed did not reveal the level of funding it received. Nor is it immediately obvious whether HIG will have a seat on the board. With funding, however, the company should accelerate its growth. It could start to challenge some of its larger rivals in the market both in the US and in EMEA.
Built on the Salesforce platform, it has a competitive advantage over many other finance solutions. Prospects already using Salesforce may find that its price point is most attractive than larger rival FinancialForce. While NetSuite and Sage Intacct both integrate to Salesforce, Accounting Seed is native. Can the company grab a significant share of the Salesforce financial management ecosystem and indeed a share of the wider market with a larger sales team?
Caroline Beatson, Chief Operations Officer at Accounting Seed, sums the opportunity up nicely, saying: "The partnership with HIG brings more resources for Accounting Seed to expand our development team and operations, providing the tools needed to bring new features, educate and train our partners, and support the ever-growing needs of our customers. It's an exciting time for everyone at Accounting Seed!"
Accounting Seed lures Sage partners to strengthen EMEA presence