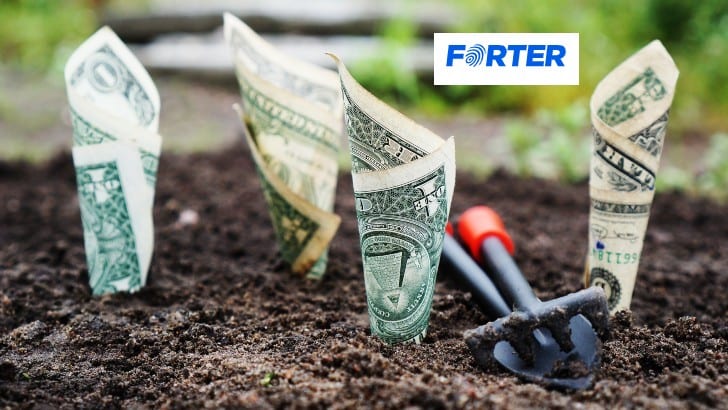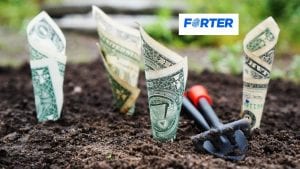 Forter has raised $300 million in a Series F Funding round led by Tiger Global Management, with additional participation from new investors Third Point Ventures and Adage Capital Management. Existing investors Bessemer Venture Partners, Sequoia Capital, March Capital, NewView Capital, Salesforce Ventures and Scale Venture Partners also participated. The news comes only six months after Forter completed a $125 million Series E funding round led by Bessemer Venture Partners Felix Capital and Itai Tsiddon.
Michael Reitblat, CEO and co-founder, Forter commented, "We have set a new standard for trust in commerce. Forter's platform brings together merchants, banks and payment providers to dramatically improve authorization rates, eliminate false declines and allow consumers to shop with greater convenience and enjoy a more personalized, secure experience.
"This transforms fraud prevention into a growth and revenue enablement engine for the entire consortium of participating merchants, ensuring our customers can attract, convert and retain the best shoppers. The funding will enable us to accelerate our growth trajectory by investing in talent, technology and continued global expansion."
Enterprise Times also asked some questions of Liron Damri, Co-Founder and President of Forter. ET asked him why raise funding after only six months? Was that always the plan?
Damri replied: "We didn't plan to raise another round. The company momentum and Tiger's interest in making a move that will help us win the category was decisive in creating the right opportunity."
Forter momentum continues
That momentum is extraordinary. In the last twelve months, it has doubled revenues. This latest round came with a valuation of $3 billion. This is more than double the $1.3 billion valuation of six months ago.
The growth has been driven primarily by retailers' digital transformation as they adjusted to a world that went online. Forter's Real-Time Frictionless Fraud & Abuse Prevention Platform has helped them mitigate risk at a crucial time. It has doubled its global network of merchants. It has now exceeded $250 billion in annual online transactions whilst protecting more than a billion shoppers globally.  That expansion included the addition of the Nuvei payments platform to its ecosystem in December 2020.  More recently, it partnered with Flutterwave in Africa
Customers already included Nordstrom, Priceline and Deckers. In recent months, it has added leading global brands such as Farfetch, ASOS, SHEIN and Prime Trust.
Matthew Tynan, CFO, Priceline, said: "Forter allows us to focus on serving our customers and take advantage of the encouraging travel recovery in the United States. The company's automated, real-time solution has significantly increased approval rates while substantially reducing chargebacks, allowing us to attract and retain the best customers across all retail channels, without the fear of fraud."
What now for Forter
The valuation now makes Forter the most valuable privately held company in the fraud prevention industry. What is next? Forter will look to use the funding for growth. It will further expand its ecosystem and customer base of retailers, e-commerce platforms, issuing banks and payment providers. It intends to bring confidence to the online world, reducing fraud and increasing the consumer experience. ET asked Damri what geographical regions will Forter look to invest in most?
"Based on the opportunity we're seeing in the market, and what our customers are asking for, we'll be investing in all of our global operations, following the recent opening of offices in EMEA (Germany) and APAC (China and Japan)."
Is Forter planning to make any acquisitions?
Damri replied: "Not at this time."
Acquisitions are therefore not completely off the table. Though this suggests there is nothing imminent for what is a huge war chest.
What about the investors
It is clear from Damri's comment above that TGM wanted to invest in the sector. John Curtius, Partner at Tiger Global Management, commented: "With the unprecedented rate of digital transformation and the fierce competition in creating the slickest user experience, superior fraud prevention plays an ever more critical role in e-commerce revenue growth. After we talked with dozens of customers of every relevant solution in this space, it was very clear to us that Forter is the leader in performance and scale."
Funding is often offered to successful companies, but it is often not take up. ET asked Damri why Tiger Global Management?
"It was really a great fit for us. Having just closed a new venture fund of $6.5B earlier this year, Tiger Global Management is known for aggressively investing in category winners and leading big rounds of funding. As part of its due diligence, they spoke with companies using a variety of fraud prevention solutions, yet Forter was the clear leader in terms of performance and scale. We're also really pleased to welcome new investors like Third Point Ventures and Adage Capital Management, while also including many of our existing investors like Sequoia, Bessemer and Scale."
This deal is also without many ties, it seems. Damri confirmed that Tiger Global Management would not have a seat on the board, he said, "Not at this time".
Other investors are enjoying the ride with Ravi Viswanathan, Founder & Managing Partner at NewView Capital, commenting: "As a longtime investor, it's been incredible to see Forter's ascent. It's a testament to the leadership team's vision and execution in allowing merchants to provide the seamless experiences customers expect and to be able to accept as many transactions as possible, while still accurately identifying and blocking fraud."
Enterprise Times: What does this mean
The global eCommerce market is expected to total $4.89 trillion in 2021. That figure is estimated to grow over the next few years. There is huge room for growth at Forter as it looks to become the dominant force in a growing industry. Tiger Global Management wants to share in the success of a growing company that has a strong leadership team.
The big question is what is next for Forter. Will this meteoric growth slow down or accelerate? How and where will it expand further. Will it need to undertake acquisitions to grow its footprint in certain regions or industries? What new partnerships will it need to forge to extend its reach further? It already partners with SAP, Shopify, Magento, Salesforce, and Workarea, but several other leading eCommerce platforms have yet to join that list, such as Squarespace, WooCommerce, and 100sklepow (Source Statista).
The payments market is also evolving with new startups growing quickly. Forter will need to become the de facto partner of choice for all payment provider, both legacy and new. There was also little mention of product enhancements in the release. How will Forter extend and improve its services and products in the coming months? Finally, will Forter need another round of funding or, is it heading for an IPO?