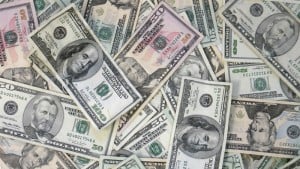 Forter has raised $125 million in a Series E funding round led by Bessemer Venture Partners Felix Capital and Itai Tsiddon. There was also participation from investors NewView Capital and Commerce Ventures as well as existing investors March Capital Partners, Sequoia Capital and Scale Venture Partners. Forter was valued at more than $1.3 billion. This is a significant increase from the $345 million that Hackernoon published last year.
Forter offers a real-time fraud prevention platform that connects eCommerce platforms with banks and payment providers to ensure online merchants are better protected from fraud. It is a challenge that is constantly evolving, and one that its recent Fraud Attack Index shows has escalated since the pandemic crisis started. In the last year alone, Forter has doubled its global network. It now helps to protect more than $200 billion in online transactions protecting 800 million shoppers. Most recently it forged a partnership with FreedomPay, a major payments vendor to extend its network further.
Michael Reitblat, CEO and Co-founder, Forter commented: "We set out to create a global coalition of merchants, banks and payment providers that fight fraud together. We continue on our mission to expand the online network of trust and will continue investing in our platform in collaboration with our customers and partners.
"This year we have doubled our team across eight global offices, doubled our revenue and enjoyed our first cash-flow positive quarter. The market traction we have experienced allows us to invest even more into our platform and drive more significant impact for our customers and partners. We will remain an independent company as we continue to grow our footprint across the commerce ecosystem."
Heading towards an IPO?
Reitblat wants to remain independent if one questions what the exit plan is for the investors. It may mean that Forter is heading for an IPO. It is taking this round of funding and further strengthening its solutions and global network. However, the release did not contain any details around what it would be doing in detail.
In the last year, Forter has introduced several new solutions and extended its platform with new merchants and financial institutions. It now delivers real-time, fully automated fraud prevention services to ASOS, Boohoo, Sephora, Hugo Boss, and Adobe. Its solutions provide instant feedback during a transaction that identifies whether the payee is potentially fraudulent or legitimate. It uses machine learning on a vast number of transactions to learn about buyer behaviours and identify fraud accurately as Aaron Begner GM, EMEA at Forter explained in an interview earlier this year.
Forter has continued to extend its solution over the last year, delivering several enhancements including:
It has signed up new partnerships with payment services providers such as FreedomPay mentioned above, FIS Worldpay, Global Payments and Checkout.com. It has also extended or introduced connections to other eCommerce ecosystem players including Mastercard, SAP, Salesforce and Adobe. Forter now plans to extend further its network and understanding of the global eCommerce landscape.
Online merchants using its services have been better protected against fraud. Forter believes that its solution provides a 75% reduction in false positives and a 60% reduction in fraud
Enterprise Times: What does this mean
eCommerce has risen to new highs during the pandemic. With the approach of the busiest time of year for online vendors, fraud has risen. This means that vendors will need to seek solutions that protect them from criminals. The challenge is that declining a transaction from a valid customer is almost as bad as accepting a fraudulent one. The latter means a loss from a single transaction, the former risks the potential loss of an advocate and all future transactions. It is this challenge that Forter addresses and has become one of the leading providers on the space. It is no wonder that investors are looking to fund the company on its growth trajectory.
Elliott Robinson, a partner at Bessemer Venture Partners, commented: "Companies that can allow global organisations to safely embrace and accelerate their digital transformation and increase the lifetime value of their online consumers are invaluable as e-commerce continues to climb. Forter has turned fraud prevention into a business enabler by uniting the entire digital economy ecosystem to fight fraud together and let people shop safely."
What remains to be seen is how Forter will invest the money. International expansion? If so, where? Will they extend their solution in 2021? Their growth trajectory is spectacular, can it maintain this and if it extends its solution where will it head next? Its platform holds a huge dataset of information, can it leverage that in any other areas of finance or marketing?