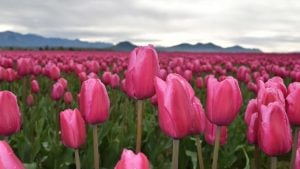 ServiceNow held its annual conference making several announcements with the main keynote of Knowledge 2021, dominated by the slogan Workflow it with CEO Bill McDermott showcasing how the company has helped organisations through the pandemic. Examples included NHS Scotland. Pulseway announced Siri shortcuts for its RMM solution. Sage announced a partnership with TIDE to target MSMEs. Zoho unveiled its next-generation expenses solution
There was an impressive volume of quality research published this week, and many are included below in brief. NetSuite published its annual State of Growth report, and Sage sees optimism returning in SMEs
Enterprise Times also published a conversation with Chris Stock, Founder and CEO of Percipient, a Sage partner.
Pick of the week
Jitterbit has launched a new marketplace to enable customers to locate the tools they need to implement integration solutions quickly. At launch, the marketplace has over 200 assets from more than 20 Jitterbit certified service providers. The entries include Application Connectors, Integration Recipes, Process Templates, and related delivery services.
To help customers and partners build and certify assets for the marketplace, Jitterbit announced a strategic partnership with Credex Technology. Credex will help organisations build and certify customer solutions using the  Credex Connector and Solution Development & Certification Factory for Jitterbit Harmony.
Ron Wastal, Senior Vice President of Partner Development, Channels and Alliances at Jitterbit, commented: "Credex Technology is a trusted advisor on the building quality of solutions, and they have the skills and expertise to help get partner solutions certified on the Jitterbit partner marketplace because they've developed on our platform for years.
"API integrations are historically done by vendors or solution consultants that code them as one-offs, but the new Jitterbit Marketplace changes that.   We want our ecosystem to build on top of our platform and create repeatable integrations that benefit end-users."
One partner, BMC, has twelve entries including the first solutions for AI-enabled service and operations. Margaret Lee, Senior Vice President and General Manager, Digital Service and Operations Management at BMC said: "With the new AI-driven IT operations and service capabilities in the BMC Helix solution, IT service and operations teams can better prioritize, predict, and act on issues through embedded AI, analytics, and automation.
"An open platform that integrates easily with the tools and environment of our customers is a key component of BMC's strategy. The partnership with Jitterbit provides our BMC Helix customers with industry-leading enterprise iPaaS integrations that allow them to easily customize processes with powerful AI-driven capabilities."
Acquisition and Funding
Charlesbank, a leading private investment firm managing more than $8 billion of capital, has joined existing investors Clearlake Capital Group, LP and TA Associates as an institutional shareholder in Ivanti. Terms were not disclosed. The funding will enable Ivanti to extend its market-leading position further through product innovation and acquisitions.
Mitratech, a leading provider of legal and compliance software, has acquired ContractRoom, a developer of leading contract lifecycle management (CLM) solutions.
Redwood Software, a leading provider of cloud-based business and IT process automation solutions, announced a €315 million strategic investment from growth equity firm Turn/River Capital.
Appointment
Alteryx appointed Paula Hansen as Chief Revenue Officer. Henson joins from SAP, where she was CRO of SAP Customer Experience, which serves more than 10,000 customers across 150 countries.
ServiceMax has appointed Nell O'Donnell as Chief Legal Officer. O'Donnell joins from McAfee, where she was VP & General Counsel.
Tier1 Financial Solutions ("Tier1")  has appointed James C Mitchell as Managing Director (International). Based in London, he is responsible for growth across Europe and driving further global expansion in Asia Pacific.
Business
Agiloft is now a technology partner of Tableau. Agiloft will offer an enhanced integration between the two platforms.
Billtrust revealed that total revenue grew 22.8% year over year to $41.9 million in its first quarter ending March 31, 2021. Bottomline Technologies (NASDAQ: EPAY), a leading financial technology provider, will connect its Paymode-X payers to new card acceptance endpoints via Billtrust's Business Payments Network (BPN).
BlackLine Inc. (Nasdaq: BL) has achieved ISO/IEC 27017:2015 certification.
IRIS has rebranded Innervision as IRIS Innervision.
NICE published its Q1 results with a 32% growth in Cloud revenue to $228 million. Total revenue grew 11% year over year to $455 million. NICE announced the expansion of its operations in Japan, with a service and sales team that will spearhead the launch of CXone. The company also revealed that its CxOne platform gained a record number of new customers. It tripled international adoption and at the same time drove a 19 point increase in NPS.
Oracle has opened a second Brazilian Cloud Region in São Paulo.
Priority Software has signed a partnership agreement with Elmo Solutions, a leading global provider of BoM and CAD-ERP engineering data integration solutions. Agni Link, a connector to live, bidirectional CAD/PDM/PLM to ERP data integration systems, will enable Priority ERP customers can integrate their CAD and ERP system data seamlessly.
Rimini Street announced results for the first quarter ended 31st March 2021. Quarterly revenue was $87.9 million, up 12.6% year over year.
FNB and Sage announced a partnership that will simplify the process of transferring financial transaction history to the Sage accounting solutions – at no cost to customers.
emt Distribution has signed a distribution partnership with Symphony SummitAI for the Middle East and Africa.
Customer
Automation Anywhere revealed that TaskUs has deployed Automation 360 and digital assistant for work, AARI to slash customer request handle time in half.
Successful activewear brand Skida has chosen Brightpearl to support its rapid growth as a Shopify-powered producer of locally produced but universally popular hats, headbands and neckwear.
Henshaws, a 300 person charity that mainly works with the visually impaired, has selected Cezanne HR as their HR management and reporting solution.
Loyola University New Orleans announced that Ellucian has won a competitive bid to modernize the university's technology operations. It is a net new win for Ellucian.
ELMO software has announced that it is to partner with three more sports clubs, North Melbourne Football Club, Western Sydney Giants and Wests Tigers Rugby League Football club.
Z Nautic Group, the rigid inflatable boat manufacturer, has selected Infor CloudSuite Equipment ERP. Elvenite helped Norgesmøllene AS, part of Cernova, the Norway-based flour milling and industrial group, deploy Infor CloudSuite Food & Beverage to support its digital transformation process.
Neo4J announced a rise in adoption from organizations seeking to leverage graph databases to strengthen cybersecurity strategies in response to increasingly sophisticated threats. Customers include Deloitte Canada's Omnia AI.
Oracle revealed how Zaks Diner in Norwich has leveraged Oracle MICROS Simphony to innovate to a delivery service and prosper during the lockdown. Sumitomo Mitsui Financial Group, Inc (SMBC Group) has selected Oracle Fusion Cloud Enterprise Resource Planning (ERP) to consolidate accounting functions as part of its efforts to streamline business processes.
Health Partners is to implement Oracle Fusion Cloud Enterprise Resource Planning (ERP), Oracle Fusion Cloud Supply Chain & Manufacturing (SCM), and Oracle Fusion Cloud Human Capital Management (HCM) across its organisation.
Mitsubishi Electric has introduced Qualtrics EmployeeXM to transform the workplace and deliver better experiences for employees.
Air Canada is leveraging the SiSense analytics platform to deliver insights to end-users to improve safety at the leading airline. The Sisense Fusion platform enables workers to ask questions using their chosen interface and receiving answers rapidly.
South Lanarkshire council is to implement Totalmobile's Field Service Management solution to modernise its operations across four locations.
HDL Engineering Consultants, LLC, a leading Alaska-based engineering firm, has selected Unanet A/E as its project-based ERP solution to predict project costs better, profitability and management needs.
Parks and Resorts Scandinavia AB has selected Unit4 ERP to help streamline processes and offer a fully mobile experience to its employees.
Product
AccountsIQ has launched AIQ Academy, powered by LearnUpon's LMS platform, to provide an e-learning solution.
Arcoco announced a new employee Onboarding Embedded Experience with Procore, a leading provider of construction management software.
Automation Anywhere Inc announced the availability of its new cloud-based Epic Fast Healthcare Interoperability Resources (FHIR) API Bot to automate access to electronic health records (EHR) for Epic Systems, one of the largest EHR vendors in the US.
CloudBlue has launched CloudBlue Rev, a Revenue Management solution that simplifies and streamlines channel revenue management to enhance efficiency, save time and increase profitability. IT is based on the recently acquired HarmonyPSA architecture, which was also renamed CloudBlue PSA.
Crust released Corteza 2021.3.4, the open-source low code platform. It includes server updates and improvements to both the Compose and Admin UI. It also delivers bug fixes in Corteza Workflow.
Delphix unveiled new capabilities that can help more than 150,000 Salesforce customers protect data privacy and security while unlocking the value in Salesforce data across clouds and on-premises data centres.
Oracle announced subscription management updates to Oracle Advertising and Customer Experience (CX). New features include Churn probability predictions, pre-built subscription reports, self-service subscriptions in Commerce and Service logistics Integration.
Outreach has launched three new products that expand the definition of sales engagement further than ever before. First, Outreach Kaia provides sellers with in-the-moment coaching. Outreach insights leverage AI to detect buyer sentiment and more accurately measure buyer emotion. Finally, Outreach Success Plans allows the collaborative creation of action plans.
Precursive noted the launch of its Spring release. Its PSA solution (Precursive PSX) includes updates to forecast demand, project billing, participants costs & rates and improvements to roles management. The Customer onboarding solution (Precursive OBX) had updates to project boards and how plans could be exported to customers or viewed by them.
XANT, the enterprise leader in Guided Sales Engagement, has released PeopleFinder, a Playbooks feature that identifies buyer behaviours and recommends additional ideal contacts for reps to engage so they can stop guessing and focus on selling.
Research
Logi Analytics, an insightsoftware, released findings entitled: The Path to Data Leadership: Embracing Business Intelligence and Embedded Analytics. Key findings included:
75% of data leaders feel that the use of business intelligence and analytics is critical to informed decision-making within their organization
98% will increase spending on business intelligence over the next year
66% claim their users want to consume data from a specific application, a capability only embedded analytics can provide.
A study from insightsoftware and Hanover Research shows that finance teams are being slowed down by manual, time-consuming processes and limited access to data even as a majority (52%) of finance team members spend 25% of each week producing financial statements.
OneStream published the results from its "Enterprise Financial Decision-Making 2021 – North America" survey. Conducted by Hanover Research, the study highlighted how political and social initiatives are dominating the 2021 investment landscape. The study provides a fascinating insight into the concerns and considerations of a finance executive. It highlights the caution around imminent tax changes and the desire to embrace DEI training and increased ESG investments.
A fascinating study by Oracle, based on 2,000 consumers, revealed that 86% of Americans had changed personality due to the pandemic. Key findings include 86% have changed at least one of the five OCEAN personality traits (Openness, Conscientiousness, Extroversion, Agreeableness, Neuroticism):
40% have become more conscientious
38% are now open to new experiences
33% are more agreeable
The report also looks at how online activities and new hobbies have left 70% of Americans feeling smarter. The study also looked at the state of romance in the US and how people have adjusted to new services.
Prophix Software shared findings from its 2021 Agility in Planning, Budgeting and Forecasting Global Survey done in collaboration with FSN Research. 80% of finance executives can't forecast beyond one year, underscoring the need to reimagine FP&A for more agile reporting, improved collaboration to drive businesses forward.
CRM vendor Prosperworks published a new study that measures the attitudes of sales and marketing professionals toward the state of customer management and the state of CRM innovation. The findings included:
63% of survey respondents said three or more teammates are involved in customer relationships, proving it's a more collaborative, relationship-focused effort
77% of respondents still use spreadsheets to track customer data – a reflection that CRMs are not addressing the needs of today's users
80% of respondents still manually enter and update contact and account info.
After a Freedom of information request, Qlik found that 80% of UK police constabularies used data analytics to support their response to the COVID-19 pandemic. The request also revealed four areas where constabularies could improve the usage of data analytics.
Police forces are not making data and analytics available to employees outside the station for real-time decision making
Only 43% use data analytics for trend analytics. More could be done to develop predictive analytics and forecasting
Only 50% of forces share data with partner organisations. More could be done to share data
The majority of (94%) police forces do not have a data literacy program to empower more staff.
A report by QuickBooks entitled "Intuit QuickBooks Small Business Recovery", uncovers the varied impact COVID-19 has had on small businesses across different industries in the US since March 2020. The report confirmed that the biggest impact was felt in April 2020. There was a 20% drop in revenue across the US, the equivalent of $4.6 billion. Urban areas suffered more than rural ones in general with entertainment suffering the greatest drop. There were some positive stories though with Real Estate, home improvement and banks increasing revenues.
Talend has published "Talend Data Health Survey and data health", which looks at the challenges organisations face looking to become data-driven and the solutions to those. It highlights that while two-thirds of business leaders know how important their data is, 78% face challenges using data.
Trintech released its 2021 Global Financial Close Benchmark Report. Key findings from the survey include:
The top 3  financial close challenges Finance experienced in 2020 were all influenced or accelerated by the pandemic
A lack of automation is identified as the largest contributing factor to an inefficient financial close
Process standardization and automation are the key areas of improvement for 2021
Completing quality work on time while balancing workforce issues are the biggest challenges for finance professionals over the next five years.