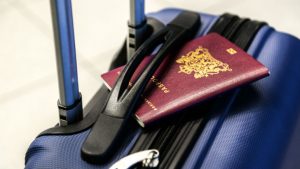 Zoho has announced the availability of its next-generation expenses solution, Expense 2.0. The new release contains the ease of use that organisations need, with the complexity larger organisations require at an extremely competitive price point. Enterprise Times spoke with Sivaramakrishnan Iswaran, Vice President, Zoho, about the new release.
Even as travel has reduced during the pandemic, organisations still need to manage the expenses of employees, and this release offers better visibility of all costs by the company. Available now, the new version has three subscription plans.
A free plan for up to 3 users and limited functionality
Premium, which is £4 pupm for unlimited users and additional functionality
Enterprise, £6 pupm, which includes ERP integration and several additional features
UX Enhancements
Zoho has made several improvements to the user experience. It has introduced a chat bar within the window, enabling users to communicate within the expense process. It will allow managers to clarify issues during the approval process quickly without leaving the current screen.
Iswaran noted: "Earlier, we used to support Slack. Now, we also have integrated with Cliq, all contextually integrated so that the user doesn't use two different products. From the expense report, the submitter and approver can communicate with each other. So a lot of communication and collaboration related features to make the life of both the submitter and the approver easy."
The integration with Zia, Zoho's AI-powered assistant, has been improved. It will now prompt users if they have pending tasks, such as approvals, incomplete trip requests, or unsubmitted expense request. If workflows fail, Zia will also inform them so they can take action.
Workflow and customisation capabilities
Customers can create their workflow approval processes which can include parallel as well as serial approval flows. The approval system also includes enhanced fraud detection, for example, matching the amount claimed against the receipt presented.
There is also a new budgeting system. This enables finance to set thresholds for budgets by individual, department or at the corporate level. As individuals seek to book or claim back expenses, they are informed if their budget is exceeded. The system can alert or even block expenses that exceed thresholds. This feature could be very useful for homeworkers. Some companies are adopting budgets for hiring workspaces and coffee. Zoho can empower the individual to expense these whilst setting limits on them.
Enhancements to travel booking
With this release, Zoho is also offering new and deeper integration with Sabre's GetThere
Iswaran explained the integration further, saying: "To start with mutual customers will be able to book their, their travel, from their flights to hotels to car rentals, everything from the Zoho interface. We are working very closely to enhance and make this integration very seamless. Now it is just embedding their iframe. The next level is to make it seamless by integrating with their API's."
Sabre is not the only travel integration available. Iswaran added: "When it comes to travel, we are currently integrated with Sabre's GetThere, Itilite, Routespring, SOTC (ThomasCook) and AgencyTechnology. We have plans to expand this integration to include other vendors in this segment in the future."
Kevin Permenter, Research Manager of Enterprise Applications, IDC, commented: "As businesses continue to combat the effects of the pandemic, there is an increasing need for a central tool that provides visibility of their overall business spend, simplifies travel management, streamlines approvals, prevents fraud, and maintains compliance. With all these capabilities, Zoho Expense is helping businesses enforce company policies for T&E according to their country's regulatory requirements. The system's integrated travel management, budgeting, low-code extensibility and expense auditing features make this solution primed for rapid adoption in the mid-market segment."
Targeting the mid-market and enterprises
While Zoho talks about the advanced capabilities for mid-market organisations, there is no mention of integrations to the ERP solutions used in larger organisations. There are standard integrations to Xero and QuickBooks. Enterpriser Times asked Iswaran about this. He replied: "Larger companies have their own unique business requirements. So based on the request we receive from our customers, we provide custom integrations.
"We have experience integrating Zoho Expense with SAP, Oracle, Sage Intact, Microsoft Dynamics, and NetSuite. Our integration is not just limited to the ERPs mentioned above. We work with customers on a case by case basis to help them integrate Zoho Expense with their current ERP solutions."
Iswaran also revealed the future plans for Zoho Expense. It is clear that Zoho is looking to sell its products to ever-larger companies. It recognises that to do that, it needs to increase its functionality.
Iswaran added: "In the Expense 2.0 release, there will be a module where we have added procurement. The point is Zoho Expense is slowly graduating from a pure travel and expense management product to something related to the other areas of spend. You will see procurement-related stuff and excellence 2.0. So slowly, this actually will become a complete business spend management product."
Improved internationalisation
Larger organisations are likely to need multinational support. Zoho Expense is also internationalised for many countries. The solution already supports at least ten different countries, including UK, US, Australia, Canada, India, Saudi Arabia, Bahrain and UAE. In the US, local taxation requirements are supported by integration with Avalara. Zoho Expense is also easily customisable, so that should a customer need a new country supported Zoho can quickly add support. Customers are also able to configure the solution themselves.
Iswaran explained further, saying: "Customers can customise the product in any way they want, over and above the local rules and complaints that we support. The customer can also customise the expense forms that they see to any fields they want to add the layout that they want, and everything can be customised. They can even add custom modules. For example, if you want to have a review system. Based on the colleague's review, the users can use the same hotels or book the same flight. A company can create their module for this travel review, and then they can plug into Zoho Expense."
Enterprise Times: What does this mean
This is a major step forward for Zoho Expense. It is also one that signals Zoho's intent to move upmarket. Zoho Expense is now one of the most comprehensive expenses systems on the market for its price point. The new integration to Sabre demonstrates its maturity and should attract larger customers. Zoho Expense is also part of Zoho One, which offers more than 40 application for a single subscription. With the intent to move into the wider spend management category, it will be interesting to see how Zoho further expands its portfolio in the coming months.
Iswaran also commented: "When it comes to travel and expense management, large organisations are typically stuck with legacy solutions. With these solutions, businesses are having to compromise on end-user experience, and on the features they need. The new version of Zoho Expense is built specifically to address this problem – a solution that is both feature-rich, and intuitive to use.
"With end-to-end travel management, artificial intelligence-based fraud prevention, automation, customisable policies, advanced budget management, and a lot more, the software helps organisations easily control costs and manage compliance. Powerful mobile app, collaboration-rich features combined with ease of use, make this solution indispensable for both administrators and employees making expense claims."