IFS has yet again won a significant contract in conjunction with Lockheed Martin for the US Navy N-MRO program. The contract will combine the IFS intelligent maintenance solution with Lockheed Martins expertise with the software developer Beast Code to provide digital twin capability. The Naval Maintenance, Repair, and Overhaul (N-MRO) will provide the US Navy with the ability to maintain, repair, and overhaul more than 3,000 assets. The assets include aircraft, ships, and land-based equipment. More than 200,000 sailors use these assets. The US Navy and Marine Corps maintainers will leverage the solution to transform its logistics operations.
Reeves Valentine, Lockheed Martin Vice President of Enterprise Sustainment Solutions, commented: "Our goal is to provide capabilities that create real value across the Navy's complex, multi-site operations and optimize its mission-critical maintenance processes. We want to empower Navy personnel with tools that are easy and effective to use with intuitive interfaces, streamlined workflows and timesaving, intelligent features. IFS distinguished itself by providing all of these capabilities through a single, commercial-off-the-shelf solution."
Enterprise Times: What does this mean
This is not the first time the two companies have combined. In 2018 they won a seven-year $3.5 billion maintenance contract for the US Army. It included 2,800 licenses of IFS solutions. This is another huge deal for IFS in what was a competitive tender that initially had 31 responses. Three pilots were undertaken initially starting in 2018. This was whittled down to two, and Lockheed Martin was the successful bidder. The total contract value awarded on 15 September was $151,084,088.00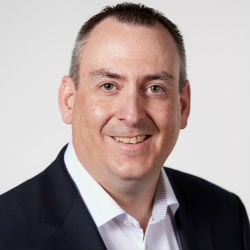 Scott Helmer, President, Aerospace & Defense, IFS, added: "We are proud to be part of N-MRO, which will set a new global standard for Total Asset Readiness and the way defense organizations manage asset maintenance and logistics, both ashore and afloat.
"A&D has been a key focus industry at IFS for decades and this landmark deal stands as testament to the success of our long-term strategy and determination. Working with Lockheed Martin and the US Navy, we are already making great strides and look forward to a long and successful collaboration."