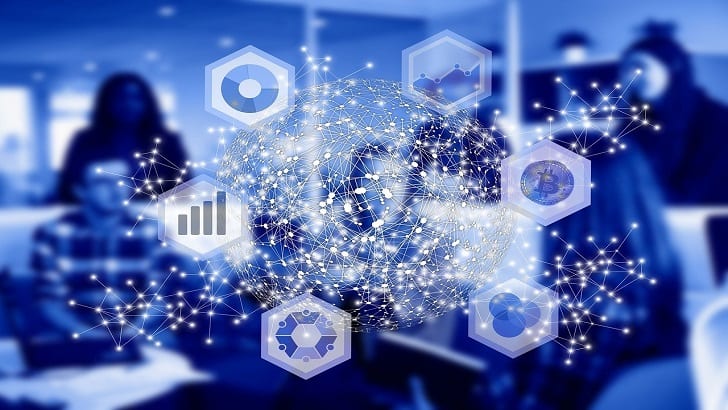 Software AG published research revealing 97% of IT leaders believe in combining the utilisation of APIs, microservices and integration. However, only 1% say that they do so already. Conducted by Vanson Bourne, the survey of 950 global IT leaders examined the state of APIs, microservices and integration. The report uncovers trends in adoption, challenges and opportunities for further improvement in helping organisations become truly connected enterprises.
For modern organisations, having a highly connected IT environment is essential. The need for fast and efficient integration between different systems, applications, departments and individuals in enterprise organisations is important. According to the research, 92% of survey respondents agreed with this sentiment. This need will only continue to grow. IDC predicts that over 500 million digital apps and services will be developed and deployed using cloud-native approaches by 2023.
Liberating and integrating data
Suraj Kumar, GM of API, Integration and Microservices Business Unit, Software AG, said, "The ability to liberate and integrate all data across applications, devices and partners is a mandate for digital business excellence. However, this survey demonstrates that while businesses recognise this, they're currently having difficulty achieving it. We understand this challenge and built a unified platform that connects microservices, integration and APIs. This will help them to build a truly connected enterprise. With this platform in place, they are free to innovate and differentiate themselves in the eyes of their customers. This is true digital transformation."
IT leaders agree benefits of APIs, microservices and integration
The overwhelming majority of IT leaders surveyed by Software AG recognise the benefits of APIs, microservices and integration solutions. Many have already implemented them within their organisations, specifically:
APIs:
98% of respondents believe that APIs are or would be extremely or very important to their organisations' operations.
86% IT leaders believe their organisations would be working in silos without the use of APIs.
Nearly just as many (79%) said they utilise APIs for digital transformation projects.
Microservices:
Most (81%) IT leaders currently utilise microservices within their organisation to some extent. Almost a fifth (18%) don't use microservices currently, but plan to in the future.
95% believe that microservices are or would be extremely or very important to their organisations' operations.
More than half (54%) plan to implement the use of microservices within the next year.
Integration:
Integration solutions are now commonplace in organisations, with 99% using one.
Organisations are most likely to be running some form of hybrid integration solution, both on-premises and in the cloud (64%). In contrast to cloud-only (23%) and on-premises only (12%).
99.9% of respondents identify one benefit that is experienced in their organisation from using integration apps or systems. The top three reported: improved productivity/time savings (54%); greater visibility across the organisation (47%); ability to manage information better (47%).
Challenges persist, limiting further success
Despite widespread adoption, barriers remain that limit APIs, microservices and integration systems from being maximised. Notably, concerns around lacking the needed skillset exists across all areas. The top three challenges faced when utilising APIs include: ensuring API security (48%). Limited staff skillset to utilise APIs (41%); risk to scalability and quality of service (40%).
When it comes to microservices, the following pitfalls were noted. Limited budget to invest (48%); limited staff skillset to utilise microservices (47%); difficult to manage the entire IT environment (45%). Complexity (45%); integration of different apps/services is more difficult (45%).
Lastly, the top challenge when utilising integration applications and systems relates to ensuring security from external threats (47%). Internal organisational barriers such as limited budget (40%), staff skillset (40%) and resistance to change (40%) also come into play.
The opportunity for a holistic approach
The future for organisations is a bundled solution that incorporates APIs, microservices and integration solutions altogether. Most IT leaders (97%) believe this approach offers benefits, which could include: boosted productivity and time savings (51%). Higher customer satisfaction (49%); ability to gain better customer insights (49%); faster time to market (45%); long-term cost savings (44%). 93% of respondents believe organisations that integrate API management with their use of microservices will have an advantage over competitors.
The survey was commissioned by Software AG and conducted by Vanson Bourne. It was a quantitative study that surveyed 950 IT decision-makers from organisations with at least 1,000 employees. All interviews were conducted between December 2020 and January 2021 using a rigorous multi-level screening process. This ensured that only suitable candidates were given the opportunity to participate. Respondents surveyed globally and across sectors from the US, UK, France, Germany, Australia, New Zealand, Middle East and the Nordics.
Enterprise Times: What this means for business?
This is an interesting report from Software AG. Demand for integration continues to grow. As organisations seek more sophisticated solutions, looking at APIs, microservices and integration solutions as separate parts is no longer enough. The report identifies key challenges that should be addressed before they can truly embrace the best benefits of these technologies.
A bundled solution. One that combines APIs, integration and microservices can help support organisations, as well as the services they provide to customers. Boosted productivity, customer satisfaction and better customer insights are hugely desirable aspects that organisations should strive for. As the report notes, the current business landscape demands digital connectivity more than ever before. A bundled solution could be exactly what organisations need in order to deliver that. That's the key lesson learned from the research. While enterprises have adopted API management, microservices and integration solutions, the businesses increasingly see the importance of a unified approach.