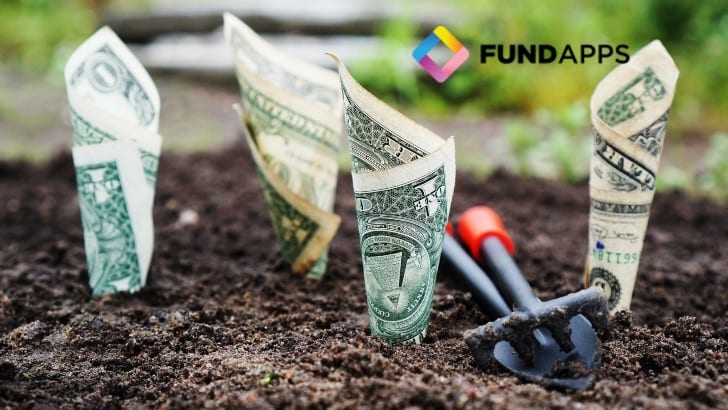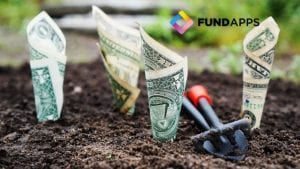 FundApps has selected Scottish Equity Partners (SEP) to help expand its rapidly growing RegTech company. FundApps did not disclose the funding details, but Andrew Patrick White, founder and CEO of FundApps, confirmed it was a minority investment by the growth equity firm.
White commented: "We are delighted to have technology specialist SEP on board. Having bootstrapped our way since 2010, FundApps has experienced exceptional growth in recent years, but we have only just scratched the surface of the regulatory challenge. It is clear that in SEP, we have found a long-term partner. One who not only understands the scale of the problem faced by the global investment industry, but one who is excited to work with us to introduce transformative services to an industry crying out for further innovation."
What will FundApps do with the money?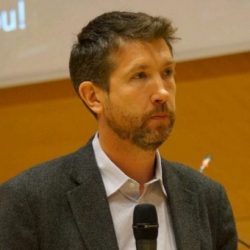 Enterprise Times asked White some questions about the funding and what the company would do with it. FundApps currently has offices in the US, UK and Singapore and more than 100 clients in 25 countries. Enterprise Times asked White whether FundApps would open additional international offices in 2021, for example, Europe, China or US West Coast.
White replied: "We just opened our most recent office in Singapore in 2019 as APAC is a key growth area along with the US and Canada. Due to the pandemic, the future of work is changing and we foresee more of a balance between working from the office and remotely. Until we find that balance, we do not have plans to open new offices."
Besides international growth, FundApps will also invest in its platform. What is on the roadmap for the product that this funding will help accelerate?
White answered: "Our ambition is to accelerate the delivery of a product roadmap that aggressively and consistently challenges the inefficiencies and fragmentation associated with financial regulation. This includes, sourcing and validating essential regulatory data; automating business processes and compliance checks for new regulatory packages; high production value reporting for stakeholders and investors; and, creating a network of compliance professionals to benefit from a shared gold standard in regulatory compliance."
The opportunity for FundApps is huge. Its solution is useful to any investment manager, including a hedge fund, asset manager, pension fund, investment bank or sovereign wealth fund. White estimates that there are around 10,000 investment managers with an estimated AuM (Assets under Management) of US$100+ trillion.
Enterprise also asked White about extending the platform to other AWS regions where it is currently hosted. White replied, "Currently we are hosted on Amazon's EU-west 1 which is Ireland which our clients prefer. No immediate plans to expand hosting, but it is something we could look at for a particular client."
The funding
Scottish Equity Partners has a focus on high growth technology companies. It invests mainly in UK and Europe funding up to £40 million and normally, as with FundApps, taking a minority shareholding. It also has experience in RegTech with AutoRek.
Angus Conroy, Director at SEP, said: "FundApps offers an outstanding software solution to asset managers and banks, enabling automation of increasingly complex regulatory reporting requirements. The business has an excellent reputation amongst its clients for product innovation, proactive support, and cutting-edge underlying technology.
"New clients joining the platform benefit from access to a growing community of compliance professionals using the service. We see substantial growth potential and are delighted to be partnering with the FundApps team at this exciting time in the company's development."
Enterprise Times asked White why they chose SEP.
"We were inundated with interested parties, but SEP was quickly shortlisted and won out due to their impressive track record, experience in growth equity but mainly due to their world-class team."
What is FundApps
FundApps offers Compliance-as-a-Service (CaaS) for investment managers. It helps investment managers with the burden of compliance through a combination of cloud technology, regulatory expertise, market data and the unique FundApps Community. Its RegTech platform simplifies compliance and enables investment managers to spend more time on value-added tasks. FundApps already monitors over 10% of global assets under management and is looking to expand further in terms of assets monitored and customer base. Customers include Deka, Vontobel, Ontario Teachers Plan, a large Canadian Pension fund, VIK D and several billion+ Asset managers.
Its platform includes three CaaS offerings.
Shareholding disclosure
It is updated daily using integrations to third-party sources such as aosphere, ESMA and the SEC. This monitors disclosure requirements for major shareholding, short selling and takeover panels and includes pre-populated disclosure forms for relevant regulators. Features include:
Denominator Check highlights the differences between denominator values (e.g. total shares outstanding) uploaded by FundApps customers
Room-in-a-name, calculating how much can be traded in an issuer before the next threshold
Global company database
Business Intelligence reporting of historical disclosure records
Sensitive industries
This service monitors sensitive industries and foreign ownership. It includes the relevant legal information of different industries noting restrictions using the global industry classifications for specific industry legislations. Features include:
Proven Technology and Gold-Standard Legal Information provided by aosphere
Automated monitoring from a single dashboard with email alerts and daily updates by email
Room-in-a-name for sensitive industries
Business Intelligence reporting
Position Limits
Simplifies the process of monitoring derivative limits across different exchanges worldwide. Position data is updated regularly. Features include:
Automated monitoring with alerting via email, dashboard or direct to a trading system using an API integration
Trading Calendars include data from different exchanges in a single location
Netting & Aggregation helps to calculate exposures automatically
Pre-Trade monitoring connects compliance teams with portfolio managers and traders through reports and a feed of data that can be loaded directly into trading systems.
Enterprise Times: What does this mean
FundApps is one of several UK startups hoping to grow its business towards $1 billion in revenue. White believes that there is enough market to achieve this, and the company has already made a good start. The question is whether it can do so without succumbing to an acquisition.
It already has several notable clients. Can it persuade more international clients and service their needs without a presence in more countries? How will it continue to extend its solution? FundApps is a company that could become a major success and is certainly one to watch.