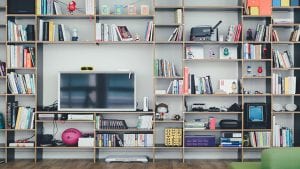 In a previous tip I wrote how to use Advanced search in Outlook to find multiple criteria in a specified time frame. Today I should like to tell you how to keep a search request like that so that it will do the search for you automatically. You can amend and update it as required. You can have several set up to do this to improve your efficiency.
Open Outlook.
Select the Folder tab.
Select the second tool "New Search Folder"
This dialog box appears.
Scroll to the bottom of this list to find "Create Custom Search Folder".
Select the button Choose…
Name this search folder appropriately.
Select the Criteria button.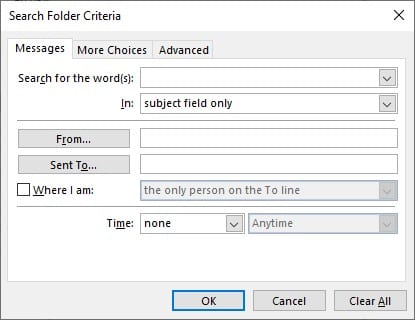 If you read my previous tip on Advanced Search on Outlook you know where you're going with this. If not please do. Then fill in the lines on the Messages tab accordingly and then go to More Choices, followed by Advanced where you find the button "Field" to set the date retrains.
Once you have filled in all the fields you need Select the OK button twice. This new search folder is created and is not working on finding what you asked for.
This new search folder will be by default located at the bottom of your list of folders on the left of your window. You can have a copy of this folder in your favourites area, making it easier to find if you have more folders than your window allows.
How to amend the search folder
Once you have a search folder set up you can amend it by selecting the folder in the left most pane of your outlook window. Then selecting the Customize This Search Folder Tool from the Folder Tab.
This will take you to the same dialog box when you first created the search folder.
Select the Criteria Button to find all the things you would like to change or add to the search.
Don't forget too many folders with similar searches will just complicate your life.
How to move emails automatically from any person from a Company address to a particular folder in Outlook