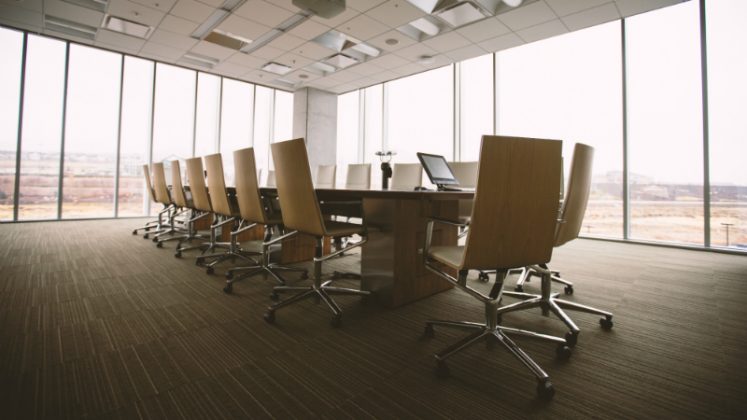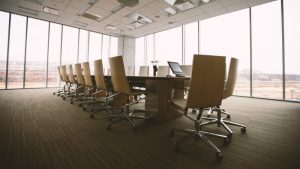 Just because you have been using a pc for a number of years, doesn't mean you know everything there is to know in each and every application. My students who come to an Outlook session are amazed at how much more there is to Outlook than they realise. For instance, they often don't know that you can set up a meeting and see if people who are required to be there actually have a free slot to attend the meeting. Some delegates are under the impression you can only invite people when you have permission to see their calendars. This is a false understanding.
I am going to show you how to set up a simple meeting with people in your organisation where you have no permission to see their calendar, yet still be able to see if they are free or not.
Here is a typical one week view of a calendar in Outlook.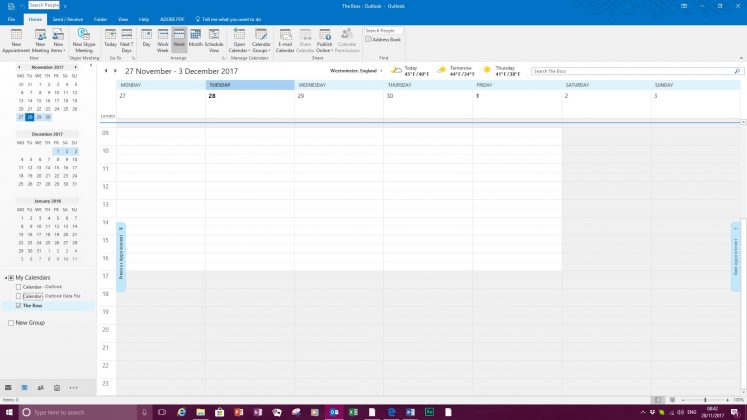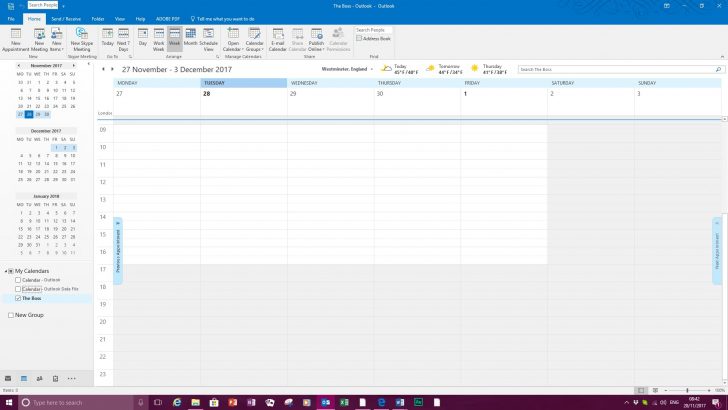 Here we are looking at a calendar for the boss as we have the permissions to view, create and delete appointments on their behalf.
Double click on a half hour slot of your choice. If your meeting will last longer that's ok, you have the ability to extend the time or even change it completely in the next step.
This window will display.
Fill in and change appropriately

How to invite people to the meeting.
From the appointments ribbon select the Invite attendees tool.
This opens a new part to this window just above the Subject line.
Just as you would in an email message either select the To… box and locate the person you wish to invite or type in their email address. Separate names with a semicolon.
The To…. Box could be easier as here you can select several people some of whom are required for the meeting and some are not. If your company is very organised then in here you can also select the room for the meeting and ask for lunch to be provided.
Here is an example.
Once you have created this meeting and selected all the people and resources you require, (that are available) then select the Send button. This will send an invitation to all concerned. When they reply either by saying yes or no or even maybe these will be logged at the top of the meeting request just under the ribbon. As well as having an email in your inbox.
This is an example.
So now you know how to set up a meeting request you can sit back and gather the replies and make sure there is enough coffee and biscuits to go round!