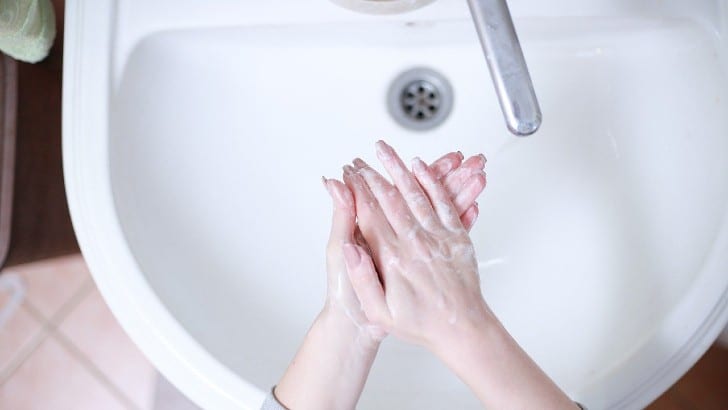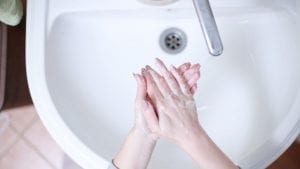 PJH, a leading UK distributor of bathrooms, appliances, sinks and taps, is modernising its ERP solution with Epicor Prophet 21. This was not a net new win as PJH already used an existing Epicor solution. PJH did consider other vendors during a benchmarking exercise, Prophet 21 was short-listed from the start.
PJH sees several benefits the new solution will offer, including:
The cloud will offer a scalable platform that it can quickly deploy to new sites
The ability to centralise purchasing to ensure combined discounts are always achieved
It can manage inventory in real-time, minimising excess through redistribution of stock and optimise inventory levels across the UK operation. This will improve cash flow and increase customer service levels
Improve warehouse management functionality, notably receiving, picking and put-away
Centralise sales order processing for all out of store orders, including online, mobile or phone. Doing so will increase efficiency and ensure that orders are shipped from the optimal location
With a single database, Epicor Prophet 21 will offer a single real-time view of the business. Whether in-store or at head office, business leaders can rapidly see business performance and track trends using data analytics and simple to use dashboards.
Graham Allcroft, Head of IT and PJH, commented: "To continue to grow our business we must look for further efficiencies in our business. Epicor's cloud-based ERP software delivers the modern, cloud-based platform that we need to support our business and drive our digital transformation. Developed specifically for the distribution industry, it was clear that Epicor was the solution of choice to help us streamline business process, meet our business goals and drive further improvements in efficiency."
The project
PJH will deploy Prophet 21 in the cloud across its eight sites in the UK. Epicor Professional Services will carry out the implementation. Once deployed, more than 600 employees will use the system. Users will include Drivers that will also take advantage of the Proof of Delivery app that Epicor recently updated to enable signature capture, photo capture and the ability to attach files using the Kinetic design.
Warehouse operatives will also benefit from the addition of Wireless Warehouse Management. This solution, originally developed for Epicor ERP, is, like many other Epicor Add-ons, now becoming available across its different solutions. The solution enables warehouse operatives to improve efficiency and accuracy through the faster use of scanning tools. In turn, this improves order fulfilment accuracy and the accuracy of inventory levels across the organisation.
PJH will also implement Epicor Enterprise Content Management (DocStar). The document management solution will help manage content, improve accuracy and enhanced department cooperation through intelligent workflows. In addition, PJH will implement Epicor Data Analytics, powered by Phocas, helping to turn the PJH data, now in a single repository, into business insights that it can act on promptly. Finally, PJH plans to add additional Epicor modules over five years. Though it did not expand on which modules it is looking to add.
Besides the migration of data from the legacy platform, the Epicor team will also integrate Prophet 21 into the PJH Partner portal. This B2B Commerce site helps manage the trading relationships for PJH and is a key component of its architecture.
Enterprise Times: What does this mean
It is nearly a year since Epicor launched Prophet 21 in the UK. This win demonstrates the momentum that Epicor is building with its distribution software in the UK. It follows on from an announcement in March and is proof of the momentum that Epicor is building with its latest generation of distribution ERP software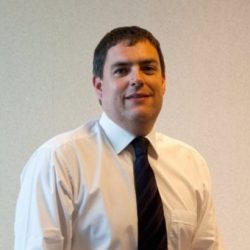 Mark Hughes, Regional Vice President UK & Ireland, Epicor, commented: "In order for businesses to adapt to the demands of today's challenging climate, it's crucial that they are equipped with the tools they need to increase efficiency and drive revenue growth. By selecting Epicor, PJH will benefit from an out-of-box, cloud solution specifically designed for distributors, allowing them to drive growth and sustain a long-term competitive advantage."
What is also impressive is the number of add-ons to the base software that PJH has selected. The selection demonstrates the strategy of ensuring this its modules can complement various solutions in the portfolio is paying off. Distribution companies are looking for more than just an update of their existing software. PJH has shown that Epicor has the toolset to achieve that without the addition of third party solutions. In addition, the openness of the Epicor platform has enabled it to integrate into existing software components. Once complete, this could become a valuable customer advocate for Epicor.