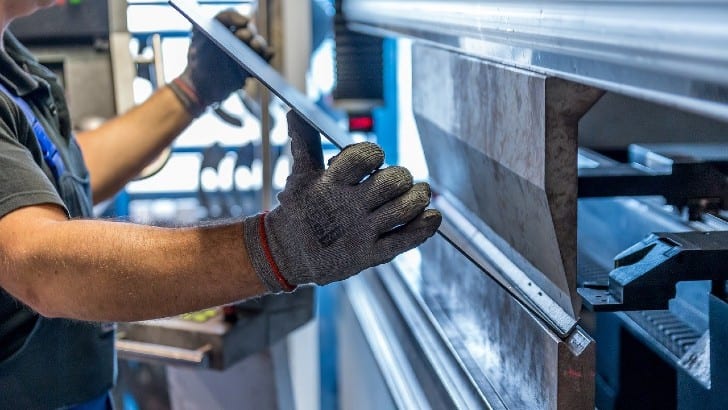 Epicor recently unveiled the latest release of its flagship ERP. Enterprise Times spoke to Christine Hansen, Principal Product Marketing Manager at Epicor Software about the release. Release 10..2.700 saw updates to functionality, the UI and the underlying architecture that supports its. Epicor is slowly building out a platform of interconnected modules to support not just Epicor ERP but several of its other solutions as well.
Epicor called out three key aspects of this release.
That the Kinetic design is now embedded across all the ERP solution
A new update for Epicor Application Studio enabling customers to personalise their applications
A new feature, Advanced Unit of Measure (AUOM) for the metals services industry and beyond
Solving a pain point for metal services and others
Manufacturers, especially those working with metals, have historically had an issue where a single part number for a specific type of metal is not enough. The solution has been to create multiple SKU to track different size sheets of metal. This was solved with the creation and maintenance of multiple parts or through expensive customisation. With the addition of AUOM, Epicor has eliminated the need for either solution. It allows organisations to track metals within a single part number even if some of their stock is in different sizes. AUOM is embedded throughout the application from procurement through manufacturing to delivery. This means that parts of different grades, sizes or colours are manageable as a single part when appropriate. The new feature also supports traceability.
Hansen said: "We see it as a win for fabricated metals." Ian Morris, Head of Business Systems, Barrett Steel Limited, the UK's largest independent steel stockholder and a new Epicor customer commented: "One of the reasons we selected Epicor was for the introduction of AUOM – for us this will be instrumental to the way our teams measure and transact inventory. We have over 43 companies operating from 30 locations across the UK and keeping up with the latest ERP technology will help to ensure we are in a great position to continue growing as we embrace the future."
This was not the only functional improvement either. Amongst others, credit card processing was improved. Customers can now use more than one credit card to pay an invoice. The remittance advice not only shows more credit card details it also shows the site where the card(s) were used.
Internationalisation
Epicor ERP continues to add localisation features for international customers. This release includes:
Australia: Support for BPAY processing
EU: Validation of customer/supplier Tax IDs via the European Commission VIES VAT number validation
India: eInvoice reporting
Switzerland: ISO 20022 payment files
Taiwan: Tax declaration
Thailand: Expanded WHT reporting capability for Accounts payable to meet local statutory requirements
An enhanced experience:
The Kinetic update focused mainly on completing the forms within finance. 10.2.700 adds new forms for both AR and AP user personas including, new forms and dashboards. There are also new forms in material management, and sales management, including a first iteration of the new sales order entry form. Future updates will complete the functionality.
There are three new trackers, an AP letter of credit Tracker, Contact Tracker and Salesperson WB (Workbench) Tracker. A tracker is a read-only view that enables users to view information without access to update it. Epicor is now combining the work it has done with trackers with entry forms
Epicor has also improved Kinetic itself, with a new colour palette and the return of a context menu when a user right-clicks their mouse. There are new grid features, including support for export to Excel and the ability to freeze columns in grids and summary lines.
The release also enables users to launch the Epicor Appstudio no-code IDE from within Kinetic forms. This enables support of customisations in later releases. This is the second phase of three and sees the introduction of the Application studio Homepage, which enables users to navigate. There is additional support for widgets, websites and BI views that can be added throughout Epicor where Kinetic designs are used.
Hansen commented: "We're super excited about Kinetic, in the experience that we're delivering with Application Studio from a personalization perspective. Just taking our customers from, you know, a core customization experience into more of a design experience so that they can create their own aesthetic experiences, across their modifications that they make to the system."
One feature that many users will welcome is that Epicor has turned back on grid filters following customer demand.
EVA and Collaborate
Epicor Collaborate features are also enhanced. This latest version enables companies with multiple business units to connect and collaborate between themselves. Integrated with Microsoft Teams, users can collaborate with external guests from within Teams.
The EVA chatbot is also enhanced with the addition of 22 new notifications that can alert users from within Collaborate. The EVA mobile app has also gained new task skills and sales order skills as well as a new email button. EVA Mobile app is still free of charge to Epicor users.
Another mobile app that has now been completed is Proof of Delivery. A lite version was released as part of 10.2.600. The full version now enables signature capture, photo capture and the ability to attach files using the Kinetic design.
Administration strengthened
Epicor Identity
Strictly this is not part of the 10.2.700 release as Epicor Identity is a platform solution and available to more applications. It is a new and modern single sign-on solution that enables multi-factor authentication. With this latest release, there is single sign-on support for Epicor ERP, Epicor Learning Center, ECM DocStar and EpicCare. This is an option for existing customers and will be part of the roll-out for new cloud customers. Epicor Identity, which is OAUTH, is based on an industry-standard This was done to support open standards so that types of different applications such as SAML and OpenID Connect protocols are going to be certified can be supported.
A new reporting sandbox
Epicor is now delivering a write restricted copy of production data for reporting purposes. Organisations can run Power BI and Tableau on a copy of the live database without impacting production. This new solution is priced at $1000 per month.
License portal
Another administrative is the addition of a license portal where cloud customers can self apply licenses. This gives some level of control to administrators as they want to apply new licenses. It does not enable them to change contractual licensing numbers.
Performance
In a (no longer available) supporting video Amy Melton, Director, Product Management also revealed that customer could expect a better performance with Kinetic forms when using both Classic and Kinetic forms together within our Winforms in 10.2.700. She said: " To help our customers transition to Kinetic in a hybrid approach, we have some really great strides in performance of Kinetic forms in this release."
Other applications improved
New module for Epicor Data Analytics
Epicor Data Analytics (EDA ) is another platform application that Epicor ERP users can leverage. With this release, Epicor announced EDA Financial Budgeting and Forecasting. Customers must already have EDA Financial Statements and EDA installed. This is a cloud solution for budgeting and forecast planning that supports both bottom-up and top-down budgeting. This new module is generally available from November 29th. Pricing is not available yet.
1EDI Source Digital Supplier
Epicor also launched 1EDI Source Digital Supplier. This supplier digital integration suite enables organisations to consolidate all suppliers into a single hub. It is the latest feature that sees deeper integration following the acquisition of 1EDI Source a year ago.
Enterprise Times: What does this mean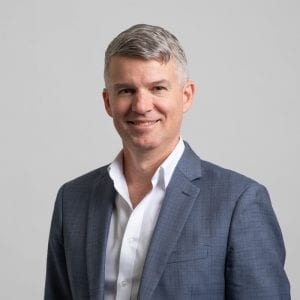 This is a major update that provides a wealth of new features. As Rich Murr, Chief Information Officer, Epicor commented: "Thousands of small to midsize manufacturers rely on Epicor software to run their businesses and serve their customers. As businesses adjust to the changes wrought by COVID-19, Epicor continues to ensure its software delivers the features, reliability, scalability and security its customers need to thrive under any circumstances. With the ERP 10.2.700 launch, we're introducing a number of exciting new capabilities that take our customers into the future of manufacturing."
Epicor continues to improve not only the functionality of its already rich ERP solution for manufacturers but also its cloud platform. AUOM is an interesting feature that is applicable across a broad range of manufacturers, some of which Epicor are still to focus on.  It is an update that could deliver a significant competitive advantage in some industries.