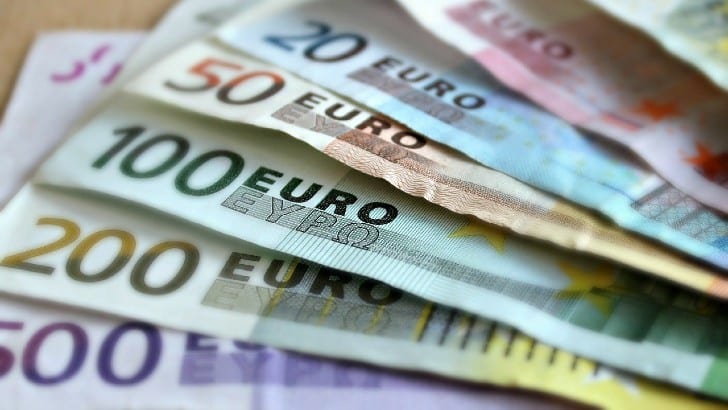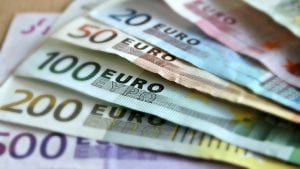 Voyado, the rapidly growing Swedish customer experience platform has announced growth funding from Verdane. Terms of the deal were not disclosed, but a Voyado spokesperson commented: "Verdane has taken a minority stake. The deal consists of secondary shares sold by management with the view of bringing on an experienced digital consumer and SaaS investor that will complement the skillset of Novax, Voyado's other financial investor, and which has deep specialist knowledge in retail."
The deal will give the founders capital to grow the company. The spokesperson added that this will give the founders: "allocated funding available for M&A-driven growth going forward to fuel the international expansion of the business. On top of which Verdane will engage actively to support management, key talent recruitment, product expansion and enhancement, as well as marketing and sales optimisation."
Another benefit of the deal is that Pål Malmros, partner at Verdane, will join the Voyado board. Malmros is also a board member at Confirmit, Freespee, Trivec Kassasystem, inRIVER PIM and eBuilder. Malmros commented: "At Verdane we've had the opportunity to evaluate the business impact of Voyado's Customer Experience Platform up close, as several of our innovative global e-commerce companies, including CAIA Cosmetics and Desenio, use the platform.
"Voyado is perfectly positioned to capitalise on the rapidly increasing focus on customer experience and personalisation amongst e-commerce and retail brands. With 30 software businesses and 25 digital consumer businesses in our portfolio, the Verdane team is optimally suited to help Voyado continue to scale its operations across Northern Europe, and we are looking forward to working closely together with Johan, his team and the Novax team on this journey."
On growth
Enterprise Times asked Voyado what its acquisition strategy is now that it has funding. The spokesperson replied: "Voyado is currently eyeing a number of acquisitions, but we have decided to keep these private for now. Verdane has allocated funding to support M&A."
While it remains close-lipped about acquisitions, it was less so around international expansion. In the last year, the company moved into a larger office in Åre. It added 327 square meters to the Stockholm office and has an office in Norrköping. It also won 34 new customers in six countries.
What are its plans for international expansion, though? The spokesperson responded: "Voyado entered the UK, Denmark and the Netherlands during 2020, and today we have business across the Nordics, Holland, the UK and Canada. Our intention is to consolidate our strong market position in Sweden and Norway whilst investing in rapid growth across our new markets. We are evaluating the option of local teams to support our international growth, and more information on that will be announced as appropriate."
In 2020 the company added 34 new employees, bringing the total workforce to 116. When asked how much bigger the company will grow in 2021, the spokesperson replied: "Voyado is expected to grow at an accelerated rate with Verdane as a partner." The company already has eleven positions open, all within Sweden.
Voyado achieved €16 million in 2020, growing from €6.6 million in 2018. It will hope to accelerate that growth in the coming year. 2018 was when its co-owner Novax invested in the company.
Why Verdane
Verdane is a growth equity company. It specialises in Northern European tech-enabled companies, helping them on their next stage of international growth. It has raised nearly €3 billion in funds, and its current investments include Brightpearl, HR Manager Group and Lingit. Why did Voyado select Verdane? Were there other options?
The spokesperson replied: "There were several interested parties. We wanted an investor with a proven ability to scale SaaS businesses internationally, with a deep understanding of its business and with local market knowledge. Verdane has over 25 digital consumer companies and 30 software businesses in its portfolio, meaning Voyado can draw on both client and SaaS peer learnings, on top of which it has local teams in the Nordics, Germany and the UK. It felt like a natural fit."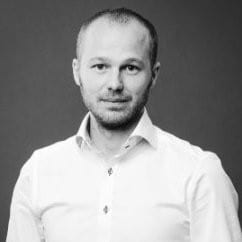 Johan Bäckarlin, CEO at Voyado, commented: "By partnering up with Verdane we'll be able to faster scale our business internationally. We want to continue to scale to offer global e-commerce and consumer brands the intuitive experience for which our platform has become known. When using Voyado, businesses see an increased retention rate, an increased lifetime value, and an increased revenue per customer to name a few of the benefits. We already have customers across Northern Europe and in Canada, and our successful model works just as well in Europe and North America as it does in the Nordics.
"We are pleased to bring on an investor with a strong track record in supporting tech and digital consumer companies, and that has helped other global SaaS companies grow internationally. Together with our existing partner Novax, we look forward to working closely with the Verdane team as we all embark on the next exciting phase of growth for Voyado."
Voyado
At the heart of Voyado's customer experience platform is the customer data platform. It brings together information about the retail and eCommerce customers it serves. Within the CRM, users can segment the information and highlight insights to discover business opportunities or support rapid decision-making. The marketing automation solution enables users to create customer journeys using a drag and drop interface. It also enables users to create personalised and scalable customer journeys. Customers include Boots, Daniel Wellington, Vitamin Store, Björn Borg and Agent Provocateur.
Enterprise Times asked Voyado what major platform enhancement on the roadmap the funding will accelerate delivery of?
"At this stage we are primarily interested in taking our proven, existing platform and scaling it geographically to meet the needs of digital consumers and retail businesses across Europe. We have a market-leading solution with less than 1% churn, indicating a truly stellar product fit for our clients' needs. However, we will of course invest continuously to ensure that our platform remains at the leading edge of personalisation functionality that our clients require."
Enterprise Times: What does this mean
Voyado has a growing and vocal set of customer advocates. This funding will also help it expand quickly both within its home region and overseas. It has already begun the international expansion but from a small base. In the United Kingdom, it has appointed Mikael Angesjo as Regional Manager.
What will be interesting is to see how the company fares against its rivals. There is, however, a massive market. Grand View Research estimated that the market was worth $7.5406 billion in 2020. It will grow at an average CAGR of 17.5% over the next seven years. This round of funding will certainly help Voyado. However, it will need to find a way to accelerate its growth in new markets or risk competitors swallowing up market share.
To achieve this it will also need to partner with more eCommerce vendors than it has already done so. Will it partner with Brightpearl? Brightpearl is also in the Verdane portfolio and operating in the same market with its retail operations platform.