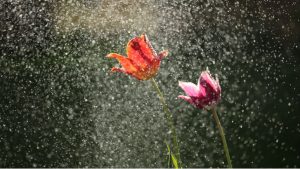 More news from Workday this week, it announced Workday Extend and waved farewell to Dave Duffield, who stepped down as Chairman.
On product news, Unit4 announced the general availability of ERPx in the US, with more countries to follow in 2021. Unanet launched the latest versions of its Govcon and A/E ERP solutions
Funding rounds continued with CPM vendor OneStream closing a $200 million Series B round. Reputation acquired Nuvi to strengthen its social media listening capabilities. Kimble Applications revealed its new Enterprise Advisory Board with spaces for new customers.
Pick of the week
Workday is finally opening up its platform. It announced Workday Extend, which enables customers and partners to extend the Workday solutions beyond the core applications. Using Workday Extend, organisations within the Workday ecosystem can quickly build and deploy applications to extend functionality on the platform and connect securely to third-party software.
The Workday Extend subscription includes Workday Orchestrate, which includes a low-code orchestration builder enabling organisations to create applications quickly. There is also a library of pre-built and curated applications organisations are likely to find useful.
Jim Stratton, chief technology officer, Workday, commented: "Our global customers need technologies that support a business-first approach—the kind that differentiates them, future-proofs their existing investments, and drives innovative new ways to do business. Workday Extend helps to close the acceleration gap that exists between IT needs and capacity, so companies can confidently and securely keep up with the growing pace of change."
Acquisitions and Funding
The Access Group has acquired Eazipay,  a leading UK payment platform for the leisure, insurance, utilities, and the telecoms sectors. It did not disclose terms
Embedded iPaaS startup, Cyclr has raised £2 million in a new investment led by Blackfinch Ventures. Existing investor Juno Capital also participated. It will invest in increasing its team to drive sales and product development.
Exact acquired Gripp, a provider of SaaS business software for professional service companies in Benelux.
Hyland, a leading content services provider, has completed its acquisition of Nuxeo, low-code Content Services Platform and digital asset management (DAM) provider. Hyland did not disclose terms.
insightsoftware has acquired Logi Analytics. Insightsoftware did not disclose terms. Logi Analytics will enable insightsoftware to use the embedded analytics software across its portfolio. But what does it mean for existing Logi customers?
Phenom announced a $100 series D funding led by B Capital Group, with participation from Dragoneer Investment Group, OMERS Growth Equity, and GoldenArc Capital.
QAD acquired Foreign-Trade Zone Corporation (FTZ Corp). It is a leading provider of cloud-based Foreign-Trade Zone (FTZ) software and consulting services business based in Mobile, Alabama. The solution will become part of QAD Precision. QAD did not initially disclose terms.
SideTrade, the AI-powered order to cash cycle vendor, has acquired Amalto for $16 million. The acquisition gives Sidetrade a presence in the US and an integration specialist for the exchange and automation of O2C documents in the Oil and Gas industry.
Appointment
WorkLife, the digital employee benefits service by OpenMoney, has appointed Paul Chedzey as Relationship Director to strengthen its corporate adviser channel.
Zendesk has appointed Alex Constantinople as Chief Marketing Officer. He will join on May 10. Jeff Titterton, the current CMO, is expanding his role as Chief Operating Officer. Also, Brandon Gayle and Steve Johnson have joined the board of directors, effective March 31st.
Business
The Access Group launched a new Legal division to bring focus for its 3,500 customers in the sector. The acquisitions it combines in the new division are Eclipse Legal Systems, DPS Software, Riliance, and Socrates. Doug Sawers, Access Legal Managing Director, will lead the team.
Aptean has launched a new website to support its new brand.
The Ascender PeoplePay solution has achieved certification under the Workday Global Payroll Cloud (GPC) program. Workday clients in Singapore may now select Ascender PeoplePay as their payroll provider of choice.
Blue Prism is collaborating with young people charity, the EY Foundation, for a second year. It helps students from low-income backgrounds develop the skills they need to succeed in the tech sector.
Concentric has expanded its global alliance partner program. It has added several new partners, which now include: Axys Consultants, Brightleaf, Commerce Bank, e-Attestations, Fluxym, Jackson Cross Partners, Per Angusta, Provigis, Sovos, and Supplier.io.
Qlik expanded its partnership with AWS for SAP customers. Organisations can now seamlessly and easily leverage Qlik Data Integration to deliver real-time, analytics-ready data from their SAP systems into AWS.
Salesforce is offering a free upgrade for Salesforce Vaccine Cloud users with new functionality to simplify vaccine appointment scheduling.
SAP.iO kicked of a new accelerator program in Tokyo focused on the intelligent enterprise. The five startups involved are Adacotech, Evolany, LINKWIZ, Sensyn Robotics, and SORA.
ServiceNow and Qualtrics announced a strategic partnership to help companies deliver next‑generation employee experiences and customer service. This will leverage the combined power of ServiceNow's digital workflows with Qualtrics' experience management technology on a single platform.
ServiceNow is to expand its presence in Eire by creating 300 jobs over the next three years, strengthening its EMEA presence.
Customer
The College of Southern Idaho selected for full Anthology CampusNexus suite to deliver a connected student first experience across its campus.
Nordhealth Oy, a fast-growing healthcare SaaS company, has selected CCH Tagetik to enhance its financial close, consolidation, and reporting.
Mazule Fuel has implemented Infor SubSystems with the assistance of Sapphire Systems. Mazule will leverage the solution hosted on Sapphire Anywhere, the Sapphire Systems SaaS platform.
Forma Automotive will upgrade to the latest version of QAD Adaptive ERP and deploy it in the QAD Cloud. Forma is also implementing QAD Automation Solutions to automate inventory transactions.
MMC Corporation Berhad selected Ramco to digitally transform five ports in Malaysia's largest port transformation program. This solution is already 90% live at Pelabuhan Tanjung Pelepas Sdn Bhd (PTP). The success of that project led to the expansion.
Sage unveiled several new customers taking advantage of Sage Intacct in the UK. They include L W Cole, a supplier, and installer of domestic appliances, non-profit East Malling trust. The release lists another seven organisations that selected Sage Intacct in Q1 2021.
UiPath has partnered with seven Historically Black Colleges and Universities (HBCUs) to help train students on Robotic Process Automation (RPA) as part of its Academic Alliance program. The educational establishments are Clark Atlanta University, Grambling State University, Jackson State University, Stillman College, Texas Southern University, Tuskegee University, and Winston Salem University.
Product
Open-source low-code platform Corteza revealed 2021.3. The latest release includes a new workflow editor, a new UI, a new template editor, and support for OAUTH2
Datto Commerce is now available in North America. Formerly known as Gluh, the eCommerce platform simplifies MSPs' process to quote, sell and procure.
Monday.com has developed a new extension for Chrome. It enables meeting attendees to display emojis on-screen to other participants of online meetings. Once installed, the organiser can share a participant link, and attendees can then send emojis to appreciate the content they are displaying.
Procore enhanced its Financial Management Portfolio with a new advanced forecasting tool, better financial reporting, the ability to connect Time & Material Tickets to Change Orders, and an enhanced ERP Connector Platform.
SuiteCRM unveiled version 1.3 of SuiteCRM Web Analytics and SuiteCRM Data Integration.
Vena has launched Vena for Banks and Credit Unions. It is a pre-configured solution that streamlines the FP&A and extended planning processes of financial organizations whose primary revenue stream is interest margins.
XANT has added several compliance features to its Playbooks Sales Engagement platform. These include functionality for call compliance, email compliance, workflow compliance, and CRM compliance.
Yellowfin 9.5 is now available. The embedded analytics platform's latest release includes improvements to the Dashboard Canvas, Image Manager, and new options for cached filters.
Research
Research carried out by EY and commissioned by Automation Anywhere has found Intelligent automation offers the potential to double the economy of the Kingdom of Saudi Arabia (KSA) to US$ 1.6 trillion, adding US$ 293 billion by 2030. The research entitled  Saudi Arabia: Showing way to the world identifies three scenarios of how automation will impact the economy. Even the conservative scenarios with 15% adoption will add US$ 103 billion to the nominal GDP.