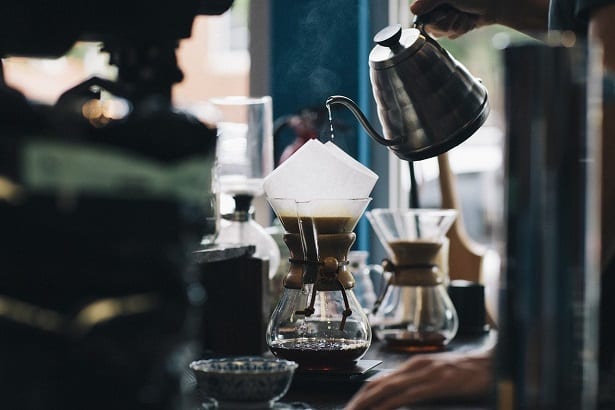 Retail and eCommerce highlights this week include: Forter's Ecosystem of Trust and Real-Time Solution allows Magento Merchants to scale online businesses without the fear of fraud. Prima Coffee has selected Brightpearl and BigCommerce to enhance its eCommerce service. Transmira announces partnership with Kognition to develop digital transformation solutions for intelligent architecture and smart cities. Demand Exchange launches knowledge management and content syndication service for BIMA Members, the UK's largest digital and tech community. 3PL Central, a cloud-based Warehouse Management Systems (WMS) has acquired Skubana, an inventory management system and eCommerce operations platform.
Forter and Adobe collaborate to help Magento commerce merchants approve more transactions
Forter, an eCommerce fraud prevention has joined the Adobe Exchange Partner programme, as an Accelerate partner. The partnership enables Magento customers to increase their approval rates by reducing false declines. As a result, it delivers a friction-free shopping experience and instantly identifies and blocks fraud.
Forter's ecosystem of trust made up of merchants, banks, and payment providers processes over $200 billion in online transactions. The company protects close to a billion users. Forter's global network, combined with its identity-based fraud prevention solution, provides a comprehensive view of legitimate and fraudulent behaviours. This allows Adobe customers to approve more transactions in real-time while reducing friction for legitimate customers.
With this collaboration, Magento merchants can leverage a Magento plug-in to streamline the integration, enabling them to go live with Forter nearly instantaneously.
Prima Coffee selects Brightpearl and BigCommerce for the perfect eCommerce blend
Prima Coffee has opted for the combination of Brightpearl and BigCommerce to supercharge its daily eCommerce offering. Deployed in just 90 days, the Kentucky-based firm now has a retail-focused digital operations platform in Brightpearl that will improve inventory accuracy and aid its multichannel expansion as it sets off on the next stage of growth. Founded in 2009, in Louisville, KY, Prima prides itself on providing top of the line coffee equipment, selling directly to cafes, restaurants, and consumers across the U.S.
BigCommerce's eCommerce platform was selected to provide a flexible foundation for an online store. The platform is built to delight the modern shopper and integrate seamlessly with Brightpearl's operations platform that is built for retail.
In order to support its pending website migration to BigCommerce, Prima wanted an operational solution that was easily integrable with its ecommerce store and quick to implement. With several existing sales channels being added and an eye on further expansion into third-party marketplaces such as Ebay, the firm also needed to address wider issues with its inventory accuracy.
All aspects of Prima's business are now readily accessible through one centralised solution which will greatly enhance inventory visibility, whilst the automation of key workflows removes the need for complicated manual processes in the warehouse, allowing Prima to ship with increased speed and accuracy across all of its channels.
As Prima continues to grow, the reporting capabilities provided by Brightpearl will afford the firm a real-time picture of product and customer insights, providing the basis for data-driven decisions and making the daily grind that little bit smoother.
Transmira partners with Kognition to develop solutions for intelligent architecture and smart cities
Transmira, a start-up company pioneering experiential reality (XR) technology is partnering with Kognition to develop digital transformation solutions for augmented smart cities and intelligent architecture. Kognition is a Philadelphia-based business building enterprise artificial intelligence (AI) technology for commercial property
Transmira and Kognition will collaborate as part of a consortium of XR companies to develop and implement state-of-the-art technology. The consortium will vanguard best practices to create the next generation of smart cities and intelligent architecture. This includes stadiums and arenas, office buildings, retail centres, university campuses, hotels, airports, and more.
Massive global changes have affected the way people work, play, shop, and socialize, creating the need for innovative new ideas and disruptive business practices. Cities of the future will be defined by transforming buildings and venues into intelligent architecture that is smart, responsive, interactive, and sustainable.
The consortium of XR companies will leverage both new and existing technologies, bringing together augmented reality, virtual reality digital twins, integrated Internet of Things (IoT) sensors and devices, blockchain technology, 5G, edge-computing and hybrid cloud, AI and machine learning.
End-to-end solutions for large-scale buildings, sports stadiums, and entertainment venues are available immediately with expanded features and worldwide offerings that will be available from Summer 2021.
Demand Exchange launches knowledge management and content syndication service for BIMA members
BIMA, the UK's largest digital and tech community, has joined forces with knowledge management and lead generation platform Demand Exchange (DX) to offer its members a powerful new way to raise awareness of their work and their thinking, and to drive new business.
DX already powers the Resources Directory on the BIMA website, which enables members and visitors access to reports, white papers, and webinars from suppliers across the digital industry. Now DX is also offering BIMA members the opportunity to use the same technology to promote themselves across more than 100 marketing and IT publications that already partner with DX, as well as to DX's Digital Doughnut network of more than 2.5 million digital marketers around the world.
The ability to post content on the BIMA website has long been a benefit of membership. With Demand Exchange's involvement, members can now post more of their whitepapers and reports to take their thought leadership to an even wider audience.
For BIMA, the advantages of partnering with DX include:
Providing a content syndication service to members– enabling them to promote their content to other BIMA members, visitors to the BIMA site, and DX's network of publishers and marketers.
Delivering a better experience to site users – making it easy and more intuitive to find the right content.
Creating more reasons to visit the website – particularly for non-members.
Breaking down data silos – bringing together data about webinar attendance, content downloads, and member behaviour in one place.
Future-proofing data collection – All DX processes are fully compliant with GDPR, with all the required opt-ins in place. DX also verifies all data collected before passing it on to BIMA or its members.
3PL Central acquires Skubana, expanding inventory and order management offering for eCommerce
3PL Central, a cloud-based Warehouse Management Systems (WMS) has acquired Skubana, an inventory management system and eCommerce operations platform. With this acquisition, 3PL Central expands its supply chain technology offering to include intelligent order routing and inventory management. The acquisition creates one of the first software solutions to deliver an integrated fulfilment solution from the shopping cart to the warehouse floor.
The combined company aims to fill a gap in the eCommerce and omnichannel ecosystem. Traditional software solutions track order and inventory status with limited ability to decrease costs or accelerate the delivery of goods to consumers. Third-party logistics and supply chain companies are adept at physically moving goods through the supply chain. However, they often do not offer the level of visibility and control expected by modern eCommerce companies.
The combination of Skubana's intelligent order orchestration with 3PL Central's extensive network of warehouses offering eCommerce fulfilment and retail replenishment is expected to open a new chapter in software. 3PL Central says it allows companies to have the inventory they need, where they need it and when they need it.
The acquisition enhances 3PL Central's technology offering and opens up a broader market reach to organisations involved in omnichannel sales and fulfilment. The acquisition comes during a time of accelerating growth for 3PL Central. The company has seen a year of unparalleled eCommerce order volume increases through its WMS of nearly 46%. 3PL Central has seen approximately 63% YoY growth in order volume through the first quarter, with continued expectations for growth.