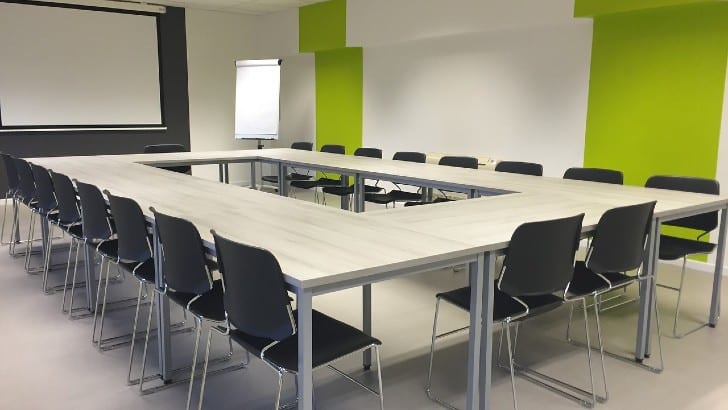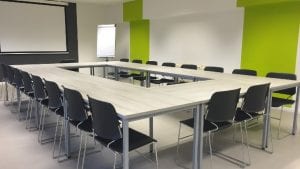 Kimble has held the first meeting of a new Enterprise Advisory Board. It brings together peers from major professional services organisations that are also some of Kimbles largest enterprise clients. The new board will share challenges and insights between each other and with Kimble to help direct product strategy.
The board brings together leaders from at least ten of Kimble's largest customers. According to Peter Fitzpatrick, Kimble's Chief Adoption Officer, the intent is to limit the total number to twenty. The membership will increase only as Kimble invites new candidates.
To Enterprise Times, this feels like a combination of user group, industry group, and advisory board. The members will certainly benefit from sharing experiences and making connections with each other. Kimble intends to bring a: "real and lasting value to each customer's respective organization."
It will enable Kimble to have a sounding board for its largest customers in a single forum. Customers can highlights issues and opportunities to the Kimble leadership who can then bring them to a resolution quickly. Fitzpatrick noted: "We hope to make the Kimble EAB the premier executive resource in the professional services industry, something that will take on a life of its own. The founding members of the EAB will be instrumental in shaping what this board becomes."
The initiative was developed by Fitzpatrick and Lucy Butterton, Head of Customer Adoption at Kimble. Sarah Edwards, the newly appointed Chief Product & Strategy Officer, supported its creation and attended the first meeting. She commented: "We've just had our first global enterprise advisory board meeting. One of the ideas that I've helped to drive is getting closer to our bigger customers. Part of that was hearing from them what they see as the priorities in Kimble and how Kimble can help them moving forward."
The Advisory board
It is no surprise that the first meeting was virtual. Kimble intends to hold quarterly meetings and alternate between physical and virtual. Fitzpatrick acknowledges this is difficult initially. He commented: "Our plan is to have the next few EAB sessions as virtual sessions, with a goal to have the sessions move to be a mix of virtual and face to face sessions, as health restrictions allow."
The founding members of the new Kimble Enterprise Advisory Board include:
While the first topic was already decided, the board itself will determine its structure, agenda, and topics for future discussion. The majority of the future topics will be proposed by the EAB members, though Kimble will propose a minority. This is a sensible approach as it allows Kimble to test any major product innovation idea while listening to their biggest customers' current needs.
Inaugural meeting
The first meeting had introductions from the Kimble Leadership team, including Chief Executive Officer Sean Hoban, co-founder Mark Robinson, Chief Operations and Finance Officer Steve Sharp, Chief Customer Officer Geoff Pople, Chief Product & Strategy Officer Sarah Edwards, and Chief Sales Officer Daniel Keating.
The main discussion revolved around resilience. This is a hot topic at the moment, as Roger Trapp highlights in a recent Forbes article entitled: "Resilience Is The Key For Leaders In Professional Services Firms". He wrote: "The result is that leaders have many more challenges ahead as they work out what the hybrid workplace will look like for organisations and individuals alike. Resilience will continue to be key."
The first meeting appears to have been a success. Stephan Dusold, CIO at GFT Technologies SE, commented: "I believe it is an excellent idea to understand client needs and business views first-hand and consider them in the product – for the benefit of clients and product alike. The inaugural meeting was facilitated professionally, which set the stage for an involved and very insightful discussion. I am looking forward to seeing this develop into a very instrumental platform for Kimble and Kimble clients."
Other founding members were equally enthusiastic, with Brian Mizelle, Senior Director at Synopsys, Inc adding: "I joined the EAB as an opportunity to collaborate with peers at other organizations who are utilizing Kimble in an effort to both learn and hopefully shape the future of the solution. It's exciting to be part of something that is both integral to our business and yet try and think outside the bounds of our usage to help with its future growth and success. With our investment in Kimble, it's important for Synopsys to see the product continue to evolve and the company to continue on its positive trajectory in the market."
Enterprise Times: What does this mean
In creating the EAB, separate from its product advisory boards, Kimble has ensured it understands the strategic issues that organisations currently have. Sometimes product advisory boards are bedevilled by the same challenges that user groups face, focusing on the minutiae rather than the bigger picture. There are advantages for the members in terms of networking and building relationships between organisations, as well as gaining an understanding of how challenges are being solved in other organisations.
It isn't clear how many positions are available in the EAB, as Kimble's list may not be complete. The EAB does need to consider its gender diversity credentials as all listed members are male. This may be a reflection of gender diversity in professional services leadership. Perhaps a future topic for the EAB?