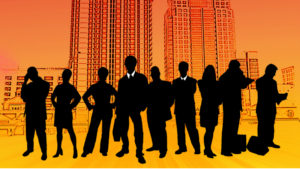 Further to its recent investment from Accel KRR, Kimble Applications has unveiled an expanded and restructured Executive Team. Key to the new structure is the appointment of Sarah Edwards as Chief Product & Strategy Officer. She also maintains her position as CEO of International.
"Daniel Keating, the current President of Americas, adds the role of Chief Sales Officer. There are two new additions to the team, both of which have been working in Kimble for some time. Tim Fitzgerald was promoted to Chief Marketing Officer, assuming the role vacated by Mark Robinson, co-founder last year, and Kylie Gaouette is appointed Chief People Officer. Robinson continues to sit on the executive committee and is still deeply involved in the company.
Sean Hoban, Kimble CEO, and co-founder commented: "This shift is rooted in one of Kimble's major objectives for 2021 — to create and sustain an efficient and holistic global organizational structure."
One factor of that is the balance between exec members in the US and those in Europe. Both are important growth areas for Kimble as it looks to accelerate its growth, especially in the US, Germany, and the United Kingdom. Hoban added: "This global alignment ensures that the entire Kimble organization has quick and easy access to information and leadership guidance."
Kimble focuses on its product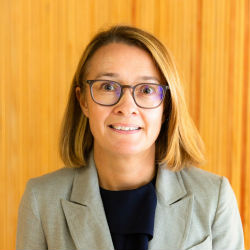 Enterprise Times spoke to Sarah Edwards about her new role. She now oversees a growing team of product managers as part of a new product management function at the organisation's centre.
Edwards commented: "In my previous roles at Kimble, as Head of Solution Engineering and as CEO for International, I've worked closely with a great deal of our customers and other professional services organizations looking at PSA, understanding the challenges they're facing in their businesses and how PSA can help them overcome those challenges.
"As I take on this new role, I'm eager to continue to hear the needs of both our customers and the market at large and to translate that understanding into a product roadmap and go-to-market strategy that speaks to the evolving importance of professional services worldwide.
"In the weeks and months ahead, I see a clear mission for myself and for Kimble: to build an industry-leading product management team who work collaboratively to envision, discover and deliver world-class solutions that help our customers exploit new business opportunities and help solve their business challenges."
Why now?
Why create a product management function in Kimble now?
"Primarily, we want to get closer to the customer and the market without thinking about technology. We had a product management function, but it was embedded in engineering. We want to pull that out and support the continued growth at Kimble to scale the teams and the processes."
How is that different from the solution engineering function you ran before?
"The solution engineering team tends to have a breadth of knowledge, whereas what we're building now is a team who have depth in their area of speciality. I've got product managers covering the functional areas, resourcing delivery, finance, and operations. Then technical product managers who are more focused on integration.
"We want to continue making integrations easier, particularly as we move into bigger and bigger organisations with a wider enterprise landscape. We've also got someone focused on the platform. How do we leverage the power of the platform? Ensure we can scale as we move into larger and larger customers. There is also a much more focus on enablement? How do we make sure all of our customers, current and new, really make the most of Kimble?"
What are you planning to do?
"One of the things with Kimble is we've got a lot of functionality. One of the challenges or opportunities for us is how do we make sure our customers can maximise that? How can we make sure they understand what functionality they are using or they're not using? How do we help our customers understand what's applicable to them, and is going to help their users, whether you're a resource manager or a Delivery Manager, or consultant and get the most out of Kimble/"
Achieving customer-centricity
Why is this important for customers?
"Ultimately, because they want to get the value out of Kimble. How do we help our customers make better decisions sooner? How do we drive time to value and predictability? We need to get closer to the individual users of Kimble. It's quite a big community of users, whether you're a resourcing manager or a delivery manager. We've got product managers who are now specialising in that."
How are you going to achieve this post-pandemic with remote working more common?
"We've made a really good start. We've just had our first global enterprise advisory board meeting. One of the ideas that I've helped to drive is getting closer to our bigger customers. Part of that was hearing from them what they see as the priorities in Kimble and how Kimble can help them moving forward.
"We do a lot of things remotely. We're now setting up a lot of focus groups with our users. Where we can see our users using the system and how they're using it, we can do that just as well, to be honest on Teams or Zoom. Yes, we'd love to when we can meet more people face to face, but I don't think it's stopping us driving change and listening to, and meeting with our customers, even when it's remote."
Where is Edwards taking Kimble's product strategy?
What about product strategy – what is the direction?
"We have a very complete solution. It's how do we make that easier and more engaging for the individual users of Kimble? Ultimately, for customers, can they make their jobs easier? Can they deliver value across the different communities of users? How do we continue to deliver self-service functionality that's adaptable, that's easy for customers? They're going to grow, and they're going to change. How does Kimble support that growth? It is continuing with the vision and strategy we've had for some time. How do we make better decisions sooner, drive predictability and time to value?"
Has the pandemic changed anything?
"There's much more focus on predictability. The only other shift is how we help customers make the most of the investment and what they've got, which has been a big focus for existing customers. Also, collaboration, we've adapted very well to working remotely, and so have our customers. How do we support collaboration across different teams when they are in remote settings?"
What are you hoping for from the Salesforce acquisition of Slack?
"We had a session on it yesterday. I'm hoping that will drive and open up the opportunity for us to lead the way with some real innovation as to how Kimble drives improved collaboration between different teams and automating processes. You create a Kimble project, and it automatically sets up your Slack channel that your project team can then collaborate through. There's a lot of opportunities for us to start to leverage the investment Salesforce has made in Slack, and that's most definitely on our roadmap."
On innovation
What new ideas do you want to bring to the role?
"Ideas around how we get closer to our customers, and the markets, the enterprise advisory board. We're driving much more regular engagement and focus groups with our customers. Also, innovation and creative thinking is something I've driven as part of my solution engineering role at Kimble. I've got the industry background and knowledge. I know Kimble really well. I'd like to focus now on how we help our customers make more use of what they've got, make it easier, and drive innovation.
"One of the big things that came out of our enterprise advisory group is with a PSA. It's all about the data. We want people to put data into the system, so we've got accurate forecasts. But what value do we give them in return? How do we make sure that from an operational reporting perspective, every user within the system has got the insight and the information they need to make the right decision sooner?"
Kimble will also soon launch the Kimble Academy which will extend the existing training options available to customers, and one presumes partners.
Enterprise Times: What does this mean
These changes demonstrate how Kimble Applications is maturing and setting itself up to succeed. It now has a product organisation that can help ensure it focuses on delivering a best-in-class product. For Fitzgerald, who has led Global Marketing since 2019, it recognizes his success in building the demand generation, business development, product marketing, content, and social teams. He now has a wider remit and can bring a holistic focus to the company.
The appointment of Gaouette to Chief People Officer Kimble's first is also noteworthy. Not least because the most important asset of any professional services organisation is its people. The Kimble founders all worked in the industry, and Kimble now has a spokesperson at a senior level who can share insights around talent.
Gaouette commented: "I'm excited to join Kimble's Executive Team and ensure that, as Kimble's leadership develops ambitious plans for 2021 and beyond, that the voice of the employee is heard. We want Kimble to continue to be a truly outstanding place to work and an attractive company for the highly-skilled resources we hire and onboard; all to support our mission of providing market-leading solutions and services to our customers."