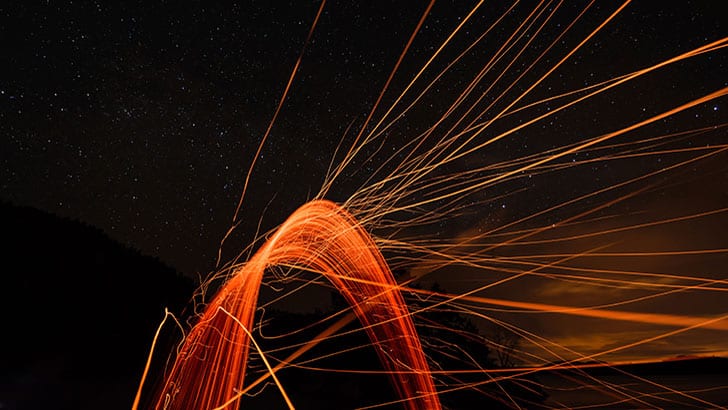 HelpSystems has published its seventh annual IBM i Marketplace Survey. It shows that use of the IBM i platform has surged during the pandemic. What makes this growth more interesting, is that most of the growth has been on-premises or in private datacentres not in the cloud.
Tom Huntington, Executive Vice President of Technical Solutions, HelpSystems, and author of the survey, comments: "The impact of COVID-19 is strongly evident in this year's survey results. IT teams have been occupied in facilitating the rapid transition to remote working. Consequently, challenges around remote access to IT functions and increased security risk have been key concerns.
"With remote working set to continue, organisations will have to balance immediate operational demands against the need to make progress on the strategic cloud application migration projects that will deliver value over the long term. Businesses that are struggling to achieve this balance with in-house resources should consider engaging support from professional services to ensure they maximise the value of their investment."
Enterprise Times spoke with Huntingdon to get more clarity on the report.
IBM i, a bright spot for IBM
IBM recently announced its fourth-quarter results. With a 6% slump in revenue across the quarter, any success is important. While IBM Cloud is the most successful division, the IBM z and POWER teams, also had a good quarter and successful year. It is not just IBM Watson and as a driver for POWER. The ongoing success of IBM i should not be underrated.
The survey shows that 2021 should see another good year for POWER9 and IBM i. 42% of the survey respondents are already using POWER9 systems. In 2021, 58% expect to upgrade their systems. That breaks down to hardware (6%), software (23%) and both (29%). Some of those users are upgrading existing POWER8, but the majority are transitioning from older hardware.
The same transition is being seen in the software. 2019 and 2020 saw a lot of users transition to IBM i version 7.3. 2021 will see v7.4 begin to gain traction as customers move away from v7.2. IBM has already set out its roadmap, which sees the operating system being supported beyond 2032. With all the uncertainty of 2020 and already in 2021, this longevity will convince many customers to stay on the platform.
It's not about AI and ML but traditional business applications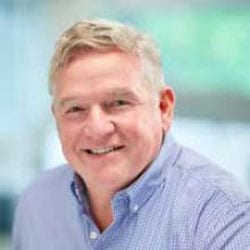 One of IBM's advantages for POWER9 is its ML and AI support. But this, according to Huntington, is not what the survey shows. He said: "The bulk of the customers that we deal with in our space, are running straight POWER9 CPU, not GPU." In the survey, AI is a long way down the workload stakes.
The reason for this, Huntington says, is: "Traditionally, IBM i customers are business application users. ERP, CRM, customer inventory, warehousing, distribution, numbers and transactions. This is because IBM i comes with its own database integrated into the platform."
Another appeal for these customers that Huntington calls out is its scalability. He references an ATV outdoor recreational company whom he says: "Have been able to take and double their workload and stay on IBM i. Have they run out of memory? No. Have they added more processors? Yes, they've done that with adding more servers. The partition or the VM that they're in, they can add more processes, more memory, more storage on the fly."
While the hardware can scale, there is a growing skills gap that is causing some concern for IBM i customers. IBM encountered the same issue when it revitalised its mainframe platform. To counter that, it started the Master the Mainframe competition. Huntingdon thinks it is time for a similar move for IBM i.
Long live the datacentre but the cloud is coming
With all the focus on cloud and the explosion in cloud adoption caused by the pandemic, IBM i is bucking that trend. According to the survey, over 84% run their IBM i workloads on-premises. However, there is some move towards the cloud. 10% are looking at a hybrid model, while 6% are committed to moving their workloads into the cloud.
Huntington says that the majority of customers HelpSystems sees using IBM i are in financial services, especially banking and insurance. These are organisations that, despite cloud, still run their own infrastructure. He points out that many of the key apps used by banks are centred around the IBM i platform.
Huntington calls out mortgage brokers, banks, and even credit unions among those who have already moved to the cloud. However, this is not a public cloud but private cloud due to regulatory and data security concerns.
What is holding back adoption of IBM i in the cloud? It's not availability. While IBM might have been slow to provide cloud support, its partners have not. Skytap and Meridian IT are just two MSPs who are offering cloud-based instances of IBM i. Three years ago Brad Schick, CTO, SkyTap talked to Enterprise Times about the cloud, AIX and IBM i. Since then, it has seen increasing interest in its cloud options.
Enterprise Times: What does this mean?
IBM i is a platform that has been in use since 2008. IBM has already said it will continue through 2032 and even longer. Importantly, for many users, that longevity offers them stability for core business systems. It allows them to focus their spending and risk on customer-facing systems without disrupting those systems they run their business on.
IBM i is also a platform that is still growing, much to many people's surprise. What helps it is the tight integration with the database and, more importantly, the IBM POWER platform. The ease with which customers can add processors, memory and storage makes it scalable, which customers like.
That most installations are predominately in corporate-managed data centres says much about the platform's value. However, change will come and, although cloud use is currently low, it will continue to climb. It will be interesting to see how quickly and if we see new MSPs come into this space given the growth throughout 2020 and projected for 2021.