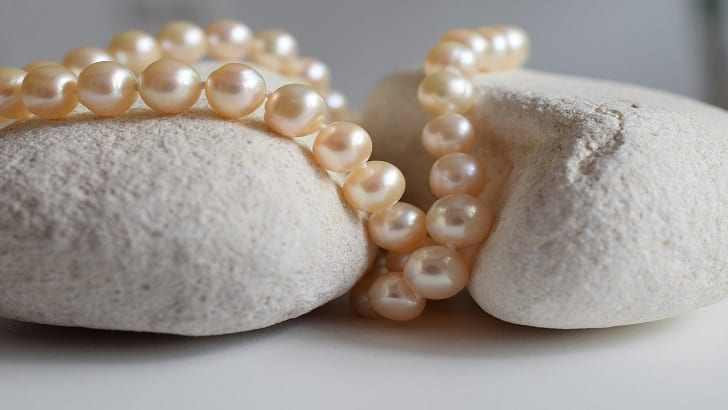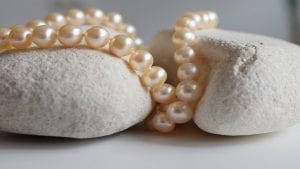 High-end fashion retailer Zadig & Voltaire has recently gone live with Aptos' Allocation & Replenishment and Commercial Buying Session solutions. The implementation provides Zadig & Voltaire with a centralised planning platform to unify its buying, allocation and replenishment processes across its stores and online channel.
Founded in 1997, Zadig & Voltaire is a French high-end brand that designs ready-to-wear clothing and accessories. The Parisian house has grown consistently to 350 points of sale across 30 countries throughout Europe, Asia and the US. In addition to its stores, Zadig & Voltaire merchandise is available through its website, and through retailer partners worldwide.
As its commercial enterprise has grown, both in scale and complexity, Zadig & Voltaire recognised the need to optimise its retail planning activities aligned with its multi-channel distribution strategy.
Fragmented backend processes
"In the past, our planning and buying activities were highly fragmented and supported by heterogeneous systems," notes Nicolas Gand, Chief Operating Officer at Zadig & Voltaire.
"With Aptos' platform, we benefit from an end-to-end automated process. This frees-up time for buyers, planners and the supply chain team while optimising inventory levels and positioning throughout our network."
Gand added: "All users of the Aptos system are contributing to a single, integrated workflow. The pandemic requires new levels of resiliency and a stronger omnichannel presence. Aptos has helped us to digitalise key processes, such as buying. In addition to plan merchandise for stores and online in a much more efficient and customer-centric manner."
With Aptos' Planning solution, Zadig & Voltaire can handle a complete range of critical merchandise planning functions. This includes the generation of product plans, product buys and product delivery. Once merchandise financial targets are set within Aptos Merchandise Financial Planning, Zadig & Voltaire utilises Aptos' Commercial Buying Session solution. Zadig & Voltaire's managers who visit the showrooms will select the mix of products for their region. They can then strategically place orders.
Adopting technology to the new reality
The current requirements of social distancing and reduced business travel has impacted how buyers can work. Aptos' Commercial Buying Session also offers the option for buyers to virtually navigate the collection. Buyers can then select the best products for their specific locales.
As the product nears delivery, Zadig & Voltaire relies on Aptos Allocation & Replenishment. The platform executes the initial allocation against the assortment plan and local needs. It automatically replenishes additional product to locations based on sales trends and forecasts. Then reallocates remaining products to specific locations to maximise sales, margins and inventory velocity as the product lifecycle progresses.
"As retailing becomes more global and consumers adopt a digital-first approach. Retailers have to prioritise digital transformation in a way that streamlines operations. This also requires bringing business closer to the needs of the consumer," said Aptos President and COO Steve Towe.
"Zadig & Voltaire is doing just that as they build a global, omnichannel-ready retail model. The strength of collaboration with customer, expertise of their team and importance of this project led to a successful implementation. Despite the constraints caused by COVID. Aptos greatly values our relationship with this rock 'n' roll inspired retailer," Towe concluded.
Busy times for Aptos
In 2020, Aptos commissioned research into shopping behaviours around the globe and the ability of retailers to keep up. The report noted that shopping behaviours are shifting rapidly as more channels and touchpoints are becoming increasingly important to  shoppers. However, retailers appear to be falling behind in meeting customer expectations.
The company has recently entered into a definitive agreement to acquire LS Retail. LS Retails develops and provides all-in-one software solutions for retail, hospitality, food service, pharmacy and forecourt businesses. The company solutions are sold, implemented and supported through a strategic global network of channel partners. This partnership services more than 80,000 customer sites in over 140 countries. Its customer base spans fashion boutiques, electronics stores, furniture giants, duty-free chains, restaurants, hotels, pharmacies, coffee shops, gas stations, convenience stores and more.
In September 2020 Aptos acquired Revionics a provider of science-based pricing, promotion and competitive insight. The company's solutions feature advanced AI and machine learning capabilities. Revionics' cloud-based price optimisation solutions support as a natural extension to Aptos' Merchandise Lifecycle Management suite. The solution allows retailers to optimise every aspect of the product lifecycle.
Enterprise Times: What this means for business?
Analysts appear undecided on the impact of a global slowdown on luxury retailers. A recent Brightpearl report suggested 5% of respondents were looking to buy luxury apparel such as designer handbags over the next 12 months. Who wears a suit at a zoom meeting?
Consequently, retailers have to take stock and tighten up their omnichannel ready retail model. From experience, stock replenishment and buying processes were always problematic with luxury brands. In an era of virtually limitless choice, a sustained competitive advantage only comes to retailers who truly understand their customers. Giving customers what they want and why they buy.
Zadig & Voltaire has centralised its planning platform to support buying, allocation and replenishment processes across its stores and online. As the pandemic calls for new levels of resilience, Zadig & Voltaire has utilised virtual Aptos solutions. This should ensure that the company is able to deliver in the digital-first world.