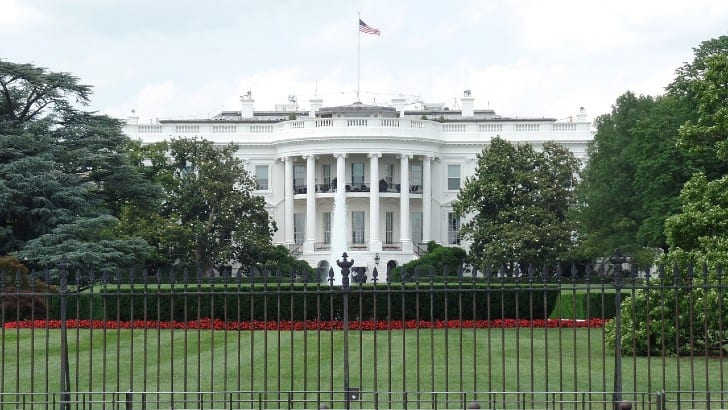 Joe Biden became the 46th President of America amid the biggest crisis the world has seen for decades. The big news of the week was the acquisition of Wrike by Citrix, bringing further consolidation in the work management sector. Aprika unveiled the latest version of its PSA software, in a year it expects to grow. Jitterbit launched an integration platform for HCM, seeing a market gap to help firms connect their different HCM applications.
"RPA is dead. Long Live RPA" is the title of an interesting podcast with Claus Jepsen published last week. He explored how the next generation of RPA is embedded within solutions rather being added to them. Enterprise Times also spoke to Andy Trimmer of Simply Asset Finance about his hybrid architecture and why he does not opt for a single platform.
Pick of the week
Deltek has published a report entitled "Impact of the Administration Transition, 2020-2021". It looks at how the Biden administration will impact the federal contracting wallet. The report highlights that the key areas for the new administration include economic recovery, healthcare, immigration, climate change, national security, technology and government operations. Key findings include:
Near-Term Priorities: The Biden Administration's near-term priorities will address a multitude of policy changes that require immediate attention. Among them, COVID-19 response, economic recovery, national security, immigration and climate change.
Reshaping Management Initiatives: The majority of IT, acquisition and process initiatives developed or expanded in the Trump Administration will likely remain in some form. However, most will be "rebranded" or reshaped to align with Biden Administration priorities.
Small Business Prioritization: Small business recovery is central to President-elect Biden's economic policy. It includes plans for additional financial resources, outreach and contracting policy changes to carve out more small business contracting opportunities.
Alignment with New Priorities: Major program changes are unlikely in the early days of a new administration. However, contractors should be prepared to make program adjustments on current contracts to align with new priorities, methodologies or metrics established by the new administration.
FY 2022 Federal Budget: President-elect Biden's strategy for handling the next budget submission is unclear. At a minimum, contractors should expect changes to budget priorities in healthcare, immigration enforcement, R&D, environmental justice and national security.
Acquisitions
Upland Software acquired Second Street, a leading audience engagement cloud software platform. Upland paid $25.4 million on handover and is holding back $5 million subject to indemnification claims. It will increase Upland ARR by just over $9 million.
Appointments
Billtrust appointed Greg Hanson as Chief Product Officer. Hanson will drive product development, design, delivery and roadmap strategy for the leading B2B integrated payments firm
Execution Management Systems (EMS) vendor Celonis appointed Dave Peterson as Chief Marketing Officer and Christian Flaccus as Chief Design Officer
Cleo is looking to accelerate its channel strategy and has appointed Vipan Mittal to lead the initiative.
Jenzabar appointed Mike DiComes as Vice President of Customer Success, and Omer Riaz as Vice President of Strategy and Innovation.
KCS has appointed Noel Burke as its New Business Sales Executive, responsible for both Republic of Ireland and Northern Ireland.
Skillsoft appointed Rashim Mogha as Customer Market Leader, Leadership and Business Solutions. She previously held leadership positions at VMware, Amazon Web Services, Oracle, and Automation Anywhere.
Visma has signalled its intent to increase acquisitions in Finland by appointing Anssi Puolakka as M&A Manager in Finland.
Business
ECI Partners, the leading growth-focused mid-market private equity firm, has invested in CIPHR, a leading UK provider of HCM software solutions. ECI Partners has taken over from LDC as the main investor who has exited CIPHR.
Domo has achieved Premier status in Snowflake's Partner Connect Program. Domo's new high-speed federated connector is now certified for Snowflake's platform.
DronaHQ has launched a new marketplace for screens, following on from its template App marketplace.
A new integration between ECI MarkSystems ERP and INSEARCH Interactive's IDA Pro Cloud Software Suite is now available. The integration will enable MarkSystems users to increase engagement on their websites by offering website visitors an interactive sales and virtual design centre solution through INSEARCH with relevant, up-to-date market insights based on housing information in their MarkSystems solution.
Kimble Applications has provided an update with some useful links around dealing with data protection post Brexit.
Intuit updated Intuit Aid Assist (IAA), a free website with two interactive tools. The first helps eligible small business owners and the self-employed assess their eligibility for federal relief. The second is a tax credit estimator tool that can help businesses identify what savings they may qualify for under the federal tax code.
Mendix, a Siemens business, has launched in China. Launch customers include SAIC Motor, CIMC Vehicles, and Foxconn affiliate Maxnerva Technology Services.
The Nuxeo Cloud Platform and the implementation of supporting AWS systems and AWS infrastructure has earned Certified status for information security by HITRUST.
Ramco Systems announced a global partnership with HERE Technologies to embed location intelligence in its Logistics ERP platform. Ramco will use HERE's routing APIs to compute accurate ETAs (expected time of arrival) based on historical and real-time traffic conditions, movement of hazmat materials, and truck attributes, thus enabling improved customer satisfaction.
Totalmobile has partnered with Mitie to integrate a new smart locker feature for workplace deliveries into Mitie's Pinpoint platform.
Dixon Hughes Goodman (DHG), has formed a strategic partnership with Trintech. It will provide Trintech Cadency as part of its portfolio to empower finance & accounting (F&A) teams to drive real-time financial intelligence to executives and add strategic value to the enterprise.
Customer
Cloud Coach revealed that Mary Tagler, a Salesforce MVP, used Cloud Coach to manage her wedding in a Salesforce development org. She commented on Twitter "I Used @Cloudcoach milestones to project plan all of the tasks so nothing got overlooked"
The world's leading healthcare apparel and footwear company has chosen to implement Jesta's cloud Vision Sourcing & Demand (S&D) SaaS application. It has not revealed the customer name.
Mavenlink published a case study about how Appetize moved to Mavenlink to track projects. Appetise can now forecast up to 12 weeks away, is delivering 40 projects a quarter and leverages Mavenlink's integration to Salesforce.
Yorkshire Building Society has built an online mortgage calculator using OutSystems platform. The solution has helped to increase conversions by 54%.
The Country Music Association has selected CoreXM and Vision Express selected Qualtrics CustomerXM.
UKG highlighted that ProcessBarron, a leading industrial equipment manufacturer, uses UKG Pro Recruiting and UKG Pro Onboarding to simplify compliance and is using the UKG Pro mobile app to transform the employee experience.
Product
Adamant Lane AG announced that LiquidityHub for Corporates platform is now available on SAP App Center. LiquidityHub for Corporates integrates with SAP Cloud Platform and SAP ERP and delivers digitized supply chain finance processes to customers.
Agiloft launched its AI-powered contract management software on Salesforce AppExchange.
CEIPAL's AI-Powered Recruitment & Talent Management Platform is now available on the SAP App Center.
The ifb group packaged solution for IFRS 17 accounting is now available on SAP App Center.
On Monday.com, it is now possible to resize and move items within both Gantt and Timeline views. It also unveiled item cards, a new form that displays item data on a single screen and eliminates scrolling to find user needs. Kanban boards were also enhanced; users can see four rather than three team members against a task, and dragging columns became more visible.
Version 6.6 of the Oriana low-code platform is now available. The release contains six bug fixes, eight improvements, and 11 brand new features. Included in the new features is the new Effector Integration Service (EIS) supporting REST integrations.
Integrated to SAP Fieldglass the Recruiter.com Video solution is now available on SAP App Center.
Teamwork has introduced the concept of business Hours into its solution. This enables business leaders to understand better when support is delivered and how teams are working. The update also allows automatic responses to be sent out of business hours to service enquiries.
Research
Based on data from more than 4,000 customers and hundreds of technology executives from Global 2000 and Fortune 500 firms, Automation Anywhere has published its latest RPA impact report. "Now & Next: State of RPA", found that 63% of companies surveyed have deployed or are actively scaling RPA. Other key findings included:
67% of new customers opted for cloud-RPA due to the speed of deployment and flexibility it provides as remote work remains in effect in many organizations.
57% of organizations expect to invest more in RPA and intelligent automation to increase employee productivity and improve the customer experience, with the number of bots projected to double in the next 12 months.
78% have realised the expected gains from deploying RPA, including increasing productivity.
Kofax published Part 3 of its Intelligent Automation Benchmark Study, a Forrester Consulting thought-leadership paper commissioned by the company.
MHR partnered with Accountancy Age to publish "The Road to 2022", a report based on the responses from 200 respondents in top finance positions. It found that finance teams have become more strategic in business. Key findings included:
More than 81% of finance executives predict they'll be seen as controlling budgets and expenses within their company by April 2022.
76% expect their employer to invest in updating skills for finance employees.
83% predict finance will become a more trusted business partner to non-finance departments.
Research by Sage shows 375,000 UK SMEs have exportable goods but are not currently doing so. It called on the government to facilitate international trade to unlock an annual £290 billion in the economy through a rise in export revenues. It recommended the creation of an SME Trader Support Service for small businesses that are new to trading.
UKG published its second annual study: "Retail's 2020 Post-holiday Season Review". Based on 300 responses from 300 retail managers in the US, it found that only 43% fully met their hiring goals, and only 1 in 3 felt their stores were prepared. This is despite more than twice as many investing in talent acquisition (52% vs 23%) and onboarding technology (50% vs 19%) in 2020 compared to 2019. Other key findings included:
92% of retail managers observed COVID-related anxiety among store staff.
81% said employees felt stressed or anxious at least once a month.
Recruitment strategies varied between and large and small retailers. Larger firms offered more flexible working, whilst smaller ones offered better perks.
41% reported a noticeable decrease in year-over-year holiday sales volume in stores—and staffing issues are partly to blame.
The Zendesk Customer Experience (CX) Trends Report 2021 shows the customer experience is increasingly crucial to business success, and that the most successful companies are adopting new technology at record speed. Findings included:
75% say COVID-19 sped up technology adoption at their companies.
63% of companies say their organization prioritizes CX more than a year ago.
64% of customers have tried a new way to get in touch with customer service in the last year.