Citrix has entered into a definitive agreement to acquire Wrike for $2.25 billion in cash. This is 16x the $140 million unaudited SaaS ARR that Wrike ended 2020 with. With Wrike maintaining a growth rate of 30% it is still 11.8x the upper end of projections for what it will end 2021 with. The deal brings to an end the majority ownership by Vista Equity partners and provides them with a substantial exit. That deal in 2018 valued Wrike at around $800 million according to the Wall Street Journal.
Citrix makes a strategic play
The deal is the biggest in the history of Citrix. It is a major bet by the company known for providing the technology for people to work effectively and collaboratively wherever they are. The Wrike work management platform is a natural addon in some ways for Citrix. It will extend their solution from being pure technology and into the working life of employees. There is a lack of integration between the two solutions. User have been requesting one between Citrix Sharefile and Wrike since May 2019. Those users should now be happy that their request is more likely to happen sooner rather than later. This might indicate a lack of significant overlap between customers.
David Henshall, President and CEO, Citrix, said: "Work today is happening everywhere – at home, in the office and on the road. We believe that in the future, success will go to those companies that can support flexible and hybrid work models and provide a consistent, secure and efficient experience that removes the complexity and noise from work so employees can focus and perform at their best, wherever they happen to be.
"Together, Citrix and Wrike will deliver the solutions needed to power a cloud-delivered digital workspace experience that enables teams to securely access the resources and tools they need to collaborate and get work done in the most efficient and effective way possible across any channel, device or location."
Is this a good deal?
Has Citrix overpaid for Wrike? Possibly. However, it gains a strong foothold in a new market with an additional 18,000 customers to market its other products to. It also brings in 1,000 new employees, though it will need to retain these. However, the acquisition does open up career opportunities for some individuals if they wish to switch to the larger company.
That lack of integration could be a concern in this deal. The deals between Adobe and Workfront ($1.5bn), and Salesforce and Slack (£27.2 billion) already had integrations in place. Nor is it similar to the acquisitions of Changepoint and Clarizen by Planview which consolidates similar organisations. Was Citrix hurried into this deal? Was it running out of substantive candidates to acquire?
Integration should be fixed quickly. What is noteworthy is that this deal may benefit Wrike first and then by extension Citrix. If Wrike can effectively leverage the Citrix sales channels, both its customer base and extensive partner network, its growth may accelerate even faster. If so, this deal may have more in common with that of Qualtrics by SAP. Having completed that deal in 2019 for $8 billion, SAP is now looking to IPO Qualtrics, probably in 2021. That Citrix and Wrike will continue to operate independently after the deal completes, probably in H1 2021, lends weight to this view.
The benefit for Citrix may take longer, with the company not expecting to see a major difference to its 2022 non-GAAP earnings per share and free cash flow. It expects the deal to be accretive from 2023. Does that mean Wrike will focus more on profitability than growth?
Enterprise  Times: What does this mean?
A desperate gamble or a brilliant strategic move? It all depends upon the synergies that Citrix and Wrike can create together, and whether the customers buy into the alliance. At first glance, it seems more likely that Wrike will benefit from the Citrix customer base than vice versa. Over time that may change, especially if the technical integration between the two solutions becomes stronger. Citrix shares jumped on the news, signifying that the markets see perhaps some short and long term positives. Closing at 132 on Friday it reached 136.73 on Tuesday before falling back slightly to close at 135.36. (Source NASDAQ:CTXS)
Citrix has agreed to a senior unsecured bridging loan facility from JPMorgan Chase Bank, N.A. for a $1.45 billion to assist with the acquisition. It intends to fund the acquisition from this, existing cash and investments. Which investments it will realise were not revealed.
Who will be the Citrix competitor most affected by this deal? Microsoft? VMWare? There is still much to be discovered about how this deal and the new group will work together.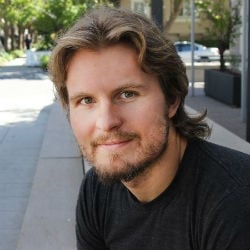 The vision around this deal is both strong and in harmony. Andrew Filev, Founder and CEO, Wrike commented: "When it comes to the future of work, Citrix and Wrike share a common vision and mission: To reduce the complexity and chaos of work and empower every person, team, and organization to achieve their very best. Together, we will unlock the workspace of the future, truly transforming the work experience and equipping people with an innovative set of solutions they can use to exceed goals and keep business moving forward."