Planview has announced its intent to buy both Changepoint and Clarizen. The news comes after the company was sold by Thoma Bravo to TPG and TA Associates for $1.6 billion in November. The combination brings together a leading Portfolio and Work Management solution with the Project Portfolio Management and PSA solutions of both Changepoint and Clarizen. Planview did not disclose terms of the deal which is expected to close in the first quarter of 2021.
The deal sees yet more consolidation in a busy market with the acquisition of Workfront by Adobe for $1.5 billion. Planview has already announced that it intends both Clarizen and Changepoint to remain independent business units. Changepoint CEO Matt Scheuing and Clarizen CEO Matt Zilli will continue in their current roles. They will lead their respective organisations and report to Greg Gilmore, Planview CEO.
Greg Gilmore, CEO of Planview, commented: "In today's environment, enterprises are looking for partners with the vision, expertise, and scale to help them navigate and excel in our all-digital world. Planview, Clarizen, and Changepoint are all leaders, and together, our customers create an exceptional community of PMOs, PPM and Professional Services Automation (PSA) practitioners. Collectively, there is no better platform to drive innovation and fuel the transformation of strategy to delivery."
This will add a significant number of customers and end-users to the Planview Group customer base. Planview currently has 3,500 customers with around a million users. Together the group will have more than 4,500 enterprise customers and 1.3 million end-users worldwide. It brings its employee numbers to more than 1,000.
While most terms were not disclosed, K1, which acquired Clarizen in 2018, intends to retain a minority shareholding in the combined group.
On technology
Enterprise Times had the opportunity to ask some questions about the deal. One of the obvious things is what synergies there are between the three solutions. Is there to be a technology integration strategy?
Gilmore replied: "Post close of the transaction, we will utilize our product management teams to engage customers, industry analysts and thought leaders in considering longer-term product directions. Our goal is to create open dialogue and engage the collective customer community. An exciting aspect of this combination is the potential to accelerate innovation by bringing Lean and Agile as well as innovation management capabilities to the Clarizen and Changepoint customers."
He then added: "Product and commercial integration will take some time, and we will have more to share after closing. Bringing together Clarizen, Changepoint, and Planview puts the company in a unique position to support customers across the globe with solutions that cover the full spectrum of their Portfolio Management and Work Management needs. It also addresses the needs of teams, departments, and entire organizations spanning from mid-market to global enterprises, regardless of their maturity level. Following the close of the acquisition, Planview will have a truly comprehensive and appealing Portfolio Management and Work Management product portfolio to offer customers."
What about investment into R&D?
Gilmore noted: "Planview will continue to invest and support the Clarizen and Changepoint product lines as standalone solutions."
It feels like the acquisition, is in its early days. The deal has been done, but the planning of any integration is yet to happen. Gilmore shared: "Product and commercial integration will take some time, and we will have more to share after closing. Following the close of the acquisition, Planview will have a truly comprehensive and appealing Portfolio Management and Work Management product portfolio to offer customers."
What will change?
When ET asked Gilmore whether Planview would look to invest in Sales and Marketing, he replied: "The Clarizen and Changepoint brands have awareness with their core audiences and have built positive equity in the marketplace. We will retain these brands and quickly associate Clarizen and Changepoint with Planview, bringing these brands into the Planview brand architecture within a few quarters.
"This will be utilized in both marketing communications as well as representation within the Clarizen and Changepoint products. Specific details on investments across business units will be worked through during product and commercial integration, which will take place after closing."
This is probably the most interesting of Gilmores' answers. It seems likely that Planview will intend to take a similar approach to companies such as SAP, Upland or Aptean. That means acquiring organisations and slowly overlaying the group branding on the products. In the longer term, the brand is often subsumed; it depends how successful the two business units are. One extreme example is Qualtrics which is heading for an IPO even though SAP acquired it in 2019.
On Clarizen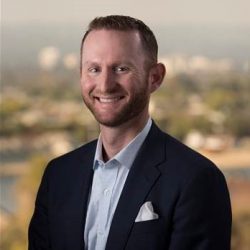 Matt Zilli, CEO of Clarizen seems bullish about the deal. "We're thrilled to be joining forces with two organizations that share our core belief of putting customers at the heart of everything we do. By bringing together these companies, customers will have access to a portfolio of industry-leading solutions from three world-class companies, as well as new innovation as we focus on providing even more value to our customers."
For Zilli, only a few months into his role as CEO it is a huge change early in his tenure. When Enterprise Times spoke to him in August it seemed more likely that it would acquire rather than be acquired. One of his initial foci was to start the team developing agile solutions. Will that continue or will the company shift to integrating to the Planview solutions? None of the potential partnerships were announced. Though perhaps a Planview partnership was on the cards. Did the sale by Thoma Bravo defer that and lead to this acquisition?
On Changepoint
Matt Scheuing, CEO of Changepoint was perhaps less bullish saying: "In order to achieve meaningful business outcomes, organizations need to be adaptable and nimble while ensuring alignment from strategic planning to delivery. We look forward to working with the Planview and Clarizen teams and believe the combination of exceptional Portfolio and Work Management solutions, practitioners and experts will enable our customers to continue to succeed in an ever-changing business environment."
The question for Changepoint is whether this deal will stall the nascent re-emergence of its products in the market. Scheuing and his team have worked hard to relaunch updated solutions. It has a strong marketing message aimed at solving the customer challenges of adaptability, agility and alignment. Only a year after it launched new branding, it will have to go through the exercise again.
Enterprise Times: What does this mean
There is a considerable overlap between the different product portfolios of the three organisations. Clarizen offers Clarizen One, a PPM solution and Clarizen Go a task Management solution. Changepoint, which has grown through acquisition, has four key solutions, a PPM Solution, a Strategic portfolio management solution, Enterprise Architecture Management and a PSA (Services Automation) solution. Planview has solutions that potentially compete with all of these except the Services Automation solution. Importantly it also has a rich suite of solutions for Agile project management.
There is a lot of dust to settle on these acquisitions. A lot more questions to ask about how the go-to-market and technology of each organisation will be affected. Will the group consolidate some shared services and see some cost savings. Will it segment the target customer bases? How will it deal with the overlap between the products?