Jitterbit has unveiled Employee Experience (EX) API360. EX API360 is a suite of templates and best practices that enable companies to stitch together different solutions that their employees interact with. Other the last few years, many companies have invested in point solutions to solve different HR challenges. These range from recruitment, selection, onboarding, core HCM, payroll, employee engagement and alumni applications.
Built on the Jitterbit API360 framework, the new solution provides pre-configured templates that enable companies to automate each application's handoffs. This can reduce errors and manual processing that can become time-consuming for administrators. Jitterbit estimated the pre-configured tools save up to 80% of the time spent on a standard integration activity. Effectively, implementing EX API360 can take days, rather than weeks, and the time to value is rapid.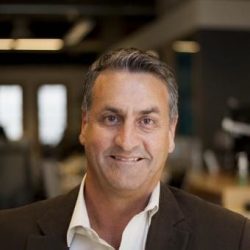 Ron Wastal, senior vice president of partner development, channels and alliances at Jitterbit commented: "Employee 360 is vital to organizations of all types because it automates the flow of data around the everyday processes handled by both employees and the HR teams that support them. Jitterbit has made it even easier for businesses to leverage these integrations by pre-packaging the flow of data around key systems that house and manage employee data across various stages of the employee journey. As a result, everyone can leverage these efficiencies to be more productive and engaged in their job requirements, which leads to increased morale."
What is EX 360API
The solution comprises of four basic components:
Application connectors. These are pre-configured connectors for a specific endpoint. For example, Jitterbit supports integrations to Oracle NetSuite, Salesforce and Workday.
Integration Recipes. These consist of data mappings between two applications that have synergies—for example, connecting a payroll solution and an HCM solution.
Process Templates. Process templates enhance data connectivity by providing actions against data changes that may kick of processes between systems.
Delivery Services. Integrations are often complex, and Jitterbit offers pre-packaged services to implement different integrations. The professional services team can deploy a standard integration or enhance it with customer recipes and templates if organisations have extended their solutions.
Jitterbit supports a wide range of HCM applications including:
ADP (HRIS),
BambooHR (HRIS)
HireVue (video interview)
Monster (job board),
Oracle Fusion (HRIS),
PeopleSoft (HRIS),
SAP (HRIS),
SilkRoad (onboarding system),
Take the Interview (video interview)
TalentWise (background check)
UltiPro (HRIS),
Workday (HRIS),
Ultradent takes a bite out of integration challenge
Ultradent is a global dental supply and manufacturing company with 1,400 employees across seven locations. It has deployed Jitterbit in a complex software architecture to reduce some of the challenges its originally siloed solutions posed. It has used Jitterbit across a wide variety of systems. The HR solutions included
Saba LMS for compliance information (Now Cornerstone)
Lenel for employee badging
Azure Active Directory for employee data
Workday, its main HRIS application
Velocity EHS, incident management software
Other Ultradent apps that hold employee information include Dynamics CRM and Oracle e-business suite as well. Its most recent enhancement was around employee onboarding
Jason Namoc, integration engineer at Ultradent, commented: "We were looking to create a seamless onboarding experience and move away from a time-consuming process that included multiple departments, systems and personnel dependencies," said "We have always been on the leading edge of technology, and that's why we engaged with Jitterbit. The result is a seamless experience that expedited employee time-to-productivity and increased employee satisfaction."
Enterprise Times: What does this mean?
While the HR software landscape has seen some consolidation in recent months, there are still many different solutions out there. Organisations will continue to find solutions that suit their particular industry or need because their primary HRIS solution doesn't. Jitterbit, through EX API360, is bundling up these integrations for companies to make it easy to engage. The fixed prices services element should make organisations able to evaluate the ROI quickly.
The only criticism of Jitterbit is that it is difficult to identify which applications it has already built integrations for and if it hasn't what the likely cost could be. To find out that, organisations will have to engage directly.