We are all glad to see the back of 2020, but what does 2021 have in store for us? We expect it to be a big year for legislative change with COVID-19 and Brexit.
The legislative authority of the EU is taking a step back. This will be a year for Britain to enact new laws and bring desired EU laws under specific British legislation. It should also ensure that we remain a well-regulated and desirable country for business to operate.
Things like travel restrictions, employee rights and roaming charges are at the forefront of everyone's mind. A City Law Firm, always looking at innovation, agility and compliance, has looked at some of the changes we can expect businesses to face.
Banks
Usually, banks authorised in the European Economic Area can offer their services in the UK under the 'passporting' system. The government is still allowing these banks to operate under FCA protection for three years. However, we will start to see these banks apply for UK licenses. It is important to ensure that your bank is granted a UK license to guarantee protection. Otherwise, your business may need to make alternative arrangements, which can take time, so be prepared.
Likewise, we can expect UK banks that offer services abroad to either close some of their services down or comply with stricter cross border requirements. These may differ from country to country as the passporting system ends. As such, you may be requested to comply with tighter restrictions for anti-money laundering purposes; GDPR or address due diligence enquiries.
Consumer Rights
The law surrounding consumer rights in the UK is already highly regulated and unlikely to change significantly through Brexit. It is worth noting that there may be some difficulties with enforcement across borders if doing business with the EU. As the courts get to grips with new policies, it will be important to monitor non-exclusive jurisdiction processes, where you can enforce and issue claims, when mediation or arbitration processes will be applicable. It is important to ensure your contracts are airtight and where possible subject to UK jurisdiction.
Competition Law
The UK government has stated that consultation will occur in early 2021 to create a dedicated supervisor for big tech companies. This will be known as the Digital Markets Unit (DMU). The DMU will aim to work with the mergers regulator and apply a code of conduct to large companies with a 'strategic market status'.
The DMU is likely to try to fill gaps that we have in our current regulatory framework. This is likely to include the sharing and exchanging of data between a dominant service and smaller rivals. The rationale behind this is to help others break into stagnant markets where companies such as Facebook, Google and Amazon have market dominance. The DMU will not be focused on breaking apart the big tech companies but on offering fairer rules around competition. If you are a tech business, you should familiarise yourself and keep updated with this changing platform as more favourable benefits should hopefully be afforded to emerging companies.
Moderation of Content
The Online Harms Bill is expected to be brought through the legislature in 2021. This is set to be a big priority for the government as the protection of people online, especially young people, is a large public concern at the moment.
This Bill will likely impose a greater duty of care on services like YouTube and Facebook to remove unlawful or harmful material. However, we expect the definition of online harm to be extremely contested. Whilst there is a fine line to draw between this type of legislation and the freedom of expression, we have seen harmful content explode in recent years, and change is certainly welcome. The fact that Trump has been banned from social media is a leading world example of both its power and danger. Fines are expected to be the punishment for any perpetrating platforms, but there has been talk of criminal offences for senior management.
It is not yet known how this will apply to general businesses. The new regime will be aimed at larger businesses with a huge market presence. However, it is a clear indicator of where the law is going so it would be wise for companies to moderate their forums better. This is also advisable commercially.
Data privacy
The biggest worry was that we would need to revisit GDPR. Thankfully, experts do not expect the government to depart from the current regulation in the coming years. There is no incentive to make it even more difficult for businesses to operate. Most of the relevant laws are enshrined in our data protection laws in any event.
Whilst we will know more as time goes on, as the UK and EU regulation drifts further apart, it is important to note that, if there is a cross-jurisdiction data breach, claims and decisions can be brought in different jurisdictions and may have very different outcomes. The only advice that we can give UK companies at this stage is to ensure their current GDPR Policies and processes are airtight and are regularly monitored and in force. More importantly, businesses need to keep up with changes and regulatory guidance to avoid scrutiny or potential problems.
Employment talent pool
One of the concerns with Brexit was the lack of employment talent should there be no ability to employ people from overseas and have free movement. Businesses need to make sure they have kept up to date with immigration requirements should they have sponsorship licenses or employ people from overseas or have people seconded overseas. Again, things are likely to evolve over the year and these companies need to make sure appointment contracts, policies and visas are kept in line and regularly monitored. Now might be a good time to look at employee benefits as an incentive to retain and recruit staff during these difficult times. In line with COVID-19 companies should have now considered flexible working. They should have:
Created working from home policies,
Updated their use your own device policy,
carried out a risk assessment,
and have clear objectives and processes in place to allow their continuity as well as staff safety.
All of these will help the business thrive, retain much-needed staff and help with recruitment if the talent pool does become smaller.
Cancellations
It is very important that you understand your current contracts should any contracting parties in the EU not be able to perform services due to regulatory changes or vice versa you are unable to perform your side of the bargain. Review your contract to ensure that you have suitable cancellation clauses, that force majeure will apply to the potential circumstances that may arise this year and if not ensure your contract has suitable provisions to protect you. Select the time to audit all of your contract and jurisdiction, protection and cancellation. Be ahead of the game and be prepared for every eventuality.
---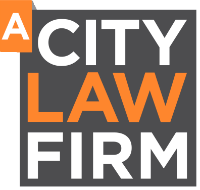 In the meantime, if you can't wait, you can contact us directly for impartial advice by visiting our website http://www.acitylawfirm.com/ or emailing [email protected] 
Karen Holden is the Managing Director & Founder of A City Law Firm who practise both commercial law and litigation, having been admitted to the roll in 2005. If you require further advice or assistance, please do not hesitate to contact [email protected]
A City Law Firm Limited is a leading entrepreneurial law firm in the city of London, with a dynamic and diverse team of lawyers. It was awarded most innovative law firm, London 2016 and Business Law firm 2017. They specialise in start-up business law, the tech industry, IP and investment.