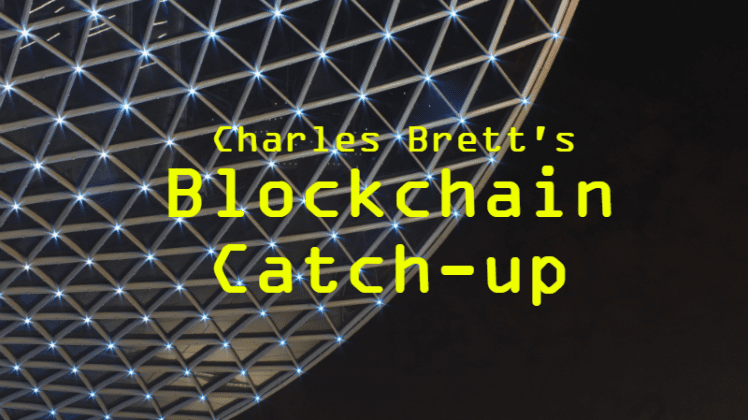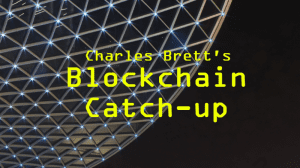 This is a Charles Brett's start-of-the-week Enterprise Times 'blockchain catch-up' for Week 3. Necessarily it is idiosyncratic and selective.
It is not intended to be comprehensive but does seek to highlight 'Quick Takes' on specific developments as well interesting pieces to read, a listing of some (not all) announcements/press releases and pointers to upcoming events.
Quick Takes – Charles Brett's Blockchain Catch-up Week 3
2021 trends in blockchain: mainstream adoption at last
As Jelani Harper writes: blockchain has "offered indisputable traceability, distributed collaboration capabilities, and rapid updates to support the low latent data powering a sundry of use cases, from the Internet of Things to cognitive computing. Nonetheless, as its cryptocurrency foundation became mired in issues of scalability, latency, and data privacy, its once bright future became occluded by doubt and, perhaps, irrelevance.
"However, a host of determinate factors in contemporary business and social settings has contributed to blockchain's resurgence in the past several months. PayPal's adoption of Bitcoin late last year typifies this fact, not only heralding mainstream adoption of cryptocurrencies, but of blockchain's utility in an era in which remote collaboration is prized."
Quick Take: In this analysis of possible 2021 trends, the key 'development' is the move towards solving blockchain scalability issues via the cloud. By relying on serverless architecture to spin up machines on demand, an enterprise can deploy hundreds, thousands, or even tens of thousands of machines for every individual node of a blockchain. This approach enables enterprises to dedicate the resources needed to validate whatever level of transactions arrive with decentralised ledgers. The net effect is to reduce latency and downtime risks inherent in conventional scaling up.
Other issues examined in Mr Harper's analysis include an examination of profit margins and the data privacy dilemma. His conclusion is that: "Mainstream adoption of blockchain is surely coming, both at the consumer and enterprise levels. In all likelihood, momentum in one of these domains will spur that in the other."
Estonia, Hungary and Iceland + AstraZeneca Estonia are participating in a pilot of Guardtime's VaccineGuard
Guardtime is part of the Estonian Government's recent offer to the WHO (and its member states) to share its experience and that of its key companies in healthcare digitisation using a distributed information architecture with interoperability. Its relevance is the fight against Covid-19.
VaccineGuard will be a solution adopted by these national health authorities. It links decision-critical data – like vaccinations and verified-as-authentic vaccines – across multiple systems integral to the successful delivery of a Covid-19 vaccination program. The objective is to re-enable global travel.
Ain Aaviksoo, Chief Medical Officer, Guardtime said: "We are delighted that Iceland, Estonia and Hungary have agreed to pilot our new platform. These countries have been among the most proactive and most successful in developing state of the art tools and strategies for addressing Coronavirus, and we look forward to working with them on this project and sharing the findings with other countries and stakeholders to get soon back to normalcy."
Quick Take: Anything which might improve the battle to diminish Covid-19 needs a welcome and an assessment. VaccineGuard will seek to provide proof of critical data accuracy, from verifying a vaccine against authentic vaccine data repositories, to managing and monitoring compliance with national and local mandates on distribution and administration, to priority groups for inoculation, to patient verification and eligibility. The system can real-time updates to health authorities. In theory, this will win better insights into each vaccination programme's progress and success. In blockchain terms, Guardtime has a long history. This is an initiative to watch.
7 pieces to read – Charles Brett's Blockchain Catch-up Week 3
Selected announcements/press releases – Charles Brett's Blockchain Catch-up Week 3
Selected upcoming events