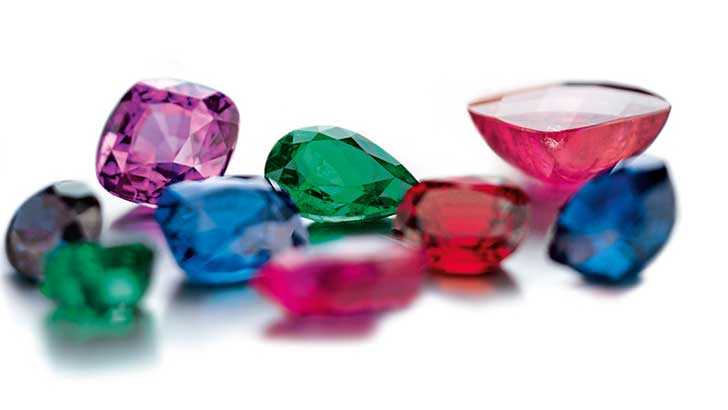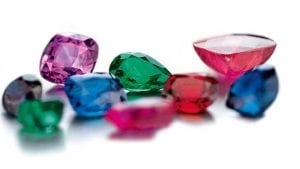 Gemtelligence is a new platform created by Gübelin Gem Lab and CSEM. It is using machine learning and AI to determine gemstone authenticity and origin. It is a process that is currently subject to human error and interpretation. By making assessments more consistent, it is hoped that this will both raise trust in the process and enable gem testing services to scale.
Gemtelligence will use the Gübelin Gem Lab reference collection established by Dr Eduard J Gübelin. It holds more than 27,000 gems from around the world. They are classified by colour, clarity and where they were mined. This is important for both industry buyers and consumers. The value of a gem is determined by a four characteristics: colour, clarity, cut and carats.
Buyers are also aware of the risks of bloodstones entering the market. There are stringent penalties for selling bloodstones so industry buyers want to stay clear of them. At the same time, buyers increasingly wanted to be assured that they are buying legally mined stones.
Gemtelligence – the next generation of technology
Gübelin Gem Lab is no stranger to the use of technology. Last year it announced that Provenance Proof processed over 18kg of emeralds that were sold at the Gemfields November auction. The goal was to certify that these were not bloodstones. The company has also worked with Everledger to establish its own blockchain-based registry to verify the authenticity of gems.
This latest announcement takes that technology investment to a new level. It builds on a decade of work to introduce automated data evaluation technologies to assess gems. What is important here, however, is that this is not being promoted as a purely automated solution. Rather than Artificial Intelligence, it is more Augmented Intelligence. The solution will be deployed alongside existing experts to help create consistency and trust.
Philipp Schmid, Head of Industry 4.0 and Machine Learning at CSEM said: "We are dealing with data with different degree of structuring ranging from spectra, chemical element concentrations to microscopy images, handwritten descriptions and subjective reflections by various experts. The goal is to create a kind of super-expert, working hand-in-hand with the human experts." 
While the work here draws on the experience of the Gübelin Gem Lab and CSEM, funding has also come from the Swiss government through the Innosuisse institute.
Enterprise Times: What does this mean
This is an interesting use of technology. Anything that can improve consistency and trust is to be welcomed. What is not clear is how this will fully integrate with other Gübelin Gem Lab projects. For example, will this be integrated with Provenance Proof? It makes sense to do so and would give the Gübelin Gem Lab a significant position in gem auctions around the world.
Integrating with its blockchain-based registry has other benefits. It would allow buyers at all levels to verify the origin and history of gems. This is something that will not only appeal to buyers but also to insurance companies. It would certainly improve their ability to track an asset over its history and understand what the right valuation of it is based on an immutable provenance.
The question this leaves is, what will the Gübelin Gem Lab do next with technology?