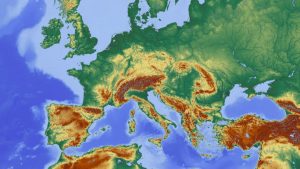 FinancialForce has opened its first sales office in Europe; it already has a development function in Granada, Spain. Based in Utrecht, Netherlands it will be led by Alon van Wezel, Regional Vice President for Continental Europe. Van Wezel joins the company from Oracle where he was a Senior Sales Director. He also previously worked for Salesforce as Senior Director Customer Success. Van Wezel has also worked in professional services. That fact, and the relationships he built while at Salesforce, should stand him in good stead in his new role. Enterprise Times spoke to Van Wezel about his new role and the challenges.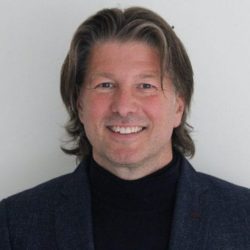 In the press release, Van Wezel commented: "I'm excited to join FinancialForce at this time of expansion, spearhead its continued growth in continental Europe, and create a new team with the best and brightest talent in the region. Many companies have put expansion plans on hold during the pandemic, but FinancialForce continues to see demand grow.
"Our ability to connect the front and back office for a 360-degree view of the business–all on the Salesforce platform with its advanced user experience and analytics–has never been more important. The time is right to establish a larger presence in Europe to add even more value to customers here."
The new team
Van Wezel will be responsible for a multi-disciplinary team and leading the initiative to sell FinancialForce across the continent. FinancialForce rolled out localisations for Europe in its recent releases with France and Spain added in Spring 20. FinancialForce is working on the localisation for the Netherlands according to Van Wezel. There are others in the pipeline. These include Belgium, Luxembourg, Germany, Austria and Switzerland which were originally planned for release in 2020.
FinancialForce already has around 90 customers in Europe including Philips which uses its PSA product and is its largest customer. Van Wezel is not taking those customers for granted. He said: "Our current customer base is key for me, and that's the fruitful soil where we can grow from. This also requires attention and nurture to make sure that they feel themselves heard.
"Obviously, I should make sure that the requirements of our European customers are well communicated back into our organisation. I feel responsible for not only growing the revenue but also taking care of the group of customers within Europe."
A great opportunity
Enterprise Times asked Van Wezel why he took the role?
"It's an easy answer; it's a fantastic opportunity. First of all, it is in a territory, where we already make substantial revenues, there is a huge potential. I have been given the opportunity to build a team, to handpick the candidates. To go back into the Salesforce community, which I really loved working in. There are many reasons why this is a fantastic role and a fantastic moment to join FinancialForce.
"From my perspective, the journey for FinancialForce started in 2009. It takes a long time to build an ERP solution. This is not something you can do overnight. It requires considerable investment and some hardships before you reach the point where you can accelerate in the market. I think we're at that point, now, where, we have the opportunity to really accelerate."
Van Wezel continued: "The amount of revenue we do in Europe, compared to globally, there's a huge opportunity here. If you compare us, you know, our size to the footprint Salesforce has, you see we have enormous chances to increase the amount of customers we currently have."
On the challenges
It won't be straightforward though, and Enterprise Times asked him what he saw the challenges as:
"First of all, we are living in a challenging time. If you want to penetrate the market, you have to do it all through this virtual box. That makes life very complicated. Challenge number two is you need to get on the priority list. We definitely have something unique, and companies have a desire for it.
"How do you get priority within the Salesforce organisation as they have 5,000 App Exchange partners? How do you get the priority with your customer, to get a meeting, etc.? For us, it's going to be key to focus on areas where we can provide value immediately. As an example, professional service companies moving to a subscription model, there's where we can immediately provide value."
To meet that challenge Van Wezel will need to build out a team. FinancialForce is currently in its planning cycle, so Van Wezel was unable to provide much information. He expects to grow his team to at least eight and to have a second regional vice president in Europe as well.
Van Wezel explained more about the structure of the new team, saying: "For us to be successful, we need to have all functions within the European base. We're starting with customer success, pre-sales and sales. But we're looking now also at professional services. We're definitely looking into increasing our partners so that we can have a full service for customers. But the key element for me would be to get every customer referenceable."
On success
What will success look like? Enterprise Times asked Van Wezel what he hopes to achieve by the end of 2021
"Well, success is that we have established our name that we obviously made our revenue targets and that we have our customers referenceable. That means that they're really happy that they feel that they are supported. That we have an infrastructure set up with more of a community and a user group set up where you really feel the presence of FinancialForce."
Enterprise Times: What does this mean
This is an important step and one initiated, Van Wezel inferred, by a more aggressive tone in its go-to-market strategy led by Tony Kender, its CRO. In theory, the dominos are all in place. It has a product that is now ready for the European Market and a development function that should understand the nuances of Europe better than most other US-based ERP companies. In van Wezel it has a leader with experience across multiple domains who understands the European ERP market, professional services and is in tune with the Salesforce ecosystem.
What will be interesting is to see how much marketing effort FinancialForce will make in Europe and where it will grow fastest. While van Wezel noted that in Europe he would focus on verticals such as High Tech, Professional and business services as well as media and communication, it wasn't clear which countries will get the most attention. This may be down to the relationships van Wezel can form with Salesforce in each country and his new hires.
Van Wezel will report into Stewart Monk, VP and General Manager EMEA who commented: "FinancialForce's customer base in Europe continues to expand. We want to build on that success, provide better support to customers, and reach more businesses with a dedicated footprint in the region staffed by local talent who understand the market's needs.
"This is far more than just an office opening and executive appointment; it's a reaffirmation of the value FinancialForce sees in the European market and a commitment to our existing and future customers here. Alon's record of building and leading top performing teams for some of the biggest enterprise tech companies in the world makes him the ideal leader for our ambitious goals."