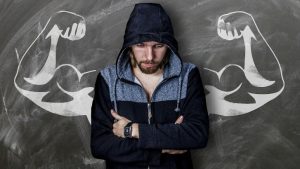 Oracle has unveiled a wide range of updates for its cloud solutions. There are improvements to Marketing, Supply chain management, ERP and HCM applications. There are also new integrations with Sprinklr and Zoom to help organisations better meet enterprise requirements during and after the pandemic. The new updates feature the new look and feel of the Redmond design that Oracle is rolling out and also more investment into Intelligent Process Automation.
Juergen Lindner, SVP, Global Marketing Head SaaS at Oracle commented: "Intelligent Process Automation is not a new theme that you're hearing from us, but we're doubling down on this investment. We really do think that we can leapfrog the RPA approaches in the market right now and while we help customers with that as well. Intelligent Process Automation based on machine learning, where the system learns, based on your decision making and auto-suggests which tasks can be automated, is just massive for us."
The announcement came as Oracle hosted an Oracle Live event: The Time is Now- Recapture Growth with Oracle Cloud Applications. Steve Miranda, Executive Vice President, Applications Development at Oracle hammered home the Oracle SaaS approach during the keynote saying: "We've really been on a cycle now of our quarterly updates. And during these quarterly updates, every product area averages over 100 enhancements per quarter.
"So what that means is whether you're in financials, CRM, HCM supply chain, quarter, after quarter after quarter, you have the ability to take advantage of hundreds of enhancement requests going forward. But very importantly, every enhancement request is turned off by default. So what this means while the speed of change is very fast, you can adopt that change at your own pace."
Marketing
Oracle Unity, a data management platform, is updated with several new features to assist marketeers in delivering personalised programs. Rob Tarkoff, executive vice president and general manager, Oracle Cloud CX and Data Cloud commented: "We take managing customer data extremely seriously at Oracle and are focused on delivering innovations that help marketers eliminate all the costly and complex integration challenges that typically come with gaining a complete and actionable view of the customer.
"With Unity, we are uniquely placed to address this challenge for marketers. Unity not only brings all data together to create a single view of the customer but unlike other CDPs, it is also integrated with a complete suite of business applications. This means marketers can quickly and easily act upon customer data insights to deliver highly personalized marketing programs."
Updates include:
Deeper integration with Eloqua and a new B2B data schema
Access to real-time behavioural data powered by Oracle Infinity
Support for a universal digital tag across CX applications and websites to simplify data collection and classification
Better web analytics through integration to the Oracle data management platform
New partner integrations with Sourcepoint and OneTrust.
Supply Chain Management
Oracle Fusion Cloud Supply Chain & Manufacturing (Oracle Cloud SCM) has a new Oracle Logistics Digital Assistant. This leverages Oracle chatbots to provide logistics managers with a conversational interface that can assist with requests and provide insights. A new Oracle AI planning advisor will provide advice within Supply Chain planning. It will assist with new product introductions and helping to minimise disruption to production. Other new features include:
Field Service Preventative maintenance
Multi-Tier Supply Chain Collaboration
Optimised planning for Project-Driven Supply Chain across multiple projects
New Channel Revenue Management Capabilities
New and modified REST APIs enable better integration to external solutions
Rick Jewell, senior vice president, Oracle Applications development commented: "The last 12 months have stretched supply chains to the limit as organizations wrestle with the disruptions of COVID-19, shifting global trade agreements, rapidly changing customer expectations and numerous other unforeseen circumstances. With the new capabilities within Oracle Cloud SCM, we are helping our customers navigate this complexity and build more adaptable businesses that can respond to today's challenges and whatever comes next."
ERP
There are new updates for Oracle Fusion Cloud Enterprise Resource Planning (ERP) and Oracle Fusion Cloud Enterprise Performance Management (EPM). Rondy Ng, senior vice president of applications development, Oracle noted: "2020 has been one of the most challenging years to run a business, putting added pressure on finance teams to balance short-term challenges with longer-term strategic initiatives. Our newest innovations help finance teams rapidly adapt to the current economic climate, drive new business models, and improve strategic decision-making; all designed to help our customers define their future."
The updates fall into four broad themes:
Increased efficiency with AI-driven automation to deliver faster financial close, invoice processing and statutory reporting.
More insights: This includes intelligent performance management that highlights hard to spot trends and anomalies. Corporate planning functionality is combined with project management to help provide better strategic portfolio planning. There is also better functionality to support for business continuity planning within enterprises.
Digital Assistants: The addition of conversational digital assistants to enhance productivity, notably within project time entry. Digital Assistants are now supported for SMS, Slack, and Microsoft Teams.
There are industry-specific enhancements for utilities, oil and gas, asset-intensive industries, and professional services. These include more flexible resource scheduling for project-based organisations.
HCM
Updates to HCM are extensive and possibly the most interesting of all the application updates. Chris Leone, senior vice president of development, Oracle Cloud HCM commented: "Employee expectations have been evolving for many years, but after everything that has happened this year, we are now navigating an entirely new workplace with new demands and challenges. This has put many HR teams in an extremely difficult position. The updates make it easy for organizations to deliver a top-notch employee experience while streamlining complex processes for HR in a new and challenging workplace."
Personalise Employee Journeys: The ability to create personalised journeys for specific employee processes
Increased Career Mobility: Includes an internal job marketplace to enable better career progression both for full-time positions and new projects
Support for best practices: Better integration with third-party payroll providers. There is also support for new payment methods such as payments in advance or on-demand
Better Analytics: A new diversity dashboard powered by Oracle Fusion HCM Analytics. There are now more than 50 HR KPIs, dashboards, and reports in Oracle Analytics for Cloud HCM. With the recent court win by Oracle, this will help Oracle and its customers to ensure transparency around diversity in the future
Sprinklr and Zoom
Oracle also unveiled integrations between Oracle Fusion Cloud Customer Experience (CX) and Sprinklr. For Marketers, it is now possible to integrate Eloqua marketing campaigns to social media marketing campaigns within Sprinklr. There is also an integration with Oracle B2C service, delivering visibility for customer service agents to 23 social channels, 11 messaging channels, and SMS for any customer.
Vivek Kundra, chief operating officer, Sprinklr noted: "The future of customer experience management will be shaped by technology that bridges silos and drives collaboration across every customer-facing department. By partnering with Oracle to integrate across its marketing and service suites, our joint customers will now be able to deliver personalized, empathetic experiences that exceed customer needs."
The second partner integration announced is with Zoom, which now leverages Oracle Cloud Infrastructure to deliver some of its services. There are new integrations to Oracle CX Marketing, Oracle CX Service and Oracle CX Sales. These will enable organisations to leverage video solutions across the organisation to customers and promote a consistent experience.
Oded Gal, chief product officer, Zoom commented: "We are pleased to be able to work with the Oracle team to help our customers reach and engage their audiences in new and innovative ways. The need for all businesses to rethink customer engagements has accelerated this year, and Oracle was the perfect partner for us to work with to integrate video into the customer experience."
Enterprise Times: What does this mean
This is a major quarterly update by Oracle across its application portfolio. As Miranda notes, the strength of SaaS solutions is the ability for organisations to turn on these updates on demand.
However, organisations need to ensure that they do take advantage of these updates or risk falling behind their competition. Without a regular update cadence, they also reach a point where applying changes becomes a major project in its own right. Some of these updates are small tweaks that iterate the solution. However, others, such as the new integrations and internal marketplace for HCM may need deeper thought and planning to implement.
This is an impressive update from Oracle. It is one that should help keep its leadership status in the market for cloud solutions across several categories.