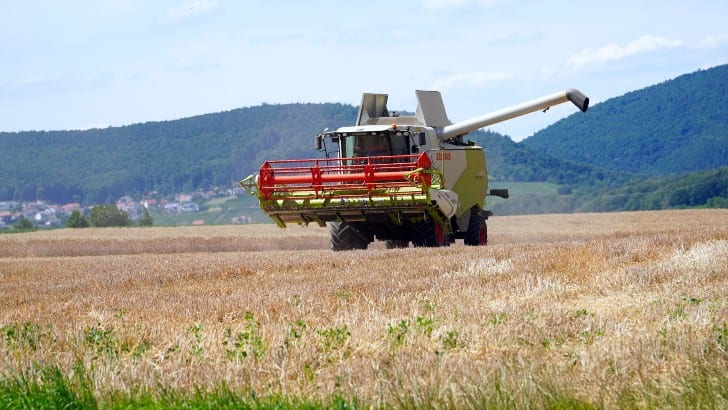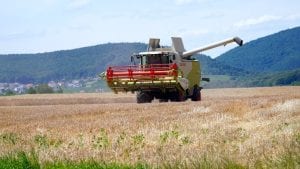 Autumn beckons for the Northern hemisphere with the virtual conference season about to start in earnest. It is strange attending conferences from ones own office, living room or workspace and not in a conference hall. There are advantages, sitting in one's own chair in keynotes is more comfortable and there is no need to travel. However, there are elements that are missed, the lack of social contact between friends and other attendees. Conventions also give the ability to really get a sense of the company in an environment where its culture and ecosystem often ooze personality.
As Sumantra Ghoshal said in a speech to the WEF: "That smell, I'm trying to relate to that metaphor. We all see it. We enter a place, in the first five minutes you get a smell. You get it in the hum of people. You get it in the quality, the colour. The smell is  constrained." Hopefully, conventions will return, if not in 2021, then in 2022.
News coverage this week included a new release from IFS of its customer engagement solution. A major update from Salesforce targeting the Field Service market, and in conjunction with ServiceMax the Asset management market. Epicor was also sold by KKR to Clayton, Dubilier & Rice for S 4.7 billion in the deal of the week.
Pick of the week
OneStream Software published the findings from the Enterprise Financial Decision-Making 2020 – North America survey conducted by Hanover research. The study looks at how finance leaders have responded to recent challenges and their plans for investments, hiring, upskilling and technology adoption in 2021. Confidence is mixed with 98% experiencing challenges during the pandemic. More than half (56%) had to either shut down or reduce staff during the pandemic. For 2021 40% plan to increase budgets with IT/Cybersecurity and Accounting/Finance, the main focus for new spend is on technology and training. Work enablement sees the greatest focus, with 56% planning to increase that budget.
Acquisitions
ECI Software has acquired ThermoGRID, which offers a SaaS solution for small to medium residential service-based companies. The deal closed on 1st September and terms were not disclosed.
Appointments
Agiloft has appointed Kevin Niblock as Chief Revenue Officer to lead the expansion of its sales function. Niblock was previously senior vice president (SVP) of Strategy and Operations at Zuora and held the same position at Apttus.
BlackLine has appointed Mel Zeledon as senior vice president of channels and alliances, responsible for leading all partner ecosystem programs globally. He was previously at Workday as vice president of global channels.
Blue Prism has appointed Chip Coyle as Chief Marketing Officer. He has been interim CMO since March and was previously CMO at Infor.
Cornerstone has appointed Noel Hornsberry as Senior Director of Global Diversity, Equity & Inclusion (DEI). As part of the new role, he will head up the Cornerstone Diversity Leadership Council. Phil Saunders, CEO of Cornerstone commented: "Over the past few months, it has become increasingly clear how every organization has a role in creating social equity and is responsible for driving positive change. Hiring Noel is an important step in our social equity journey. With his experience and guidance, we can revamp our DEI initiatives and help shape a more inclusive world."
DocuSign has promoted its CFO, Michael Sheridan, to the post of President of International. The existing board member and audit committee chair Cynthia Gaylor is to become the new CFO. The shuffle also sees Teresa Briggs and James Beer join the board of directors.
SAP has appointed Sabine Bendiek as Chief People Officer she will become a member of the executive board member and head up HR and Operations. She was previously MD of Microsoft Germany, leading it to 50% growth in the last year.
Business
Arcoro has announced the consolidation of VirdDogHR under the Arcoro brand.
Cornerstone has made available a new learning series entitled Empowering Minds with Liggy Webb. It aims to give managers the tools to stay mindful during the current pandemic crisis and changing working practices.
In Singapore, cloud-based business software Deskera is partnering with Salt Edge to offer automated financial data aggregation to its SME customers.
DocuSign announced its Q2 Fiscal 2021 results. Revenue increased 45% year over year to $342.2 million and subscription revenue increased by 47% year over year to $323.6 million.
Domo announced its Q2 Fiscal 2021 results. Revenue increased 23% year over year to $51.1 million. Subscription revenues increased 27% year over year and contributed 87% of total revenue in a strong quarter.
DronaHQ announced the winners of a No_Code Hackathon. The final winner of the competition between B-School students was won by team The New Generation for an application that simplified the flow of supply chain transportation. Divyesh Kharade, DronaHQ Co-founder, commented: "Traditionally, hackathons are associated with engineers and coders. With this campus hackathon, we invited students from non-engineering backgrounds to create apps using the no-code platform, breaking through space once occupied by engineering students and developers."
Nintex has made training and coaching courses available online in a self-service format for both classes and certifications.
ServiceNow has partnered with Cisco to enhance its contact tracing capabilities. It has integrated its Wi‑Fi‑enabled Proximity Reporting app with Cisco DNA Space. ServiceNow also introduced the new Employee Travel Safety app as part of its Safe Workplace suite.
SugarCRM announced that AUDIENCEX, the largest independent trading desk built for performance marketers and agencies, will leverage Sugar Integrate to seamlessly connect its CRM with other customer-facing systems and business processes to serve its clients better.
Tyler Technologies, Inc. has signed an agreement with Cerner Corporation, a global health care technology company, to help state health departments more efficiently complete federally mandated Medicaid reporting with Tyler's Entellitrak platform.
Customer
Oliver Sweeney, the luxury footwear and clothing firm, has implemented Brightpearl's cloud-based retail solution to automated processes across order management, accounting, inventory, warehousing and CRM.
Moda Health, a leading health insurance company in the Pacific Northwest, has selected the Icertis Contract Intelligence (ICI) platform to manage its large volume of provider agreements better and ensure regulatory compliance as the company expands geographically.
The Finnish postal service, Posti, is implementing Infor CloudSuite WorkForce management (WFM) across its 22,000 employees. CloudSuite WFM will leverage the Infor OS to integrate with other applications in the Posti software architecture.
Mavenlink published a case study that looks at how Health Catalyst is leveraging Mavenlink for its resource and project management in combination with the Sage Intacct Financial Management solution.
Sporting Goods Retailer SCHEELS, has implemented Oracle Retail Xstore Office Cloud with the assistance of BTM Global in five months.
Qualtrics announced that Devoted Health had selected CustomerXM and Changi Airport selected Employee XM.
FP Corporation, the largest manufacturer of plastic food containers and packaging materials in Japan, has switched maintenance and support for its SAP ECC 6.0  ERP to Rimini Street. In doing so it reduced support costs by 50% and has been able to defer the implementation of S/4HANA.
ERG, a leading European independent power producer in the renewables sector, has implemented SAP Ariba solutions to digitalize and unify its procurement operations.
Humana has signed a new multi-year agreement with Salesforce. It will deploy the Salesforce Health Cloud to power its Enterprise Clinical Operating Model (ECOM). ECOM is a new care management technology platform will facilitate integrated care coordination between its members, care teams and provider communities.
Sigma published a case study that looks at the successful deployment of its solution at Teachable.  Teachable is leveraging Sigma on Amazon RedShift as its BI tool and has significantly decreased the time taken to fulfil BI requests.
Warwick District Council is to implement the TechnologyOne financial management solution, OneCouncil in a deal worth £489,000. According to a recent freedom of information request, it is replacing a system by Total.
Product
Alteryx 2020.3 became generally available, and 2020.4 went into a beta release. Enhancements to 2020.3 include a new One-Click Modeling Option in the Intelligence Suite, better text mining and a Snowflake Bulk Loader.
ECI Software Solutions e-automate added new integrations to with UPS WorldShip and FedEx Ship Manager.
Harmony PSA released v4.21.24 enabling the ability to add custom domains to the UI and the ability to restrict time bookings on tickets to estimate effort. There are several enhancements including the upgrade of Xero from OAuth 1.0 to OAuth 2.0 and several bug fixes.
Kryon launched an industry-first Full Cycle Automation-as-a-Service powered by AWS. It provides process discovery, RPA, and analytics in a single, unified, scalable, and easy-to-use platform.
ManageEngine announced that ADSelfService Plus, an integrated Active Directory (AD) self-service password management and single sign-on (SSO) solution, now supports multi-factor authentication (MFA) for VPNs.
Pipeliner unveiled v3.5.0 of its CRM. The new release includes the new ability to automate the sending of reports via email on a schedule. There are enhancements Automatizer process templates, reporting, as well as products and pricing.
Pyramid Analytics announced that it has achieved certifications for SAP BW 7.5 and BW 4/HANA.
Seismic, the sales enablement platform has launched interactive content capabilities on its platform. It will enable marketers and sellers to deliver high impact, personalized content at scale.
The first phase of version 4.0 of a new SuiteCRM Outlook Plugin was released. It fully supports Outlook 2016 through to Outlook 365 (both web and desktop variants). The first phase supports email synchronisation. The calendar will follow in phase 2.
ThoughtSpot 6.2 was made generally available. The new release includes DataFlow which simplifies data ingestion, Embrace for SAP HANA and Teradata, and improvements in user experience, data exploration, data compression and data loading.
Workato reviewed the updates it released in August. They included updates to
A new UX
Workbots for Microsoft Teams and Slack
Connector updates for Snowflake, SQL Server, NetSuite and a new Celonis connector
Platform updates included new APIs and configurable polling intervals.
Research
Recent SDWorx research looked at how priorities have changed for HR and Payroll post-pandemic. Findings included:
41% of European companies state that payroll will be 'very important' going forward
50.6% of UK businesses say they aren't considering flexible payroll options
48.0 % of UK businesses don't have a dedicated HR department
Skillsoft revealed that 9 in 10 workers in APAC do not want to work in the same way they did pre-COVID. A survey of more than 2,300 workers across Australia, Malaysia and Singapore found that 59% want more flexibility and 58% want to work from home. Interestingly the top two issues in APAC that employees want their bosses to support are flexible working for both male and female parents (38%) and to hire and support older workers (33%).
TechnologyOne has commissioned and published a report created by IBIS entitled 'Accelerating to the new normal' Based on interviews with local government in Australia, it looks at how pressures have increased in the last two years. Key findings included:
93% of councils in the study listed 'improving service delivery' as their number one technology outcome.
69% of respondents state that improving operational efficiency is a critical driver in decisions around ICT investment.
Community expectation of councils are growing faster than budgets, with 78% of LG senior execs surveyed said they are required to "do more with less".