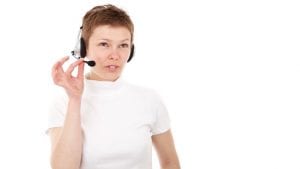 IFS has announced the latest release of its customer engagement software. The latest iteration of the IFS CX suite was created after the acquisition of mplsystems in 2017. It combines CRM with call centre technology in a single solution to enables organisations to transform their service organisations under a single holistic application.
This latest release sees further embedding of AI into the solution to enable both automation and self-service for customers across multiple channels. Omnichannel operations for service organisations is becoming as important as it is for sales organisations. Gartner predicts that "By 2022, 50 per cent of large organizations will have still failed to unify engagement channels. This will result in the continuation of a disjointed and siloed customer experience that lacks context."
IFS is not alone in addressing the omnichannel challenge of unifying channels such as voice, email, chat and social into a single integrated experience. Pega and Zendesk already have solutions to achieve this.
What is in the new release?
IFS calls out three key enhancements with this latest release.
A smooth transition from a telephony-based support centre to a full omnichannel contact hub in a matter of days. Complete with a customer service agent desktop
This ease of transition is one that IFS sees as critical. This is not just about the human interaction between customer and service agent. IFS is also aiming to deliver intelligent automated self-service with a seamless handover to the agent. This transition is critical where customers expect an immediate response. Where their query is complex a handover to a human should instigate repeat questions.
A new customer engagement studio that allows companies to configure their own customer service desktop. In doing so eliminating the need for costly one-off customisations.
No further details about what the Customer engagement studio contains were immediately available from IFS.
Simple integration to enterprise resource planning (ERP) and field service management (FSM) applications. Agents are empowered to handle issues rapidly, driving front-office productivity by an average of over 40 per cent
This is an important step for IFS as it looks to extend its CX suite and cross-sell it to its other customers. IFS will also release its next generation of IFS cloud applications IFS 2020 R1 later this year. This will include new editions of ERP, EAM and Service Management solutions. The expectation is that this release of CX will fully integrated into that new solution set.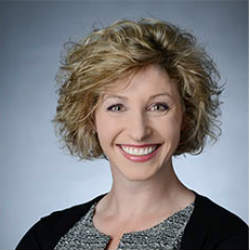 Marne Martin, President of IFS Service Management, commented: "As businesses use service offerings to power their way to growth in the new normal, the imperative has never been greater to focus on the customer experience.
"Businesses need a single view of a customer, yes, but they also need a complete service management solution that delivers on the service outcome that a customer expects in order to drive net promotor score, sustainability, and growth. This is where IFS is leading the way to deliver sustainable outcomes and knowledge-based service, which is the future for more and more service businesses."
Enterprise Times: What does this mean
The acquisition and integration of the mplsystems solutions prompted a surge of growth for IFS with its service management solutions. That growth has continued. It can now offer a broader solution that is already recognised by analysts. Gartner places IFS as the leader in the Magic Quadrant for Field Service Management and IDC says it is a leader in the Marketscape for FSM.
Service management revenues have grown by more than 50% in the first half of 2020. This latest announcement, followed by the one later in the year, should help to see it maintain its position and growth.