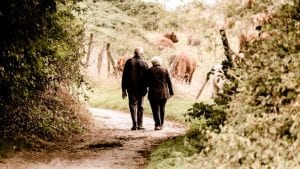 WorkLife has partnered with Smart Pension to make workplace pensions available on the WorkLife benefits solution. Founded in 2019, WorkLife is an employee benefits solution developed by OpenMoney. It offers a range of benefits to employees in SMEs. The intent is to provide those employees with discounting benefits through the platform that it has negotiated with vendors.
Smart Pension has named WorkLife as a preferred partner. With many small businesses now required to set up pensions for employees through automatic enrolment, this partnership makes sense. It will enable employees to access the Smart Pension solutions service at a preferential rate through the platform.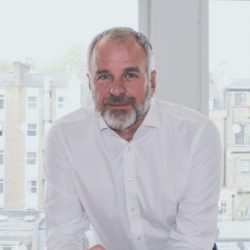 Paul Bucksey, Director of Distribution at Smart Pension, commented: "Smart Pension and WorkLife share a common goal to make life easier for employers and their employees. We look forward to working with OpenMoney's WorkLife platform to provide clients with a high-quality, tech-enabled workplace pension."
Double rewards
For employees signing up to Smart Pensions, it seems they can gain another set of benefits. Smart Rewards is a scheme offered by Smart Pension in addition to the WorkLife employee benefits, it includes:
40% off Cinema tickets
14% off Travel and Holidays
18% off discounts on Food & Drinks
18% off health and fitness
These discounts are available for certain participating businesses. It is unlikely that they stack with the WorkLife benefits. WorkLife benefits include:
discounts of up to 25% at over 3,700 gyms, health clubs, leisure centres, yoga studios, and boot camps across the UK
Savings of up to 40% are available on 100s of top fitness brands and products. Discounts may vary and will change weekly
Financial advice and money management provided by OpenMoney
15% off everyday shopping at over 70 major stores and online retailers, great restaurants and fantastic experiences such as Argos, Sainsbury's, Pizza Express and more
and others
It has now added access to Smart Pension at a preferential rate though it does not disclose what that is.
For the benefit of UK SMEs
With this announcement, WorkLife is hoping to appeal to many employers looking to add additional benefits to existing staff at a minimal cost. WorkLife is normally priced at £2 per employee per month, but it is currently available free for the rest of the year to support SMEs struggling post from the pandemic. With 16.6 million employees in small business across the UK at the start of 2019, according to UK Government figures, this is a huge addressable market.
Rob Marshall, managing director of WorkLife, said Smart Pension is a perfect fit for the platform. He explained: "Smart Pension is different from any of the other pension providers we spoke to. Its focus is on financial wellbeing, making pensions more understandable so that workers can take control of their retirement planning. This is the same ethos that runs through WorkLife and OpenMoney.
"Workers are increasingly turning to their employers as a point of trust when looking for guidance around important issues such as money. A pension is a vital foundation stone in everyone's finances, and workplace pensions make it much more straightforward for people to start saving for their retirement, so it's important that small businesses offer their workers the best pension they can."
Enterprise Times: What does this mean
Anything that simplifies the process of auto-enrolment for small businesses is welcome. While this alignment makes sense, business still need to sign up to another application. It would make sense if Worklife also considered integrating with an HR vendor, such as Breathe or an Accounting solution such as Xero.
Signing employees up to WorkLife has financial implications, and a seamless integration with QuickBooks, Sage, Xero or another accounting or payroll application would make sense. To date, it does not appear to have done so. Sage, however, has its own employee benefit solution, integrated to Sage Payroll