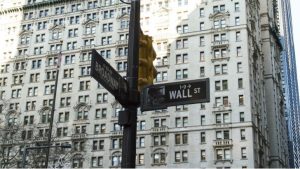 Asana has filed a Form S-1 as the first step for an IPO. It will list the Class A Common stock on the New York Stock Exchange. Co-Founded in 2009 by Dustin Moskovitz, President and CEO, the work management SaaS vendor has grown rapidly.
According to Crunchbase, Asana has raised $213.2 million across several rounds. It also recently refinanced $200 million of debt in June 2020. Its last funding round in November 2018 raised $50 million. Generation Investment Management led that Series E round. It valued the company at $1.5 billion.
Since then, it has continued to grow revenues significantly. In between fiscal 2019 and 2020, revenues grew from $76.8 million to $142.6 million, a growth rate of 85.7%. However, losses have also grown as the company invested in continuing that growth. Losses in fiscal 2019 were $50.9 million and grew by 133% to $118.6 million in fiscal 2020. The growth in costs was fairly evenly distributed across Sales & Market, R&D and G&A over the two years.
Asana has huge potential
The company had more than 75,000 customers as of January 2020. It believes that the total addressable market is growing from $23 billion to $32 billion by 2023, citing an IDC report. The question for investors is whether they believe that Asana can continue its growth trajectory in the face of growing competition from the likes of Smartsheet, Monday.com, Wrike and others, and turn from a loss-making company to a profitable one.
The S1 form acknowledges this stating: "The market for work management solutions is increasingly competitive, fragmented, and subject to rapidly changing technology, shifting user and customer needs, new market entrants, and frequent introductions of new products and services."
Around 41% of Asana revenues come from outside the US. This is a significant figure and one that is rarely seen in SaaS vendors at this stage of growth. While that success carries risks, especially in compliance risks, it also demonstrates it has huge opportunities for growth. It currently has operations in Dublin, London, Munich, Reykjavik, Sydney, Tokyo, and Vancouver, as well as New York and San Francisco.
Enterprise Times: What does this mean
Work Management software is in high demand at present as companies aim to manage work better during the current epidemic. Asana is enabling companies such as Google, Deloitte, Sky, NASA, The New York Times, Santander and Vodafone to achieve this. It has continued to innovate and extend the functionality of its solution. The most recent update saw it add strategic objective setting with Asana Goals.
At the start of the pandemic and lockdown, it quickly rolled out features that assisted companies to work more effectively from home. Those features include a do not disturb flag. It allows employees to indicate if they are at their desk working or dealing with childcare issues.
Asana has not yet set a price for its common stock, a new ticker or a date for the IPO. The company appears to have grown during the pandemic. The stock, assuming the tech market is buoyant, should do well. Recent results such as Salesforce seem to indicate that companies are flocking to cloud-based solutions.
This is good timing by Asana. First, the IPO sees it raise further funds for future growth. Secondly, it gives it a higher level of publicity, increasing awareness of its product across the world.