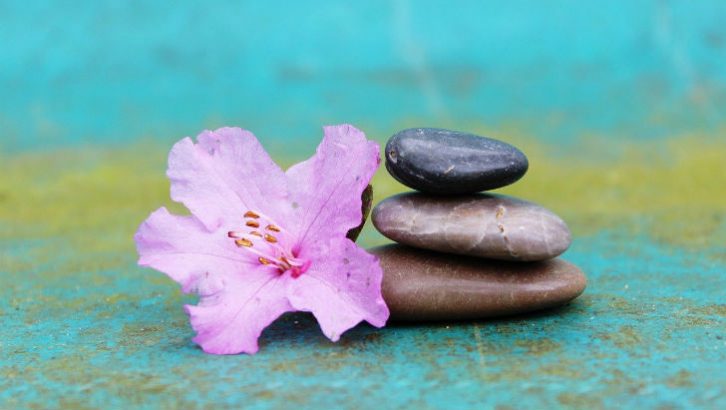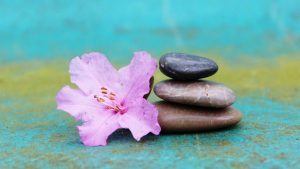 Asana is one of the leading work management solutions on the market. It recently announced a new feature "Do Not Disturb" for home workers during the COVID-9 crisis. Enterprise Times spoke to Alex Hood, Chief Product Officer about that feature, the conversation also covered how Asana is doing in the wider marketplace. Asana now has 75,000 paying customers. Also, there are millions of free customers on the platform. It has more than 700 employees across nine offices in seven countries. While Asana does not yet publish results it did cross the $100 million ARR in February 2019 after eight quarters of continuous growth.
On Technology
Asana is now at a point where customers are wanting to integrate point where customers are demanding more, deeper integrations with their other solutions. ET asked Hood about these technology partnerships.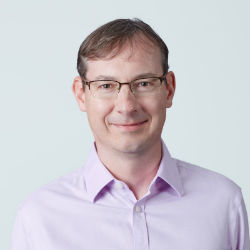 "We just launched a couple of vertical solutions, which are deep integrations between Asana and other tools that folks use for specific verticals. We launched Asana for Sales, and that has a deep integration with Salesforce.
"The second is Asana for JIRA. That allows cross-functional teams who are trying to launch a product to work together. For example, the product development team, in Europe, but the marketers, product managers and designers are not. This allows a team to work and have all of the up to date status on who's doing what by when. There are other partnerships and other integrations that we're building but we're in a quiet period."
Can you explain the product architecture?
"We're hosting on AWS so that we're eminently scalable. What makes us special is that we are a massive relational database of all the elements of work. It's our own relational database. It's our own secret sauce. We know that relationship between projects and tasks and people and teams and how they work together. Because of that, we're able to create dynamic real-time views of the work, no matter who you are and what you care about. So a director might have a different view of the work in a different report or dashboard than an individual contributor who might see there's just their individual tasks in Asana.
"What we're creating here is the work graph, which is akin to the social graph, which was co-created by Dustin who's our CEO and co-founder. Dustin helped create the social graph over at Facebook with Mark Zuckerberg. We're taking some of the great thinking around how to create a very personalised, data-rich experience and applying that to work, to solve a different set of problems."
On product
In terms of the product roadmap, what can we expect in 2020?
"There's a couple of things that we're focused on, data visualisation and reporting. Also, task tracking is part of our tool and we want to pivot to the tracking of goals and OKRs (Objective Key Results). Setting goals at the highest level of the organisation all the way through to team goals and individual goals. Those are a couple of the major themes of the year.
APIs and integration with third-parties
Bearing in mind the recent integrations with JIRA and Salesforce, ET asked Hood what its strategy was for integrations.
"We have a rich API ourselves. There are some partners where we do development on others API and there are some where we choose to have a developer write on our API. It depends on what's going to be the best customer experience. We have a platform team who work on extending our platform. If you take a look at the JIRA integration, the JIRA ticket lives straight inside Asana. We built out the building blocks so that other integrations can also live inside the Asana UI. We're now using that technology that we built to apply to other integrations as well."
Is the Salesforce integration using their API's?
"Yes, we appear in Salesforce and they appear in Asana."
Living at home vs work from home
Have you learned anything in the last week that you didn't know before about that balance is working from home and living at home?
"It's on us as the folks who are building the tools for the future of work, to better allow folks to balance what goes on their desk versus what goes on three steps away when they're helping create dinner and, being with their loved one. We have to create the right set of tools to help manage that. So things like Do Not Disturb, or just new norms and tools to make that time when you are at work much more efficient. Create high trust scenarios so you're not checking in on each other to see who's doing what by when, and what the status is of things.
"All those top pieces end up being very important so that folks can get work done and not throw a ping each other all day and all night. We feel like if you can create a transparent and accountable platform, not only does that help an individual show that they're getting a lot done at work. It also allows them to be more successful because they can see how their team is producing things that they need and they don't need to do all the things that make their co-workers lives harder. Like pinging at 8:30 pm for a status report, or interrupting dinner with a Slack message."
How is the competitive market evolving in 2020?
"The category will grow faster than we even anticipated. It's still a greenfield opportunity in work management. Most folks are still using email and spreadsheets. Working remotely means making sure your team is on track by calling a status meeting, creating a big email chain or creating a spreadsheet of status reporting. We're gonna see an acceleration of folks trying and using work management. We're already seeing that which is exciting."
What's the competitive market like in 2020?
"Our biggest competitors out there are email and spreadsheets. We're just focusing on having as much of a better customer experience as possible and I'm sure others are trying to do the same. "
What are your challenges?
"Well, we have great empathy for the customers we serve. We're fully remote to. We are wall to wall Asana, we do everything in Asana. We're actually able to operate in an environment that's further ahead than some of our customers who adopted Asana for some things versus others.
"In San Francisco, many daycares have closed, my kids are home from school. How do you manage building a roadmap and trying to grow a business while at the same time caring for your people, and caring for our people is the number one thing. We're going through all the changes of work from home and responsibilities with home at work and work competing for a persons time. I have great empathy for what everybody's going through because we're going through it ourselves."
What's the last business book you read?
"We as a team, my team read Multipliers (by Liz Wiseman). It's a leadership methodology book around how you lead teams in a way that encourages personal growth. It was very helpful for our team, particularly as our team is growing more internationally. We want to be able to have a particular leadership philosophy and culture that's very open. Multipliers help set the table for how we want our development teams worldwide to lead and interact."